Ilikai Apartments, Waikiki HI Homes & Real Estate
Page Directory: Neighborhood | Amenities | Features of the Residences
Ilikai Apartments is a 30-story apartment building known for hosting legal short-term rental units, making Ilikai Apartments one of the limited amount of short-term rental buildings in the Waikiki area. Ilikai Apartments is located across from the Ala Wai Boat Harbor, nearby Fort DeRussy Park, and right on Ala Moana Boulevard. As a result, Ilikai Apartments is located nearby a ton of great Waikiki and Ala Moana amenities.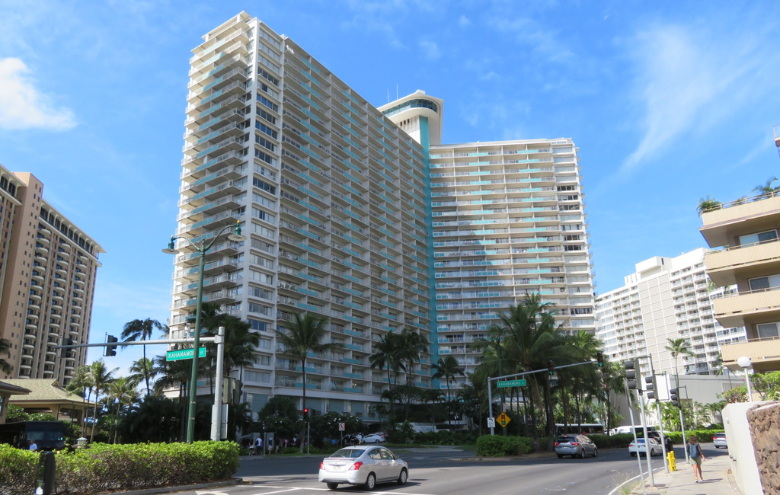 Photo: Hawai'i Lifestyle
The Neighborhood
The Ilikai Apartments is located in a pristine spot in Waikiki, with close access to Fort DeRussy Park, Fort DeRussy Beach, and the Pacific Ocean right outside of the condotel. Just down Ala Moana Boulevard is Kalakaua Avenue, an immensely popular strip known for its abundance of designer stores, chain fast fashion shops, local boutiques, restaurants, and more. This street is constantly receiving traffic due to it running all the way through the center of Waikiki, and it is a popular tourist destination for visitors staying in or near the area.
As a result, those staying at the Ilikai Apartments can take Kalakaua Avenue (or one of its neighboring streets) all the way down to arguably the most popular and well-known beach in all of Hawai'i- Waikiki Beach. This area is always packed with tourists and locals alike, and it has a variety of restaurants and bars open later in the day which makes Waikiki's nightlife very active.
Traveling in the opposite direction, the Ilikai Apartments visitors can drive 2 minutes up Ala Moana Boulevard to reach the largest open-air shopping center in the world- the Ala Moana Center. This shopping mall features hundreds of designer boutiques, local stores, fast fashion spots, restaurants, and even year-round live performances. This is an incredibly popular location year-round, so expect the mall to be busy regardless of which day and time you decide to visit.
For nearby outdoor experiences, Ala Moana Beach Park is also extremely close (just across Ala Moana Boulevard from the Ala Moana Center), which is a great spot to spend time with friends and family outdoors, exercise, have a picnic, or just enjoy the Hawaiian climate. In the opposite direction, the Honolulu Zoo is also available for a fun family-friendly excursion, as is the famous Diamond Head hike.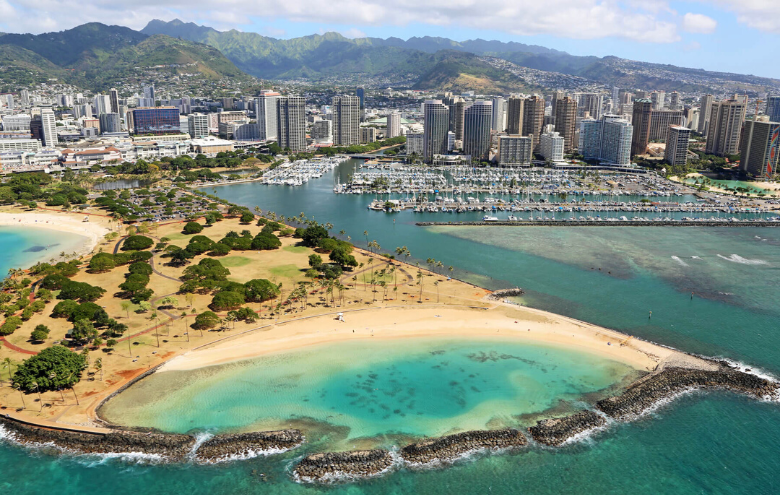 Photo: Midtown Ala Moana
The Amenities
In addition to incredible neighborhood amenities, the Ilikai Apartments also offer a few on-site amenities for residents to enjoy. These amenities include:
2 swimming pools
Recreation area
Security guard
Parking (available for rent)
Gym
Restaurant
Valet
Meeting rooms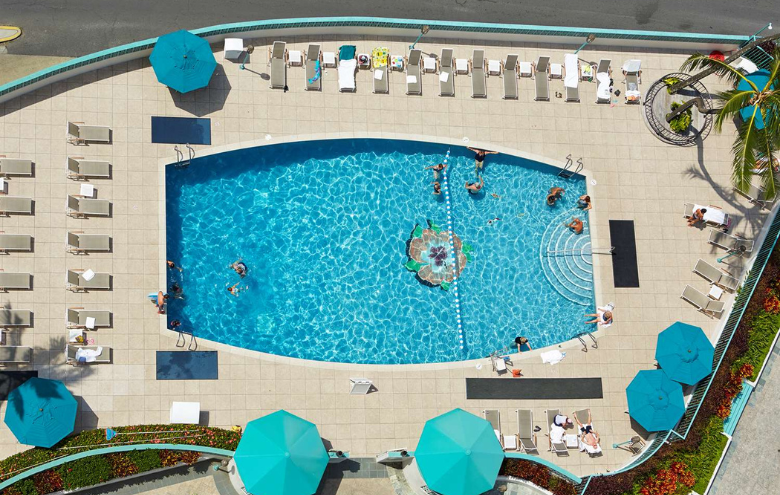 Photo: HotelGuides.com
Features of the Residences
The Ilikai Apartments feature an impressive 1,023 units over 26 floors, which include studio to 2-bedroom floor plans. Specifically, the Ilikai Apartments are comprised of:
Over 840 1-bedroom units featuring 500 square feet of interior space and a wide 120-square-foot lanai, these units also over the years have removed the sliding door between living rooms and bedrooms so many function as a studio unit
138 2-bedroom corner units featuring 1,000 square feet of interior space and two 120-square-foot lanais (240 square feet of lanais total)
Around 16 2-bedroom ocean-side units featuring 1,000 square feet of interior space and a wide 240-square-foot lanai
13 2-bedroom and 3-bedroom penthouse units on the 26th floor, which feature tall ceilings and as much as 2,378 square feet of interior space
These units have varying views as well, which are categorized by even or odd stacks and the last 2 digits of the unit number:
All even-number stacks 02-10 and odd-number stacks 27-43 feature marina and ocean views
All even-number stacks 12-44 feature lagoon and ocean views
All odd-number stacks 01-25 feature mountain views
As of 2014, many of the upper units have been renovated and include high-quality finishes, such as new appliances, full kitchens, and more.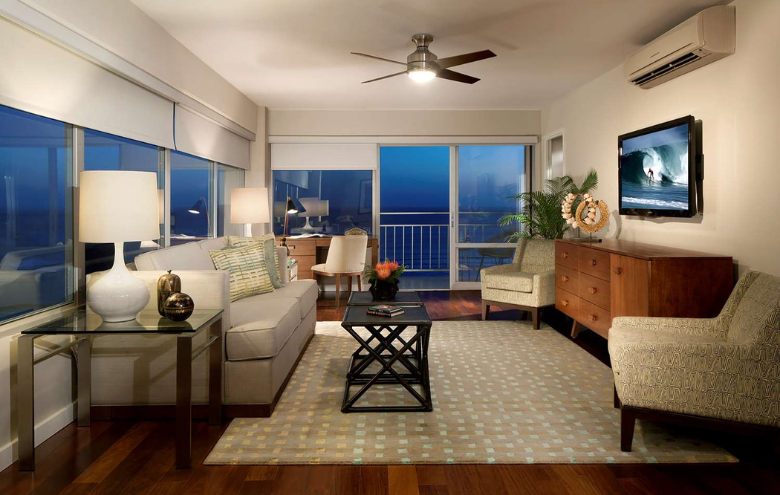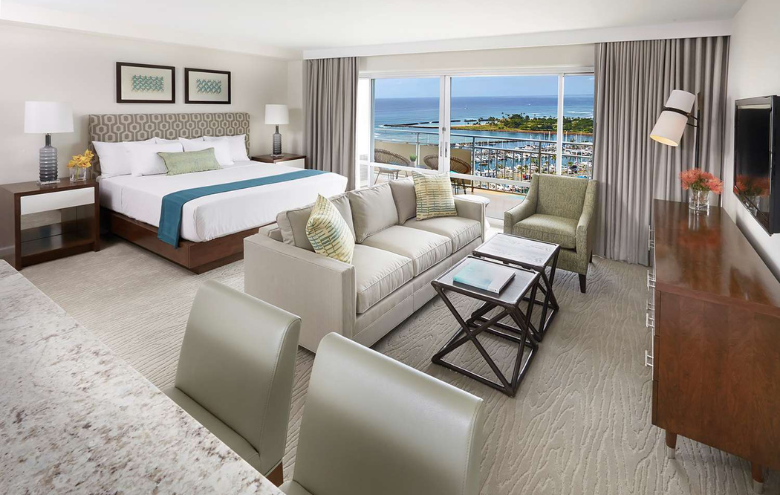 Photos: HotelGuides.com
Ilikai Apartments Interest Form
Ilikai Apartments Condos
December 1, 2023
$1,548.33
Avg. $ / Sq.Ft.