Executive Centre, Honolulu HI Homes & Real Estate
Page Directory: Neighborhood | Amenities | Features of the Residences
The Executive Centre is a condotel located in downtown Honolulu's business district, with access to various nearby restaurants, large department stores, and more. Likewise, being located just down the street from the larger Ala Moana Boulevard means that guests and owners in the Executive Center can quickly travel to neighborhoods like Kaka'ako, Ala Moana, and even Waikiki. This condotel has a unique feel compared to many other condotels (namely the locations in Waikiki), as this condotel's location gives more of a city-like "concrete jungle" feeling due to its greater distance from a beach (the closest being Ala Moana Beach about 2 miles away). Regardless, this building has many great on-site amenities and features that make this a popular choice of condotel for both visitors and owner-occupants.
The Executive Centre is also one of the few buildings on O'ahu that allows legal short-term vacation rentals.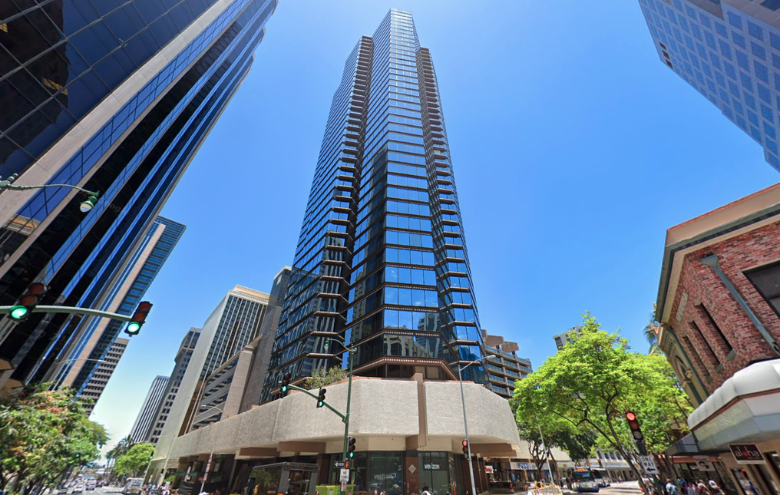 Photo: Google Maps
The Neighborhood
Located in downtown Honolulu's business district, the Executive Centre is within close proximity of a variety of restaurants, parks, and amenities. Just within one block of the Executive Centre, guests and owners have access to restaurants like Pokeway, The Cookie Corner, Umeke Market, So Juicy Honolulu, Kamana Kitchen, and Aloha BBQ Grill. Likewise, within a few blocks of the condotel are Kamamalu Playground as well as the famous Iolani Palace and its surrounding park. Though this is a gated site and the former home of Hawai'i's final monarchs, the public has access to this park and you can often see people relaxing on the large green lawns.
Also within two blocks of the condotel is a Ross Dress for Less clothing store and a Walmart, which is the perfect spot to grab any food items and daily necessities you may need. You can also find the Hawai'i State Art Museum a couple of blocks Southeast, which is a fun and educational spot for viewing and appreciating art about Hawai'i that is exclusively from locals.
To reach neighboring areas like Ala Moana and Kaka'ako, you need only travel Southwest on Bishop street and then drive on Ala Moana Boulevard all the way to your destination (which will typically take less than 10 minutes). This same road can take you all the way to Waikiki as well, meaning those staying or living at the Executive Centre can enjoy the neighborhood offerings of restaurants and activities all throughout Honolulu through a short drive.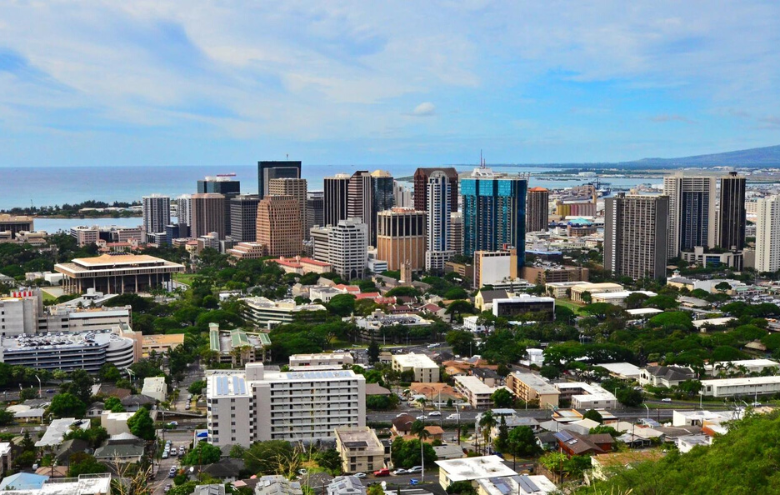 Photo: Edmund Garman for Hawai'i Public Radio
The Amenities
In addition to plentiful neighborhood amenities, the Executive Centre offers a variety of great amenities, including:
Baggage holding
24-hour front desk
Heated swimming pool
Jacuzzi
Laundry and dry cleaning services
Parking (based on availability)
24-hour security
Use of pool and beach towels
The Executive Centre also features a popular Teapresso Bar boba shop on its ground level.
Features of the Residences
The Executive Centre offers 4 main types of residences, which include:
Business Suite Deluxe Mountain View
Business Suite Deluxe Ocean View
1-Bedroom 1-Bath Executive Mountain View Suite
1-Bedroom 1-Bath Executive Ocean View Suite
The business suites feature an average of 500 square feet of space, while the 1-bedroom 1-bath residences feature an average of between 650 and 750 square feet.
Other features within the residences include:
Central air conditioning
WiFi
Mini-kitchen in business suites and full kitchens in 1-bedroom residences
Washer and dryer units in 1-bedroom suites
Cable TV
Electronic key cards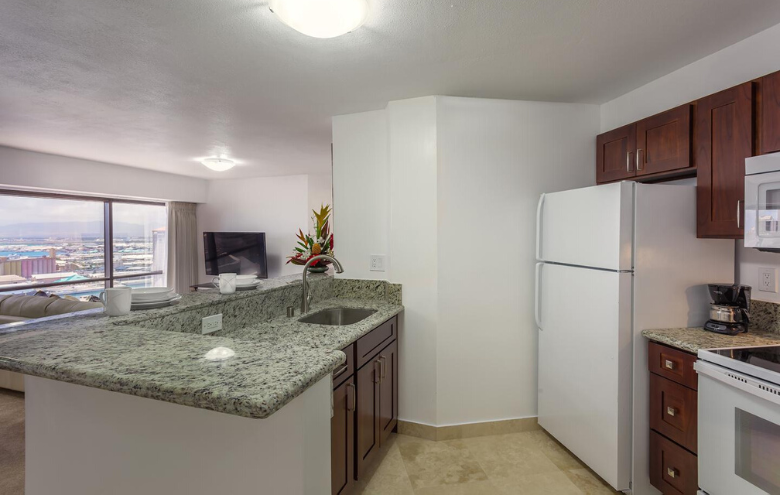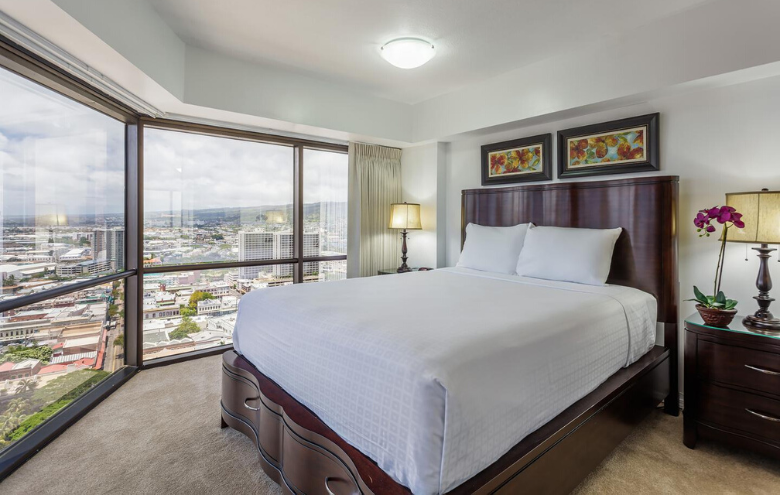 Photos: Aqua-Aston Hospitality
Executive Centre Interest Form
Executive Centre Condos
October 4, 2023