Ala Moana Hotel, Honolulu HI Homes & Real Estate
Page Directory: Neighborhood | Amenities | Features of the Residences
The Ala Moana Hotel, also known as the Ala Moana Hotel Condo, is a condotel located adjacent to the famous Ala Moana Center in Midtown Ala Moana. This condotel features 1,150 units with varying views of the surrounding cityscape, the Pacific Ocean, and Ala Moana Beach Park (as well as is within short walking distance of the park). Amazing restaurants and activities are all within this condotel's vicinity, and on top of these great neighborhood amenities, the Ala Moana Hotel offers a plethora of great on-site benefits such as a pool, sauna, and fitness center.
Ala Moana Hotel is also one of the few buildings on O'ahu that allows legal short-term vacation rentals.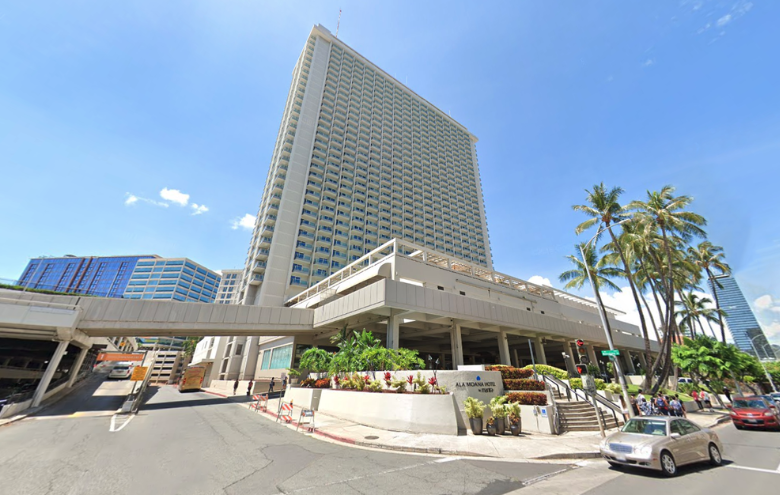 Photo: Google Maps
The Neighborhood
The Ala Moana Hotel is located in Midtown Ala Moana and directly adjacent to the Ala Moana Center, the largest open-air shopping center in the world. This massive shopping center offers plentiful opportunities to shop through its hundreds of designer boutiques, fast-fashion stores, and local shops (on top of many restaurants within its cafeteria). Great restaurants are also sprinkled around the Midtown Ala Moana area, such as Akasaka, Moobongri Soondae & BBQ, Olena Cafe, and Mayita's Grill just within a block of the condotel.
Located just a 4-minute walk from the Ala Moana Hotel is Ala Moana Beach Park, which is a popular spot for spending time with friends and family, exercising outdoors, playing with pets, and enjoying the Hawaiian climate. Attached to this park is Ala Moana Beach, which is a long and wide beach with calm waters perfect for swimming, paddleboarding, and more, as well as Magic Island, which is a popular picnicking spot and sightseeing location (thanks to its views of the entirety of Waikiki and Diamond Head). For any grocery or daily needs, stores like Walmart, Sam's Club, Target, and Foodland are located within a 12-minute walk or 5-minute drive from the condotel.
The Ala Moana Hotel is also just a short drive from Waikiki, which opens up even more possibilities to visitors through Waikiki Beach (arguably the most famous beach in Hawai'i), the Honolulu Zoo, Fort DeRussy Beach Park, and the entire shopping and dining strip of Kalakaua Avenue.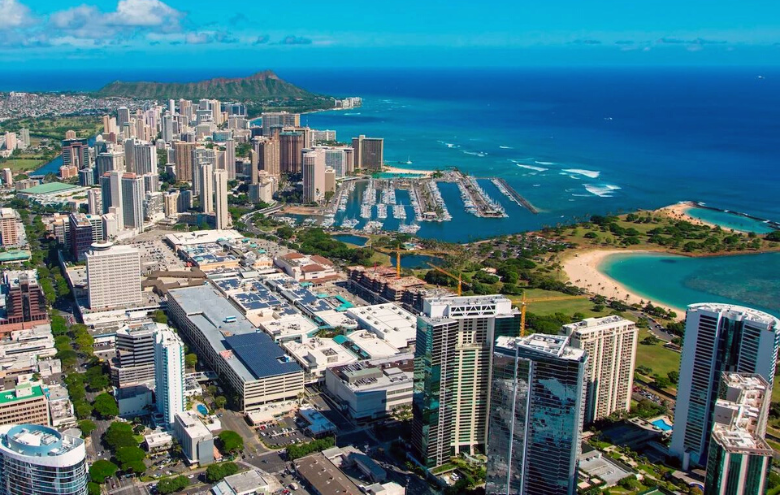 Photo: Hawai'i Magazine
The Amenities
On top of its prime location next to the Ala Moana Center and in Midtown Ala Moana, the Ala Moana Hotel offers some great on-site amenities, which include:
Pool
Fitness center
Sauna
3 restaurants
Nightclub
Concierge
Doorman
Valet
Business center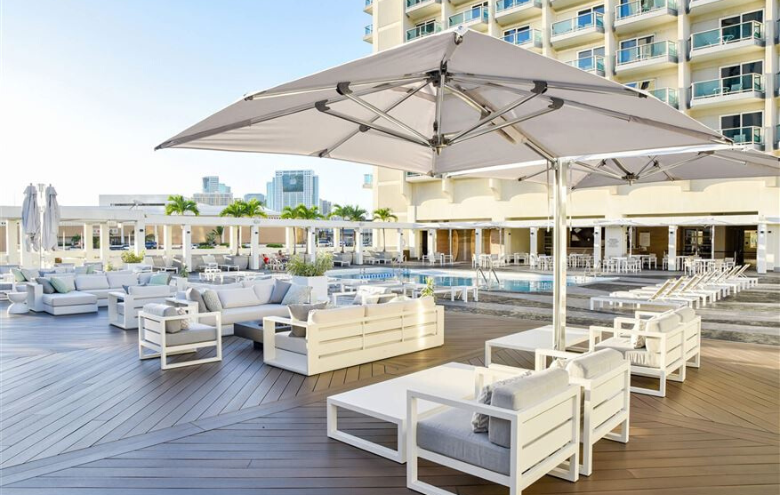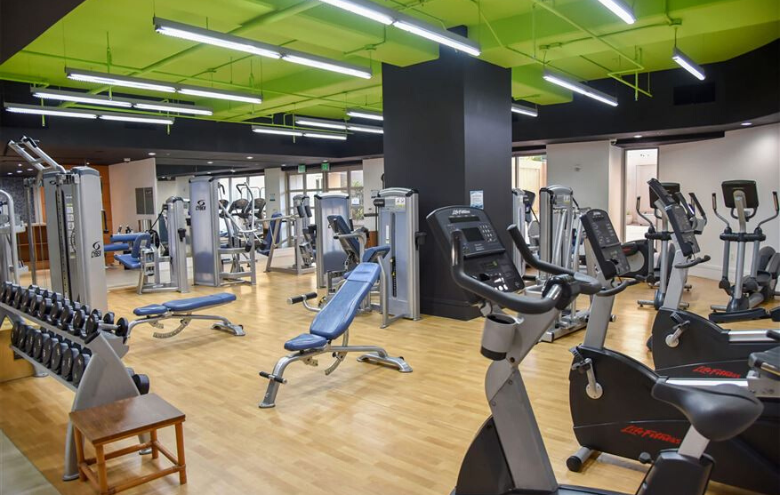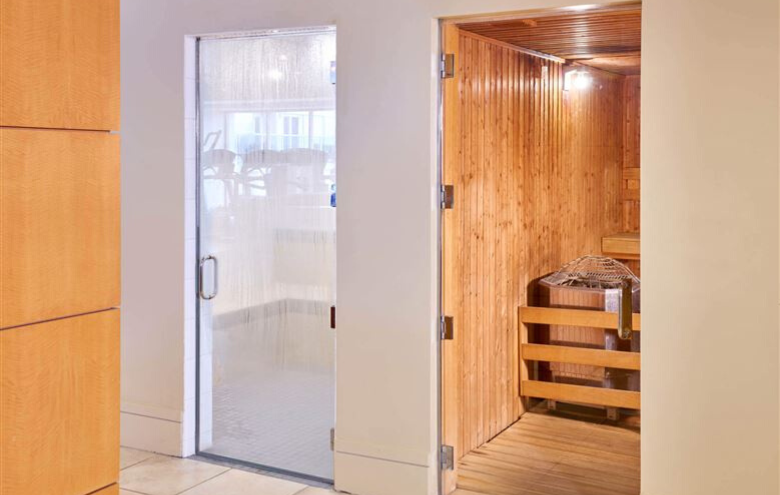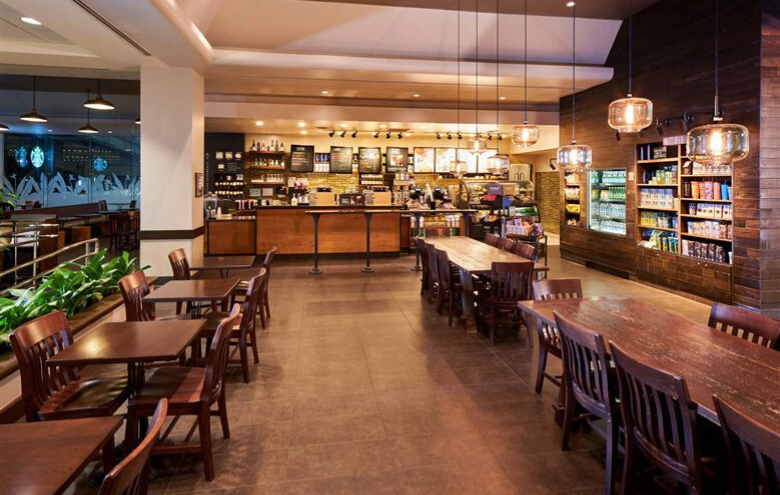 Photos: Ala Moana Hotel by Mantra
Features of the Residences
The Ala Moana Hotel offers 11 types of residences, which are as follows:
City View Kona Tower
Accessible Rooms
Partial Ocean View Kona Tower
City Mountain View Waikiki Tower
Partial Ocean View Waikiki Tower
Ocean View Waikiki Tower
1 Bedroom Mountain View Suite
1 Bedroom Ocean View Suite
Junior Suite
2 Bedroom Deluxe Mountain View Suite
Waikiki Tower City View - No Balcony Access
Some of the other features of the residences include complimentary WiFi, a kitchenette in all residences except for the 1-bedroom units (which feature full kitchens), and air conditioning. As for views from the condos, they will vary between the surrounding cityscape, the Pacific Ocean, Ala Moana Beach Park, and the Ko'olau Mountains in the distance.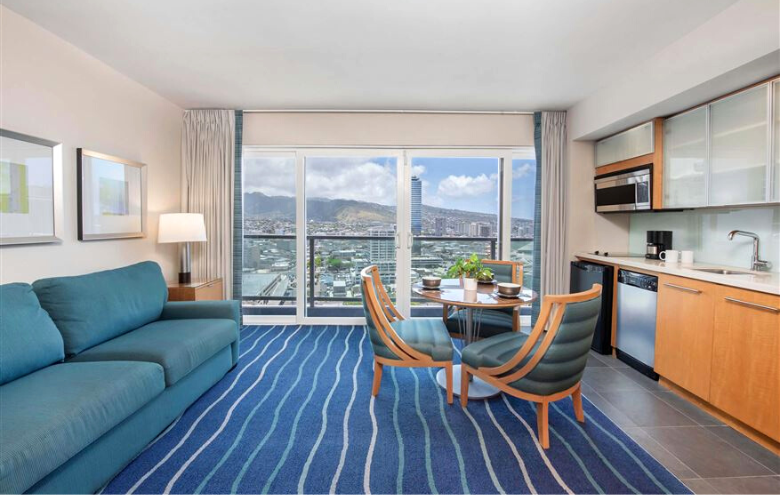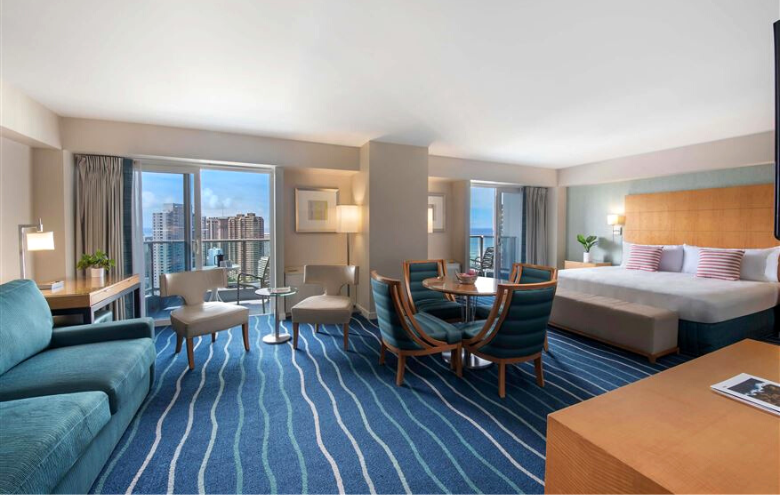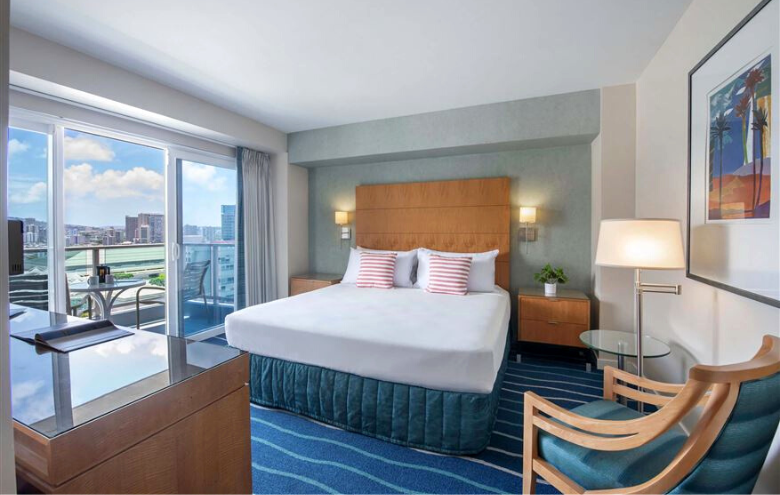 Photos: Ala Moana Hotel by Mantra
Ala Moana Hotel Interest Form
Ala Moana Hotel Condos
December 1, 2023