Pacifica Honolulu, Kaka'ako HI Homes & Real Estate
Jump To: Introduction | Neighborhood | Amenities | Features of the Residences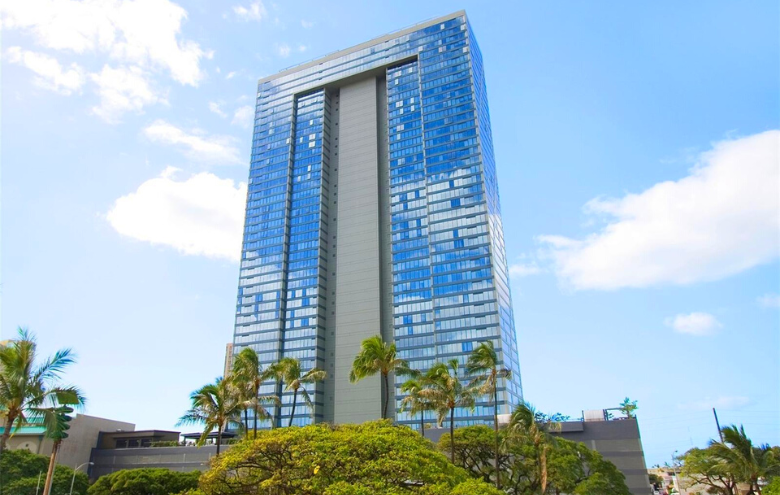 Built in 2009, Pacifica Honolulu is a 46-story luxary high-rise condominium housing 492 1-, 2-, and 3-bedroom units. The building, which began construction in the 2000s, was forced to halt development less than halfway through due to the economic crisis, but was later picked up by developer OliverMcMillan and completed. Under OliverMcMillan's development of Pacifica Honolulu, the original plans for Pacifica Honolulu had been improved upon, featuring newer luxurious finishes around the property and including more high-class amenities. As a result, Pacifica Honolulu is one of the most desired condo buildings in Honolulu, thanks to its location, amenities, and gorgoues interiors.
The Neighborhood
Pacifica Honolulu sits in an excellent location, with all of Kaka'ako and central Honolulu at its fingertips. A variety of restaurants, cafés, bakeries, markets, and shops surround Pacifica Honolulu, making all dining and shopping needs convenient to acquire. In fact, just a few blocks South of the building is the largest Whole Foods Market in the state of Hawai'i. This is just a 5-minute walk or a 2-minute drive away.
Right across the street is the Blaisdell Arena, which regularly hosts concerts and events, and right down the street is the Blaisdell Concert Hall, which is the home of the Honolulu Symphony Orchestra and the Hawai'i Opera Theatre.
Families with students will also find Symphony Honolulu convenient for its proximity to President William McKinley High School, which is located directly behind the Blaisdell Center. This is a 3-minute drive away from your residence or a less than 15-minute walk, meaning getting students to and from school is extremely simple.
A couple blocks South is Ala Moana Beach Park, which is an incredible place to spend time with family, friends, pets, or by yourself. This is a great location for relaxing, playing sports both on land and in the water, taking pets on a walk, and enjoying the Hawaiian sun.
Perhaps most impressive, however, is Pacifica Honolulu's proximity to the largest open-air shopping center in the world, the Ala Moana Center. This massive shopping center housing hundreds of designer boutiques, large chain and small stores, restaurants, and live performances is just a 3-minute drive or a 10-minute walk away from Pacifica Honolulu.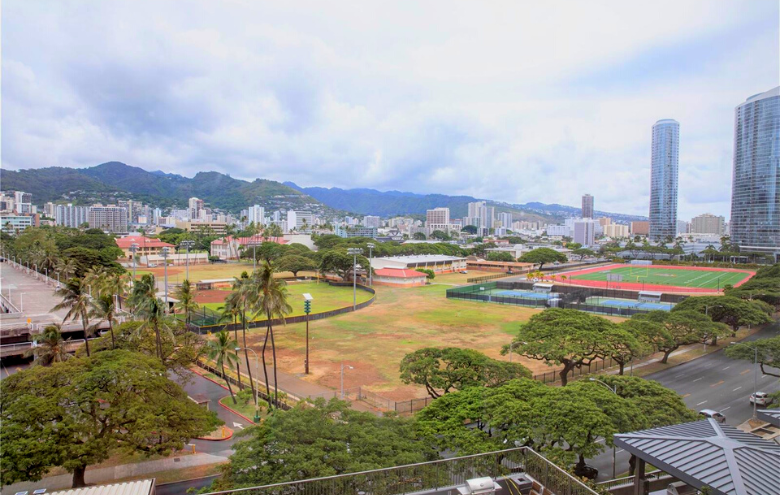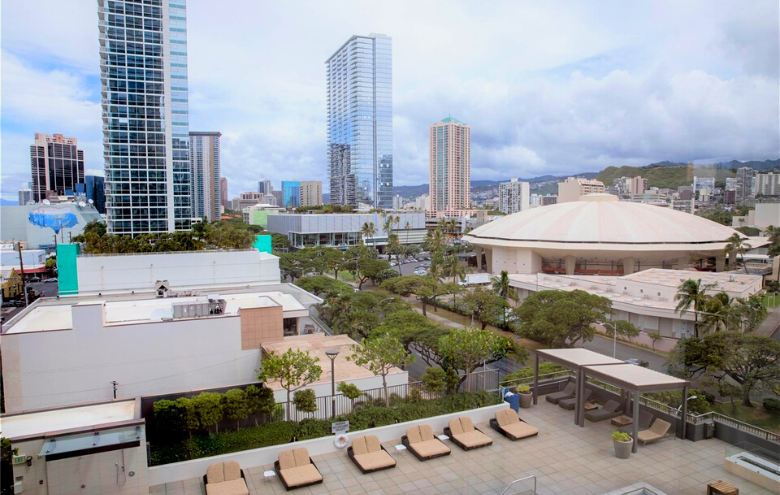 The Amenities
In addition to the incredible amenities offered around the Kaka'ako and downtown Honolulu area, Pacifica Honolulu offers a wide variety of luxary on-site amenities, including:
BBQ cabanas
Private seating areas
Two large movie theatres
A large pool and an accompanying jacuzzi
A fully-equipped fitness center
A pet area
A gated park
Firepits
Gorgeous oasis-like landscaping
A sauna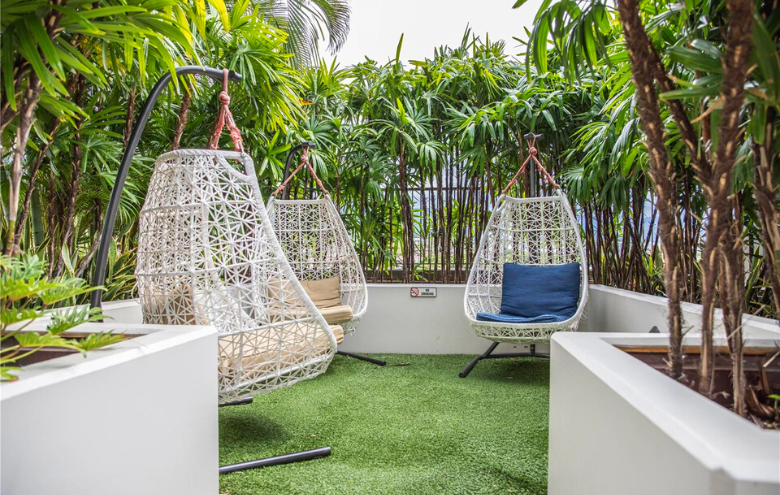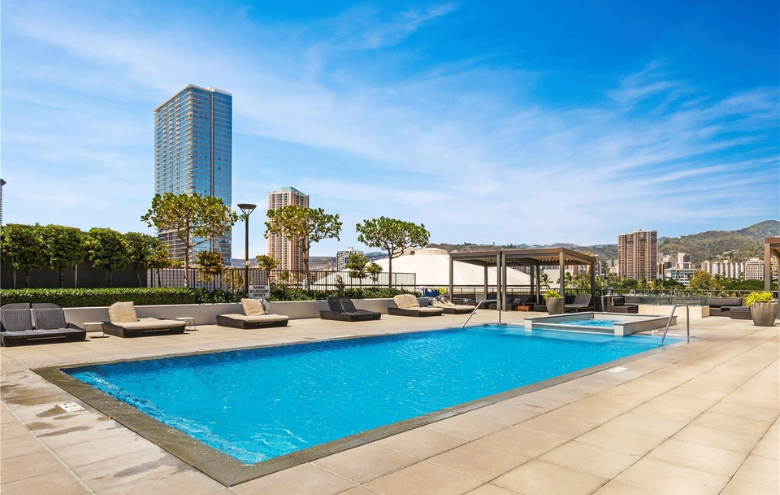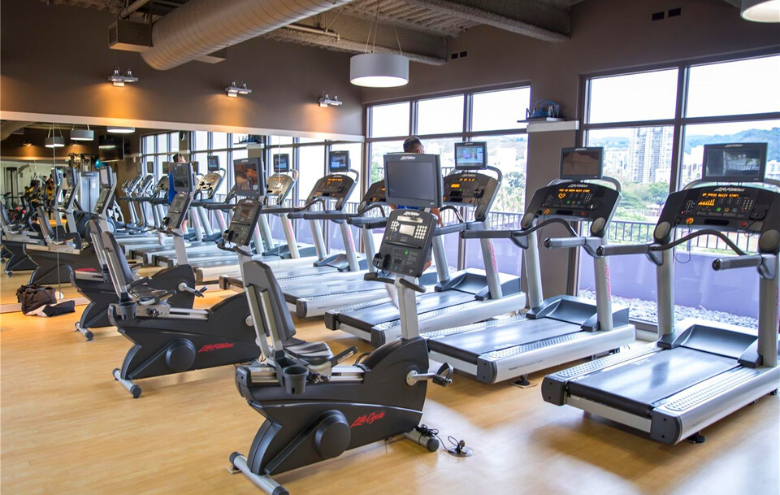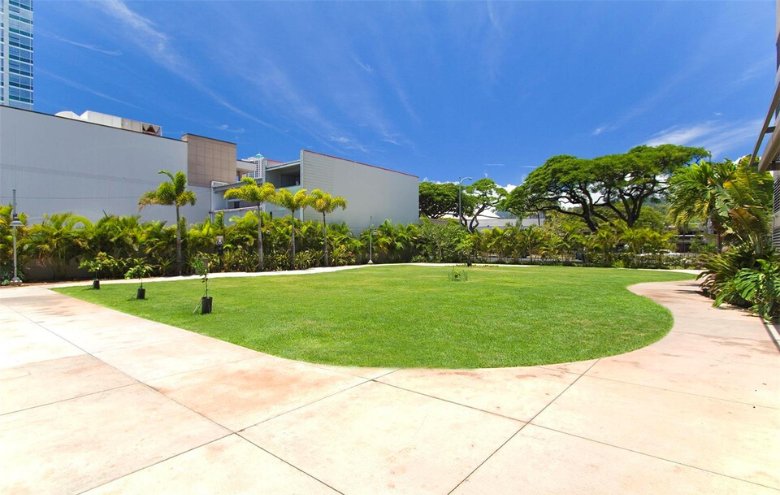 Features of the Residences
Though there are no lanais in the Pacifica Honolulu residences, this is made up for with the large windows revealing gorgeous views of Honolulu's cityscape, the Pacific Ocean in the South, and the Ko'olau Mountains in the North.
Original finishings within the Pacifica Honolulu residences include porcelain-tiled floors in the entry, kitchen, and bathroom, granite countertops and stainless steel appliances in the kitchen, double-glazed windows, central air conditioning, washer and dryer hookups, and sprinklers.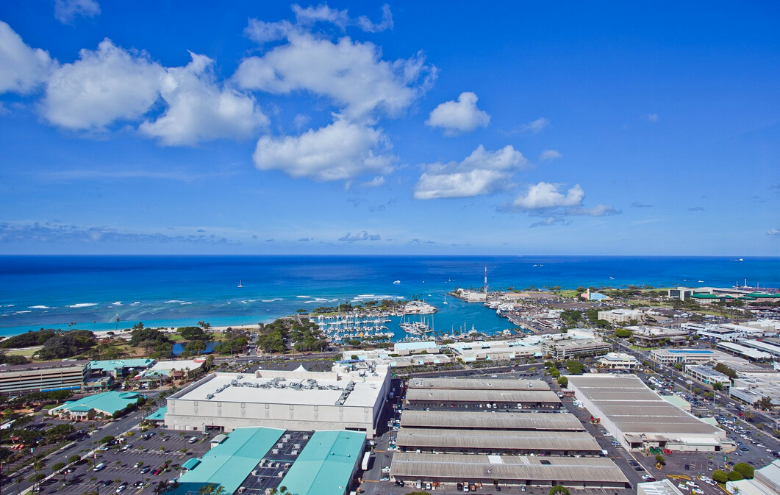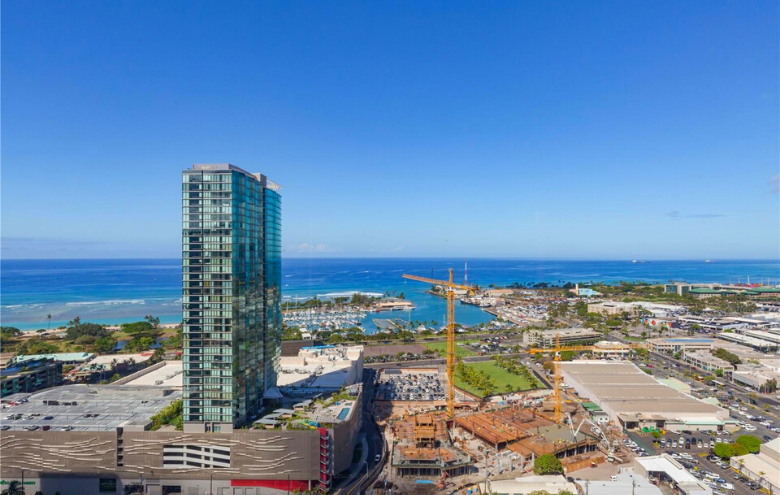 Pacifica Honolulu Interest Form
Condos For Sale in Pacifica Honolulu, Kaka'ako, HI
December 1, 2023