Moana Pacific, Kaka'ako HI Homes & Real Estate
Jump To: Introduction | Neighborhood | Amenities | Features of the Residences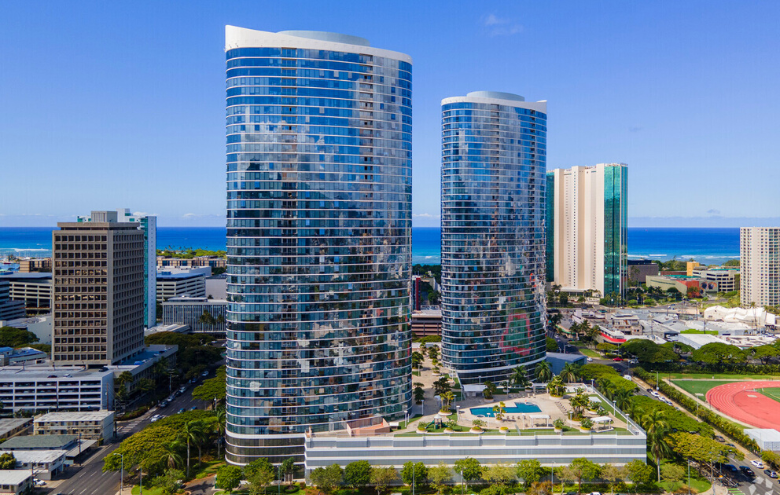 Sitting on a 6-acre block and developed by KC Rainbow Development and Hawaiian Dredging, Moana Pacific features two iconic and unmistakable all-glass high-rise oval towers that can be seen from across Honolulu. The concrete struture is completely wrapped with double glazed glass which offers panoramic views from the ocean to the mountains, and likewise offers 720 units with a 6th floor recreation deck connecting the two towers. Built above one of the largest furniture stores on O'ahu, the Moana Pacific offers close proximity to the Ala Moana Center and the future Ala Moana Rail Station.
The Neighborhood
With the West tower sitting at 1288 Kapiolani Boulevard and the East tower at 1296 Kapiolani Boulevard, Moana Pacific is one of the greatest places to live in terms of proximity to all of Honolulu's greatest amenities. Just a few blocks away from your residence is the largest open-air shopping center in the world, the Ala Moana Shopping Center, which hosts hundreds of designer boutiques, large chain stores and small shops, a cafeteria with a variety of restaurant options, and even year-round live performances. Acquiring your shopping necessities is incredibly simple when your residence is a 3-minute walk away from this center.
Moana Pacific is also located a few blocks from a Walmart and a Sam's Club, meaning you can easily walk to these locations to pick up anything you might need. A large multi-story Target is just down the street as well, giving you plenty of options when searching for a certain shopping item.
Also nearby is Ala Moana Beach Park, which is an excellent spot to spend time with friends and family, to take pets on walks, to exercise on land or in the water, or to just relax in the Hawaiian sun. Ala Moana Beach Park is just a less than 5-minute drive or a 10-minute walk from your residence, right down Piikoi Street.
For families with students, 3 schools are also nearby: For elementary school students, King William C. Lunalilo Elementary School is just a 7-minute drive East; For middle school students, Washington Middle School is also a 7-minute drive slightly Northeast; For high school students, President William McKinley High School is located right across the street.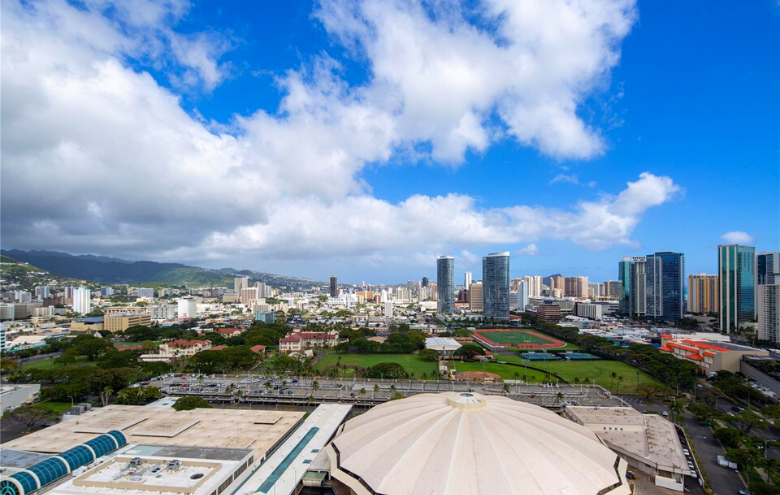 The Amenities
In addition to the incredible amenities offered around the neighborhood, Moana Pacific offers both tower-specific amenities and shared amenities between towers. Each tower hosts its own movie theater, fitness center, and a community room. The shared amenities are located on the 6th floor amenity deck, and these include:
A lap pool and a swimming pool
A spa
A putting green
A driving range
Tennis courts
A playground
Jogging tracks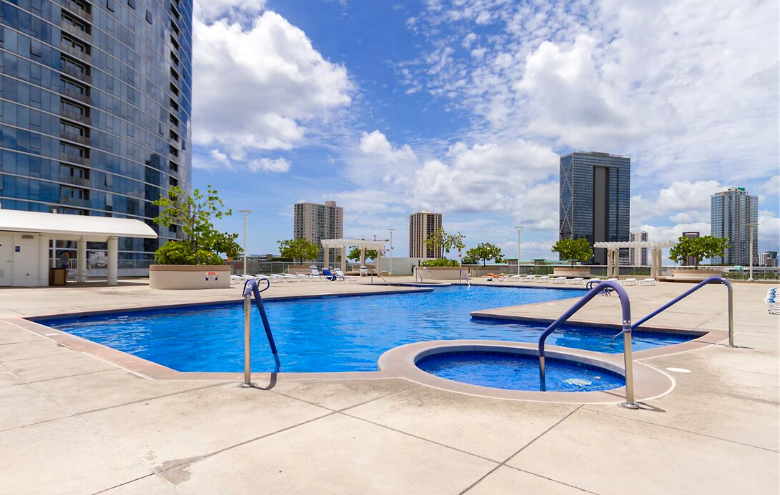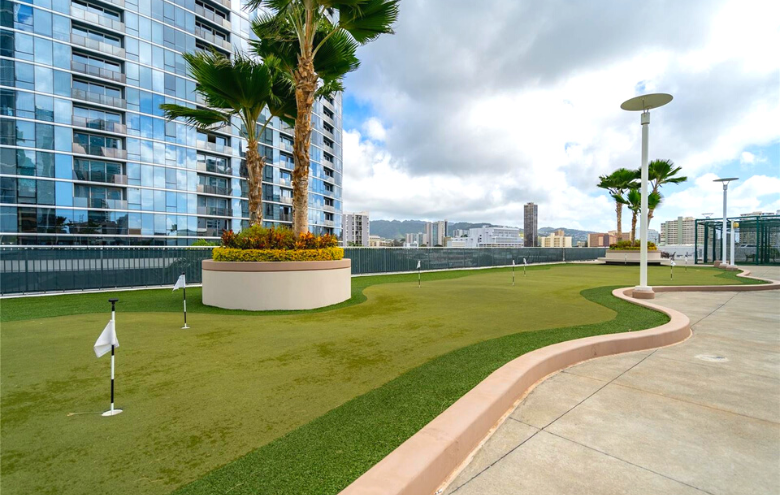 Features of the Residences
In terms of features of the Moana Pacific residences, the towers offer 1-, 2-, 3-, and 4-bedroom unit configurations, all featuring floor-to-ceiling and wall-to-wall windows. This allows for unparalleled natural lighting and all-around views of the Pacific Ocean, the mountains and Diamond Head, and the surrounding cityscape (depending on your unit direction and floor level).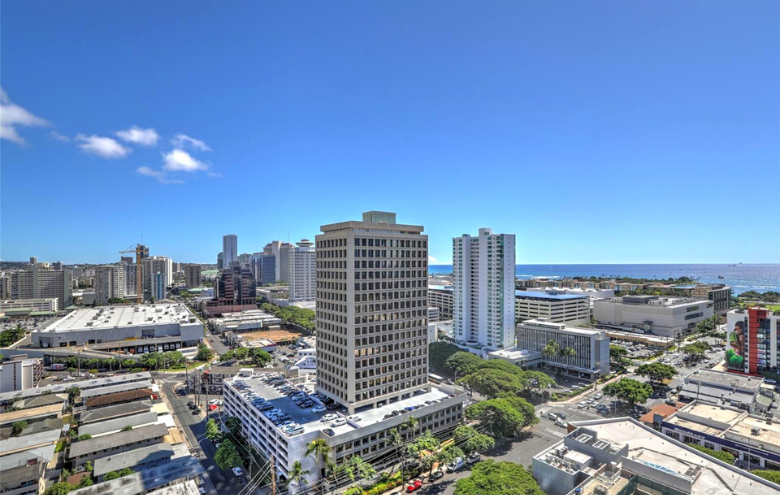 Moana Pacific Interest Form
Condos For Sale in Moana Pacific, Kaka'ako, HI
March 31, 2023