Manoa HI Homes & Real Estate
Originally the location of the first sugarcane and coffee plantations in the Hawaiian islands, Manoa today is a neighborhood in central O'ahu that is partially encased in ridges from the Ko'olau Mountains. As a result, this neighborhood has gorgeous views of the surrounding towering, lush, and green mountains regardless of where in the area you live, and this makes Manoa one of the most beautiful places to live on the island of O'ahu. Manoa's largely residential community is comprised mostly of older residents, although the University of Hawai'i's main Manoa campus is also located at the entrance of the neighborhood, which means that students also populate the area.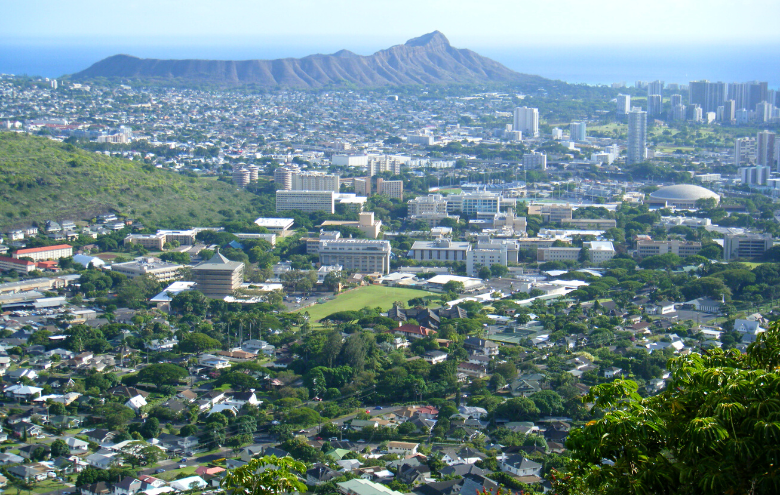 Photo: Bruce Fisher on Hawai'i Aloha Travel
The Neighborhood
As mentioned previously, Manoa is surrounded by lush green forestry and nature, and this makes the Manoa neighborhood beautiful and a very desirable place to live. The Manoa neighborhood, which is largely residential, features densely-packed houses that reach all the way back into the Ko'olau Mountains. On top of this, the Southeastern entrance of the neighborhood features the University of Hawai'i's main Manoa campus, which regularly sees tens of thousands of students on its campus at peak density. As a result, this area can be very packed and busy, but this tends to lighten up a bit the further you get into the valley.
Manoa also features a variety of incredible restaurants, cafés, and bakeries in various marketplaces and along the main roads of the neighborhood. To learn more about our favorite restaurants in the Manoa area, feel free to check out our blog post here! Likewise, for the various activities and events offered around the area, check out our blog post here.
Though this area is mostly residential, Manoa also hosts schools, a community park, and various grocery stores for easy access for residents. These stores include Safeway, Long's Drugs (with a pharmacy), and a UPS Store, while the schools include the elite private Punahou School, the Mid-Pacific Institute, Case Middle School, and Manoa Elementary School.
Downtown Honolulu is nearby if necessary, with Manoa residents only needing to drive 10-20 minutes to reach the Ala Moana, Kaka'ako, and Waikiki areas.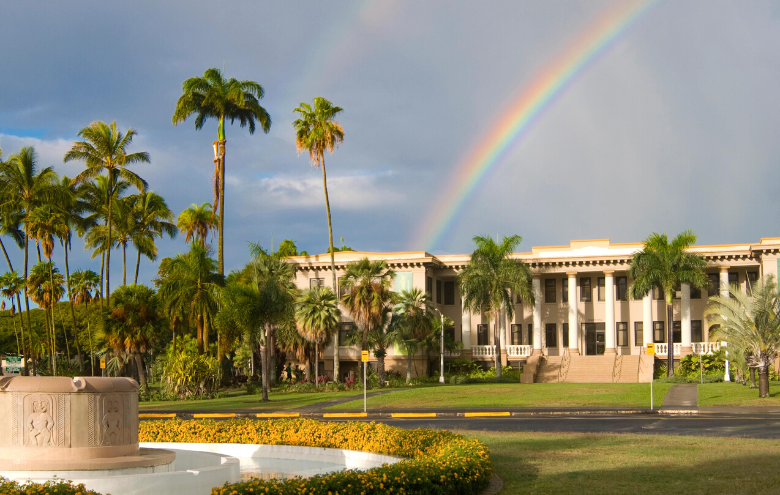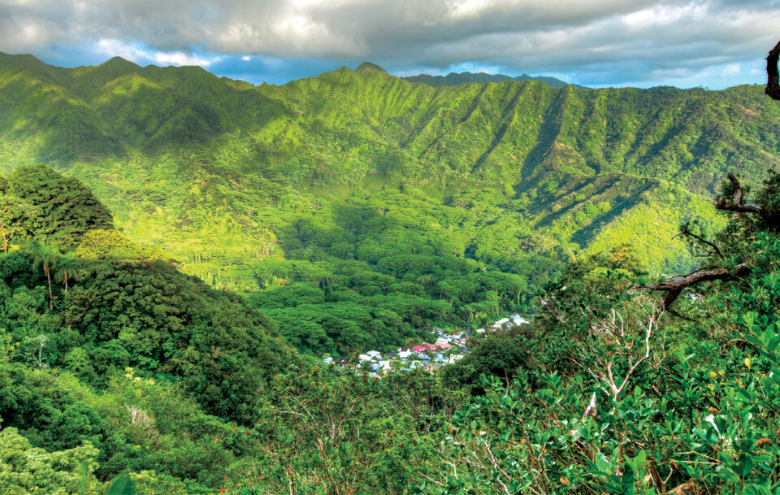 Photos: The University of Hawai'i at Manoa / Catherine Toth Fox on Hawai'i Magazine
Features of the Residences
As for the residences themselves, the Manoa neighborhood is comprised mostly of older houses built around the 1960s and low-rise condominiums. As a result, renovations have grown to become more common in the area as residents develop an increasing interest in updating their older homes to more contemporary standards. Otherwise, Manoa has a very comfortable suburban feeling and allows residents to get a break from the hustle and bustle of the popular downtown Honolulu and Waikiki areas.
School Information
Many of Manoa's residents have long enjoyed some of the top ranked public and private shools in the neighborhood.
Honolulu Magazine has been ranking our Public School systems for over a decade and has been a nonbias resourse for many families relocating to Hawaii. Since the pandemic they have paused their ranking of the Public Schools systems, but here is Honolulu Magazine's most recent Public School rankings.
For additional information from our Department of Education (DOE).
The Honolulu Magazine also take the time to complile a quick look resource into the states Private School systems from Pre-K to High School.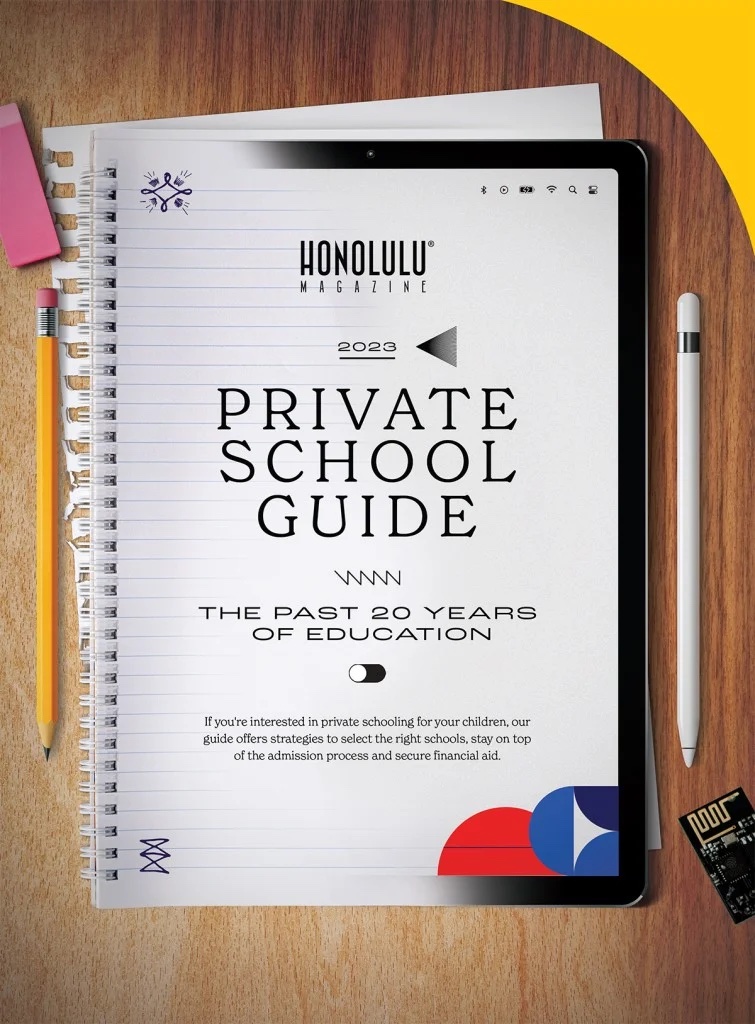 Some of our favorites on this list:
St. Clemen's Clements School: Pre-K
Central Union Church School: Pre-K
Hanahau'oli School- Pre-K to Middle School
Mid-Pacific Institute- Pre-K-12
In Hawaii you'll find that when people are asking, "where are you from?" It's mainly to ask, "what High School did you graduate from?" Every local on island has their bias as to what schools are the best and the worst. Thats why I can appreciate the Honolulu Magazine taking the time to compile a list ranking our Public School system using their most fair analysis of each school.
Homes For Sale in Manoa, HI
October 4, 2023
$1,627,500
Med. List Price