Mahana Ward Village - The Newest Ward Village Condo in Honolulu
Jump To: Introduction | Neighborhood | Amenities | Features of the Residences | Homes in Ward Village

Mahana Ward Village will be the 12th mixed-use project in Ward Village. It will be built on Land Block 1 in the Kakaako Development District. The tower will have 340 condos spread out over 34 floors. There will be 56 studios, 156 flats with one bedroom, 76 homes with two bedrooms, and 52 homes with three bedrooms.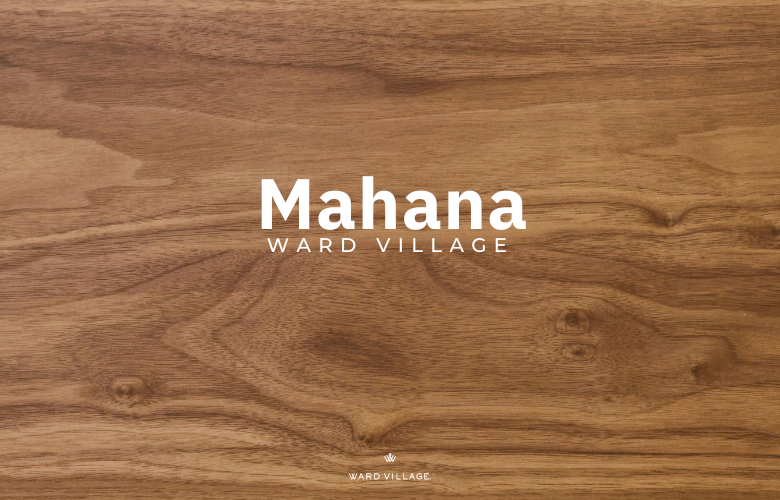 The Neighborhood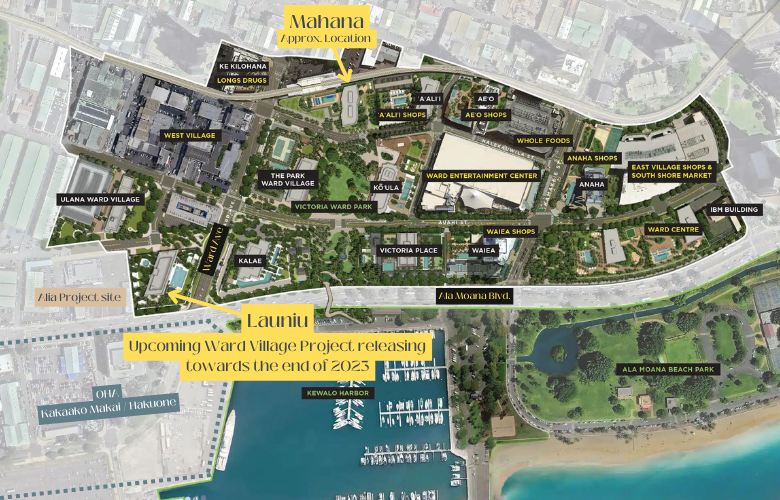 The Tower
Mahana's structure is a work of art in and of itself. It's futuristic design with a platform with condos enclosing a park-facing side and a tower with two connected components. The highest part of the tower, from the 23rd to the 34th floor, will have eight penthouse units each floor. All of the studio apartments are located in the lower volume, which extends from the ninth to the 22nd floor and may hold 15 units per floor. There have been between 12 and 18 different floor plans produced from this concept.
The Hawaii State Capitol's colonnade-style architecture served as inspiration for Solomon Cordwell Buenz, the architect tasked with designing Mahana. In addition to being suitable for a future rail station, the design has a large triple-height porte cochere that makes the area pleasant for bicycles and walkers. The building's designs call for 503 automobile parking spots overall and 106 bike parking spaces at street level, offering the ideal compromise between practicality and environmentally friendly living.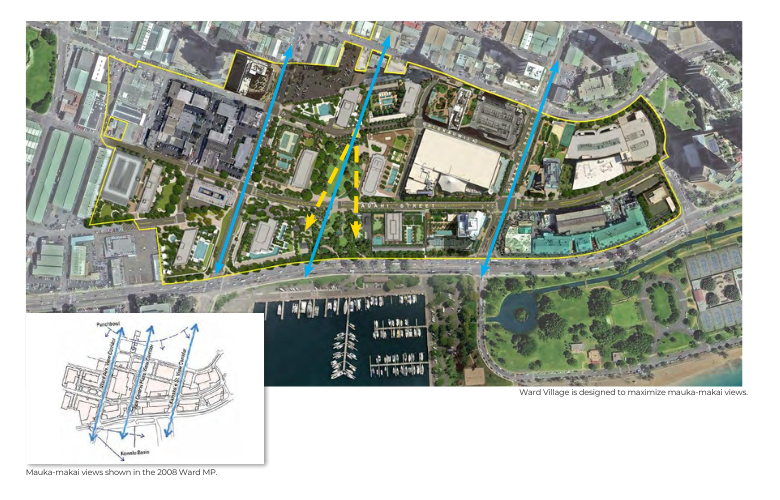 Each unit in Mahana is planned to have floor-to-ceiling windows, keeping with the Ward Village's tradition of luxury. Residents will be able to savor mesmerizing views of Diamond Head, Victoria Ward Park, Kewalo Basin, and Punchbowl. Party walls, perimeter sound gasketing, and snugly fitting thresholds are a few of the considerate noise reduction techniques used in the design. The penthouses on the 23rd level will be an exception to the rule that most of the units won't have lanais.
Amenities
Mahana's suggested facilities are all focused on a high-end way of living. Residents can enjoy a fully stocked gym, an elegant dining room, guest apartments, a dog run, a spa, and even a golf simulator on the 8th level. A swimming pool, hot tub, BBQ cabanas, a lush lawn area, and other amenities will be located on the outside decks.
Mahana, a Victoria Ward Limited project that in Hawaiian means warmth or the rising sun, has the potential to completely alter the game. 47,900 square feet of recreational space, 10,905 square feet of open space, and 16,926 square feet of commercial space are all planned as amenities. Mahana has a distinctive charm and is situated at the mauka end of Ward Village, next to Aalii and across from The Park Ward Village.
Prices in Mahana Ward Village
Mahana is expected to have prices that range from the mid $600,000s for studios to about $2M for 3-bedroom units, while exact pricing information is still being withheld. Importantly, Mahana won't provide any reserved units, unlike its siblings Kalae and The Launiu. With Ulana, Ke Kilohana, and Aalii, Ward Village has already surpassed its housing needs for reserved residents.
Being a Kakaako local
Mahana and Ward Village residents live a life that combines luxury and convenience. The area is dotted with high-end shops, fine dining establishments, art galleries, and cultural attractions. The community's proximity to Hawaii's gorgeous beaches and a wide range of recreational opportunities go hand in hand with this urban attractiveness. Life in Ward Village is a constant celebration, whether it's taking a stroll around Victoria Ward Park, going surfing, or just taking in the breathtaking Hawaiian sunsets.
Additionally, the incorporation of environmentally friendly features like bicycle parking spaces and walkability demonstrates a thoughtful approach to urban development and reflects Ward Village's dedication to developing an environment-friendly area. This seamless integration of ecological architecture and urban living promotes a high standard of living while conserving the area's natural beauty.
Mahana is positioned to be the crowning achievement of the Ward Village master plan thanks to its elegant design, first-rate amenities, and exceptional location. It establishes a new standard for residential living by encapsulating an atmosphere of friendliness and communal living that echoes the Hawaiian origin of its name.
Residents can leave their beautiful homes and take advantage of the building's many amenities to experience Kakaako's vibrant culture. The alternatives are endless, ranging from discovering curated art in public areas and browsing local boutiques to sampling the culinary delights at various restaurants.
I would like more information on Mahana!
Kakaako Properties currently for sale
October 4, 2023
$1,370.29
Avg. $ / Sq.Ft.
$1,100,000
Med. List Price