Kuilei Place- Moili'ili's Newest Condo Development!
Jump To: Introduction | Neighborhood | Amenities | Features of the Residences
Affordable Housing Applications are due, April 16th.
Gather your finanacial documents are get Pre-Approved by one of the six Developer approved lenders today!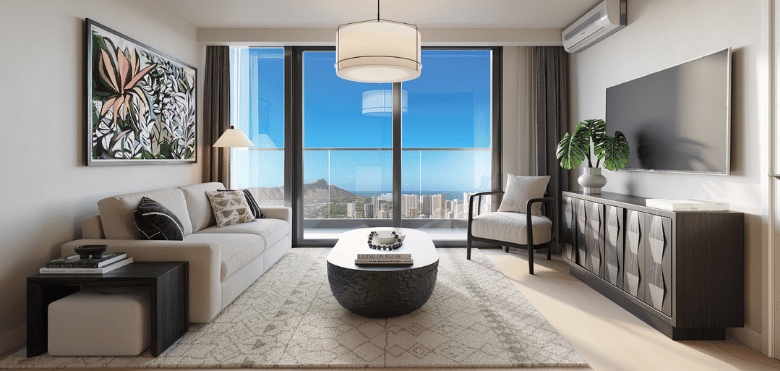 Kuilei Place will be located off of Kapiolani Blvd. near the Market City Shopping Center. The project will be developed by local developer, Kobayashi Group, LLC who is a family owned company and arguably one of Hawaii's premier developers known for Kukio Golf and Beach Club, Andaz Maui at Wailea Resort, Park Lane Ala Moana and Four Seasons Hualalai Hotel and Resort- Locally they have developed Park Lane, One Ala Moana, and Hokua and later this year launching another luxury project- Alia.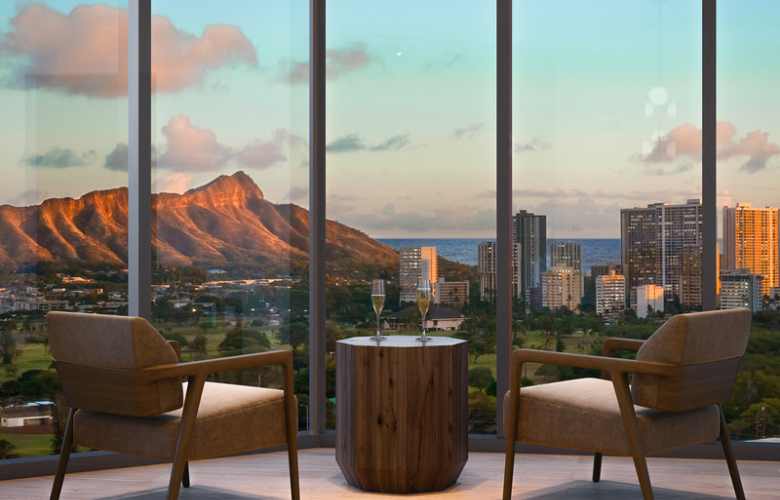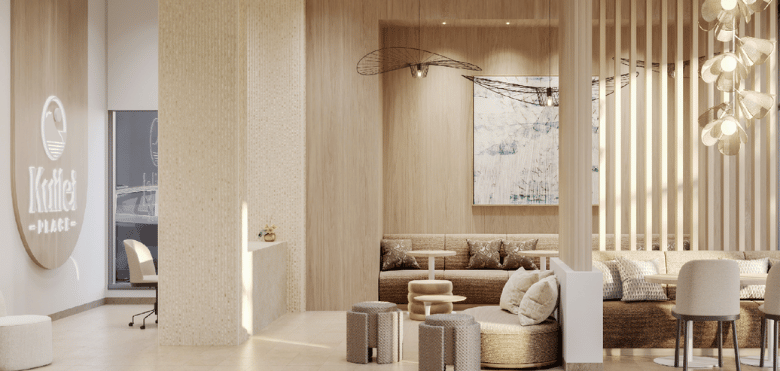 The Architect team will be Design Partners Inc. who have designed the likes of The Park on Keeaumoku (on sale and under construction now), Azure, Sky Ala Moana (on sale and under construction now), The Collection, and Waihonua.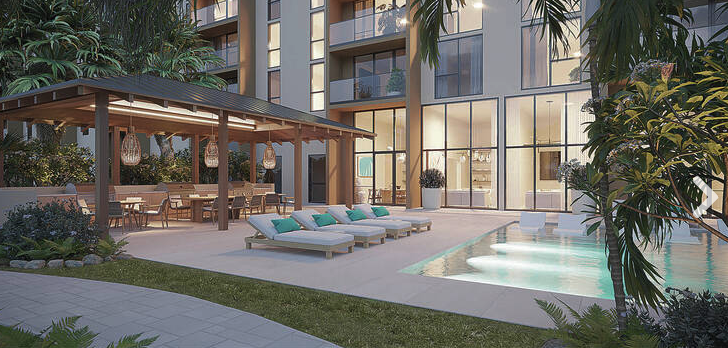 Related Post: New Condo Guide
The build site is currently occupied by low-rise rental appartments where the developer will be seeking a build height exemption exceeding the current 150 foot limit to build an approximately 400 foot tower including a 12 story building on the Kapiolani Blvd. side of the build site.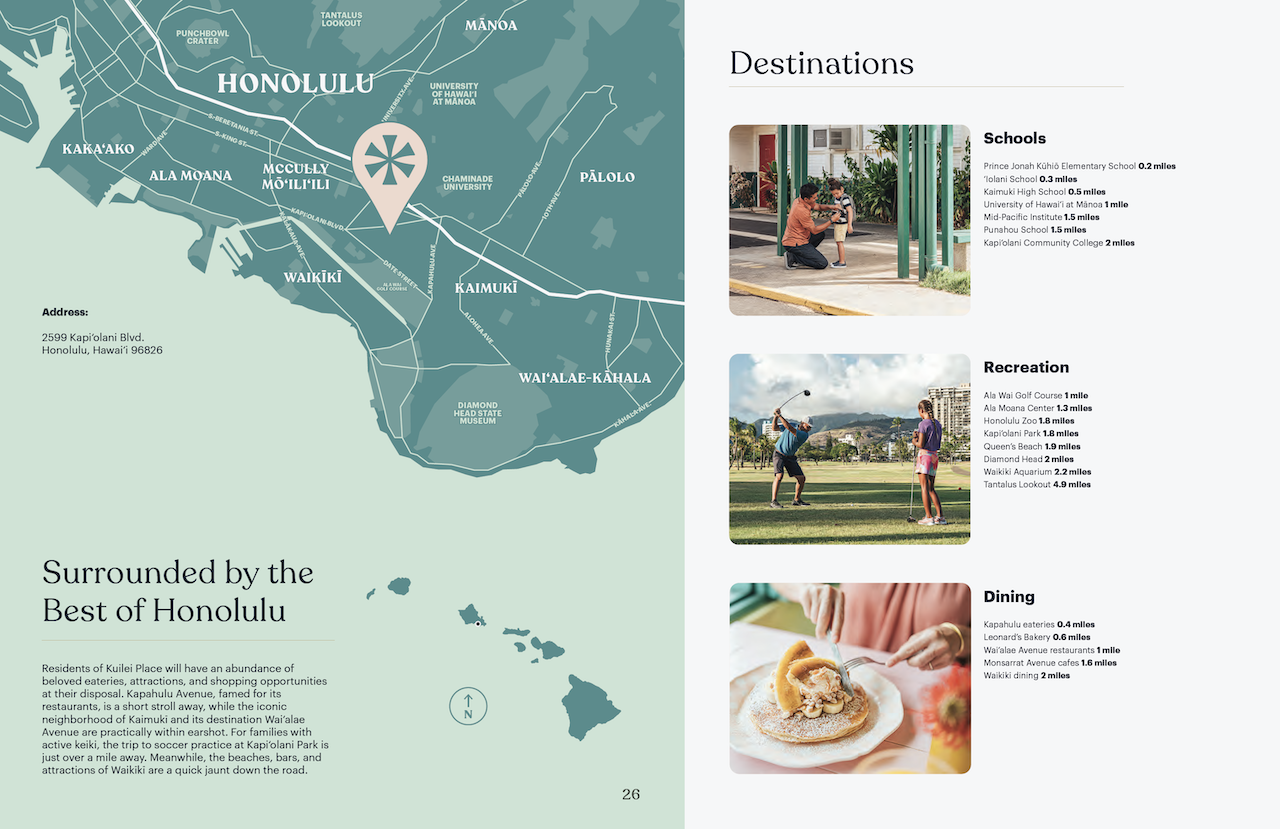 Features of the Residence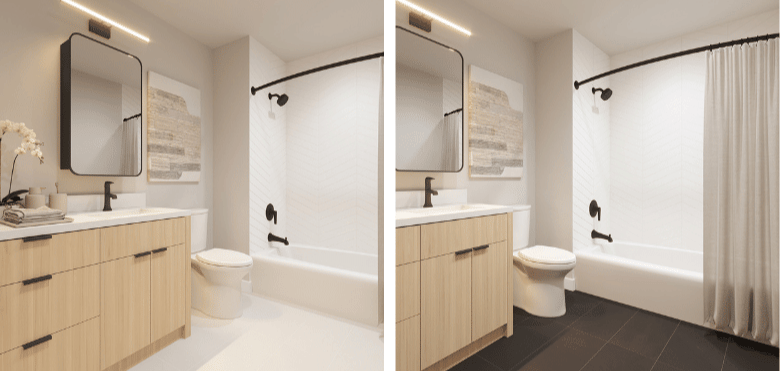 There will be two Interior Design Options pictured above
Concept A features the Mythology Aura porcelain kitchen backsplash and bathroom shower wall tile, with Chaulk porocelain tile bathoom flooring
Concept B features the Vitruvian White porcelain kitchen backsplash and bathroom shower wall tile, with Coal porocelain tile bathoom flooring
603 Honolulu Affordable Housing Units- Pricing Estimated to be $370,000-$813,000.
402 Market Priced Units- Pricing Estimated to be $705,000-1,150,000.
1-3 bedroom units
13 Story parking gargage
Ample Bike Storage
Possible Affordable Rentals
1,670 Parking Stalls
Approximately 600 Bicycle Parking
7,211 Sqft Commercial Space
50,643 Sqft of Open Space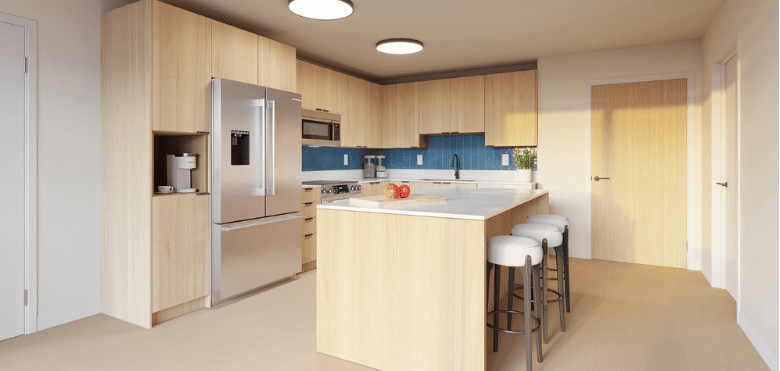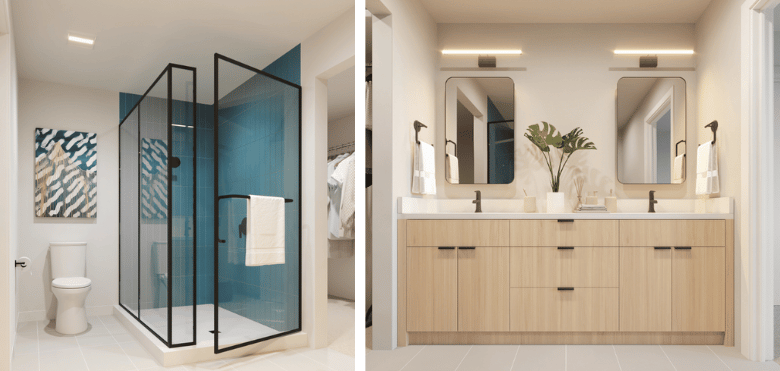 Affordable Units:
(148) 1-Bedroom, 1-Bath Units (538 sq. ft.)
(382) 2-Bedroom Units (744 sq. ft.)
(73) 3-Bedroom, 2-Bath Units (943 sq. ft.)
(603) Total Affordable Units

Market Units:
(63) 1-Bedroom Units (645 sq. ft.)
(253) 2-Bedroom Units (941 sq. ft.)
(86) 3-Bedroom Units (1,096 sq. ft.)
(402) Total Market Units
Check out The Best Poke Spots near by.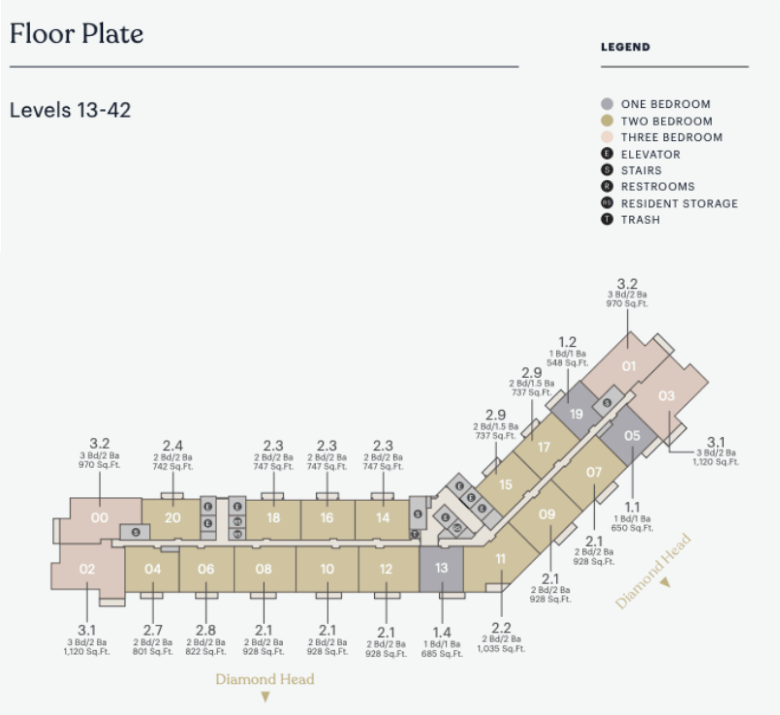 Amenities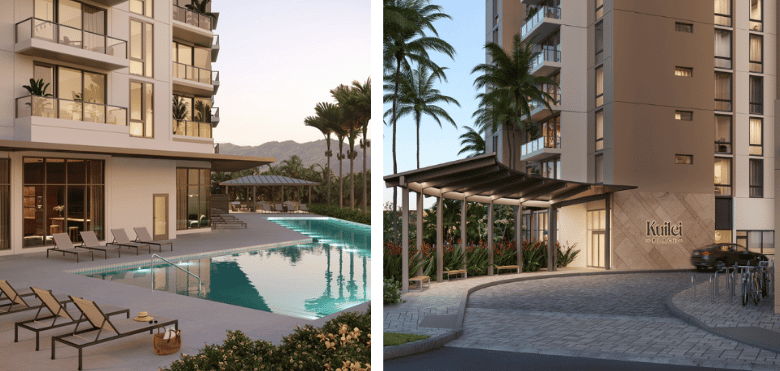 Kuilei Place will not disappoint with the amenities space that features:
Five unique private club rooms
Laundry facility for bulky loads
Two indoor fitness centers
Outdoor fitness lawn
Walking path with fitness stations
Multiple reservable BBQ Cabanas
Resort-style swimming pool with lap lanes
Two playgrounds with lawns
Open grass area
Two dog parks
Level 3 EV fast charging stations
EV car shraring
EV micromobility scooters and bikes
Ample guest parking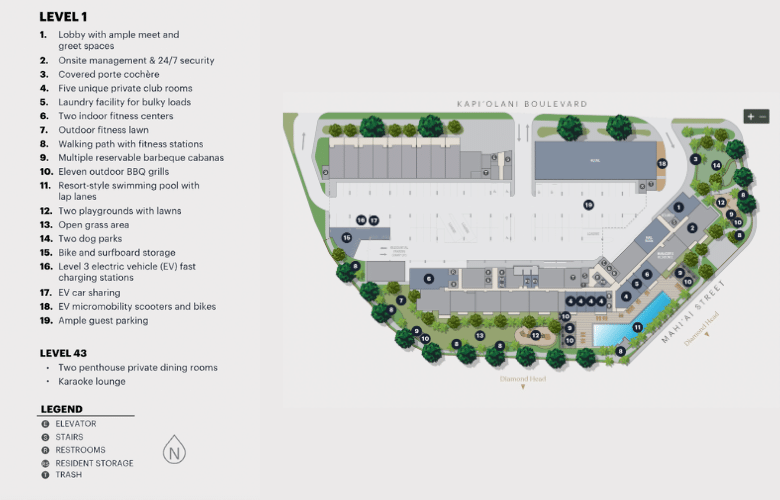 Level 43 Amenities
Two Penthouse Private Dining Rooms
Karaoke Lounge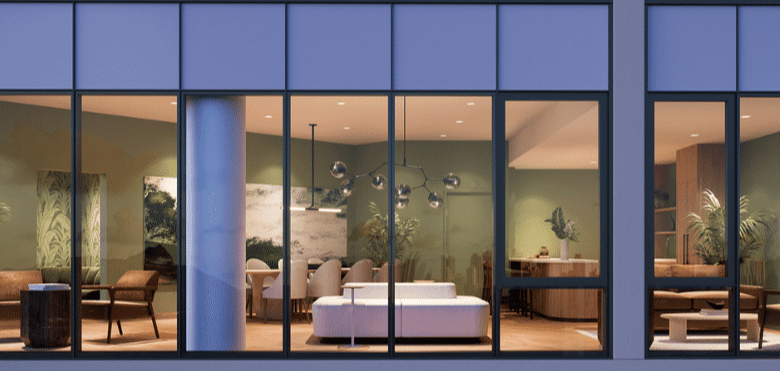 One of the most amazing things of all is the projected HOA fees are $0.68 per sqaure foot. For comparasion The Park on Ke'eaumoku HOA fees are projected to be $0.81per sqaure foot.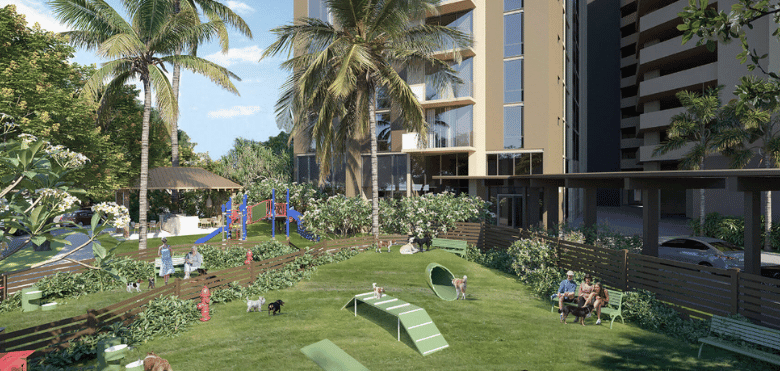 The two dog parks will be a hit for all of our pet lovers at Kuilei Place and will welcome two dogs up to 80 pounds each.
Please contact us to schedule a showing today!
DISCLAIMER: HAWAIIHOMES.IO IS NOT THE OFFICIAL WEBSITE FOR THE KUILEI PLACE CONDO PROJECT. THE PROPOSED PROJECT IS DEVELOPED BY THE KOBYASHI GROUP LLC. THIS WEBSITE WAS DEVELOPED FOR BUYERS INTERESTED IN BUYING A UNIT AT KUILEI PLACE. ALL INFORMATION IS SUBJECT TO CHANGE.
Kuilei Place Interest Form