Keola La'i, Kaka'ako HI Homes & Real Estate
Jump To: Introduction | Neighborhood | Amenities | Features of the Residences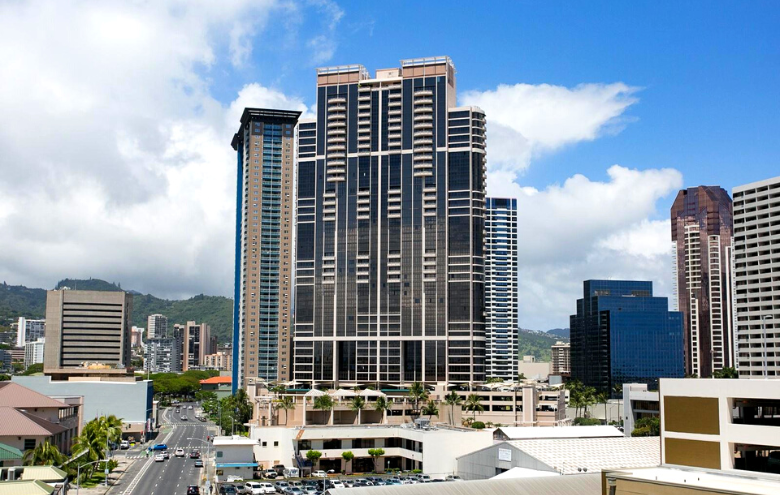 Built in 2008 and developed by Alexander & Baldwin, Inc., Keola La'i is a luxary high-rise condominium housing 352 residential and commercial units over 42 floors. Keola La'i is located in the heart of Kaka'ako, a thriving neighborhoog with lots of upcoming residential complexes, restaurants, and culture. Keola La'i has earned a variety of awards, including GBAC STAR accreditation for their excellent handling of COVID-19 protocols within their community, the Green Business Award for Energy Conservation (2019), and is the first condo association in the State of Hawai'i to earn the IREM Certified Sustainable Property certification by the Institute of Real Estate Management (IREM).
The Neighborhood
Keola La'i is located in an excellent spot in the middle of Kaka'ako, with access to a variety of exercise locations, restaurants, cafés, parks, large shopping spots, and more. Just a 2-minute walk down Keawe Street will bring you to the Down to Earth Organic & Natural grocery store, and another block down is the popular H-Mart (a Korean-American grocery store). Grabbing groceries is extremely simple with these locations just down the road, but if you prefer Whole Foods Market, there is also the largest location in the entire state straight down Queen Street at Ward Village, which is a 15-minute walk or a quick 3-minute drive from your residence.
For pet owners or outdoor exercise enthusiasts, Honolulu Park is located two blocks South of Keola La'i, which also features 2 basketball courts and a kids playground in addition to the large open grassy space.
Families with students will also be happy to hear that President William McKinley High School is less than a 10-minute drive away from Keola La'i, meaning getting students to and from school is quick and simple.
Perhaps most exciting, though, is Keola La'i's proximity to SALT At Our Kaka'ako, an over 80000 square foot complex including boutiques, restaurants, cafés, outdoor seating, and more. This location is an incredibly popular hangout spot for Kaka'ako residents, and some popular places here are Moku Kitchen, Arvo Café, Morning Brew, Redfish Poke Bar, and 9Bar HNL. All of these are just a 7-minute walk from your doorstep.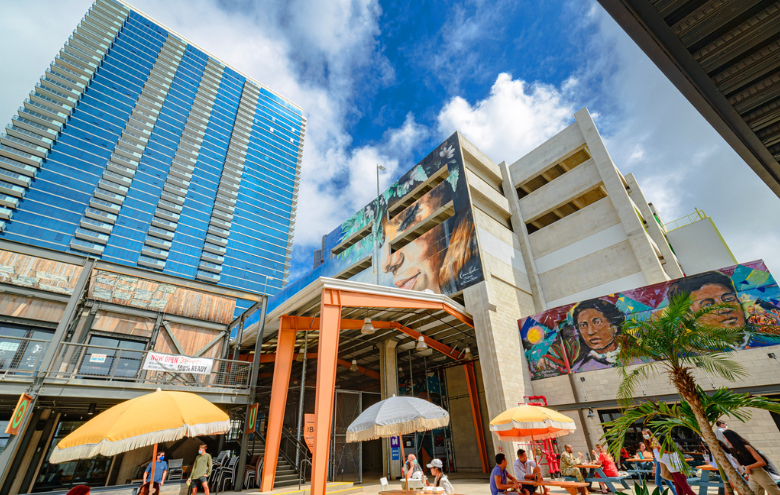 The Amenities
In addition to the great amenities offered around the Kaka'ako neighborhood, Keola La'i also offers resort-like on-site amenities for residents, including:
A stylish swimming pool
A whirlpool spa
A state-of-the-art fitness center
BBQ grills
Picnic areas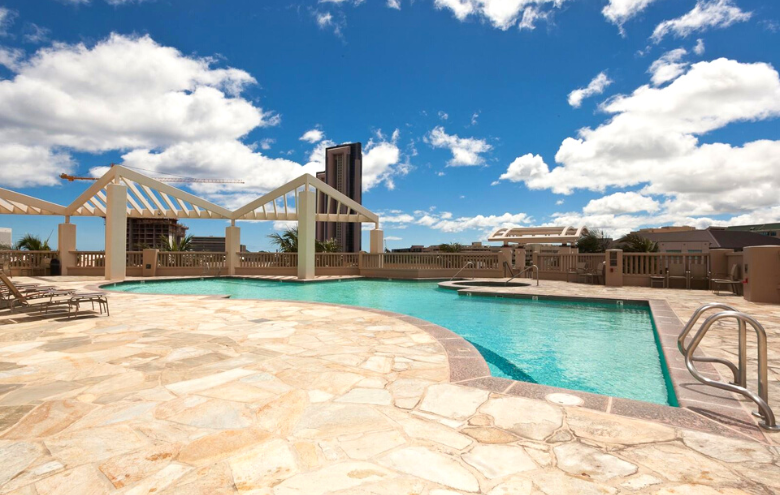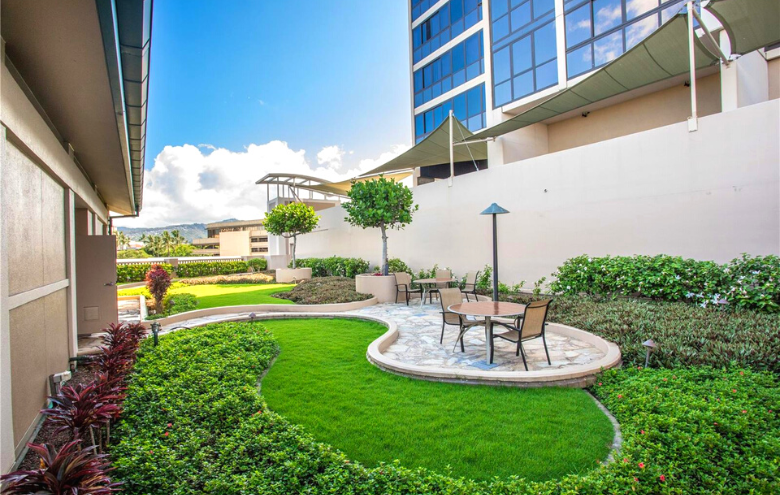 Features of the Residences
Keola La'i offers 70 1-bedroom units, 314 2-bedroom units, 36 "regular" 3-bedroom units, and 2 penthouse 3-bedroom units. All of these units feature spacious and high 8'6" ceilings, except for the units on the 40th floor and above, which feature even higher 9'6" ceiling heights.
70 of the makai-facing 2-bedroom units likewise feature lanais with 56, 86, or 116 square feet of space, and the 3-bedroom units feature lanais with 96 square feet of space.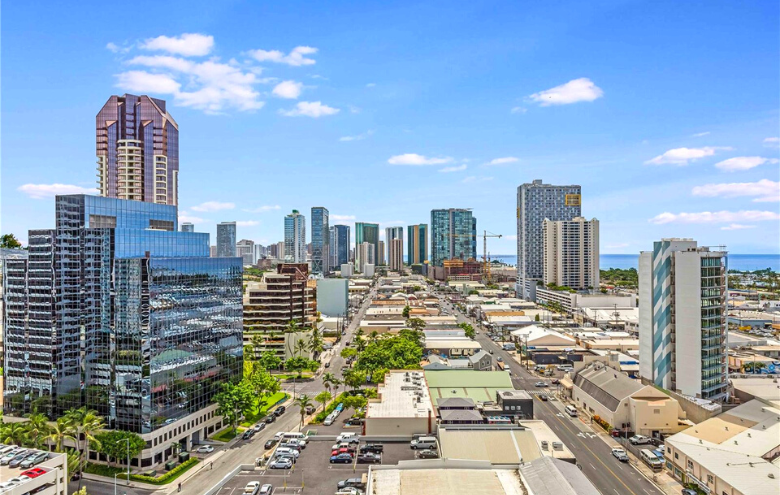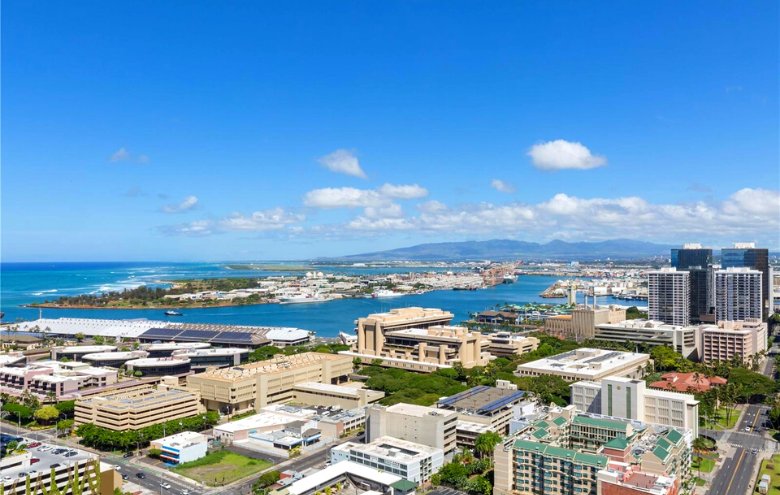 Condos For Sale in Keola La'i, Kaka'ako, HI
March 31, 2023