Ho'opili, Ewa Beach HI Homes & Real Estate
Jump To: Introduction | Neighborhood | Amenities | Features of the Residences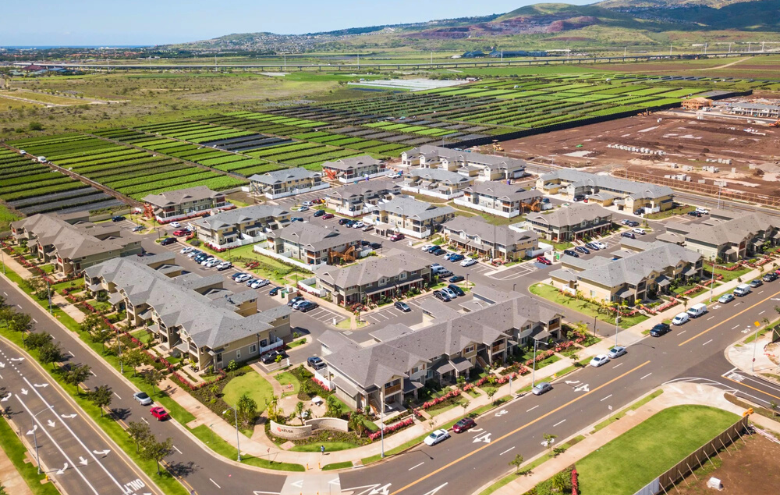 Ho'opili is an upcoming master-planned residential community located in Ewa Beach. This community, as well as the Koa Ridge master-planned community, plans to bring more housing opportunities to West O'ahu residents, as well as more affordable housing options to residents faced with the lack of housing options on the island. The Ho'opili community plans to bring almost 12000 homes to the Ewa Beach/Kapolei area, substantially increasing the amount of availabile residential space for the growing Ewa Beach and Kapolei communities.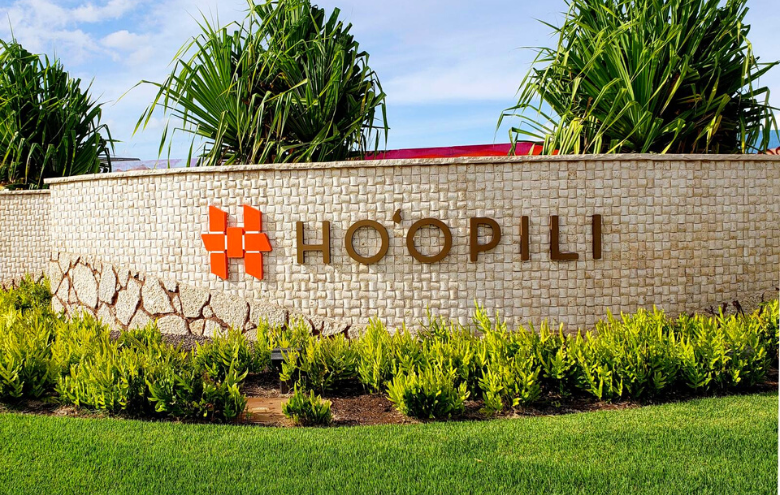 The Neighborhood
Located at the border between Ewa Beach and Kapolei, Ho'opili is situated in an excellent area with many great amenities in the surrounding neighborhoods. For golf lovers, Ho'opili is surrounded by golf courses, with the West Loch Golf Course 12 minutes East, the Ewa Villages Golf Course 8 minutes South, the Kapolei Golf Club 5 minutes Southwest, and even more courses further South.
With quick access to Queen Liliuokalani Freeway, Farrington Highway, and Kualakai Parkway, Ho'opili residents can easily travel from one area to another in a very short amount of time. The large Ka Makana Ali'i shopping center is just a 7-minute drive South, offering hundreds of stores from large chains like American Eagle, H&M, Old Navy, and Sephora to restaurants, phone carrier locations, grocery stores, and even medical/urgent care centers like the Hawai'i Pacific Health Straub Medical Center. Of course, Ho'opili residents also have access to the Queen's Medical Center's West O'ahu location just 11 minutes East.
Making larger shopping purchases is easier as well, given that a Costco, Walmart, Target, Home Depot, Ross, and Safeway are all within a 9-minute drive of the Ho'opili community through Queen Liliuokalani Freeway.
Located in the area are a variety of schools for families with students as well, such as Holomua Elementary School, Ewa Elementary School, and more even further South. Likewise, across Kualakai Parkway are the University of Hawai'i's West O'ahu branch and Hawai'i Tokai International College.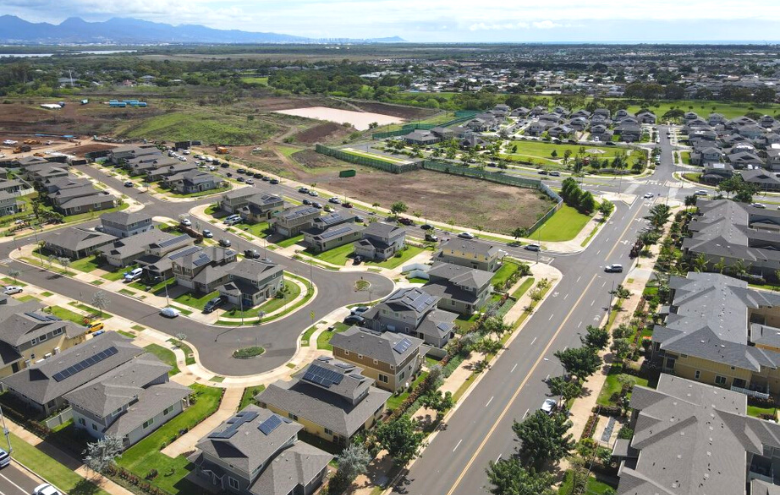 The Amenities
The Ho'opili community plans to offer a variety of incredible within-neighborhood amenities for its residents, including 7 recreation centers with pools, playgounds, open grassy recreation areas, biking and walking paths, a community garden, and even new schools, grocery stores, restaurants, and many types of commercial space.
Already located within or nearby Ho'opili is Konane Park & Pavillion, which offers a children's playground, a large grass area, and a pavilion. There is also Bark & Ride, which is a dog park and a tot lot in one area, with plenty of open space for both children and pets to exercise and play.
Located at the corner of Iwikuamo'o Street and Honouliuli Street is the Soho Community Center, which features a large pool, a KUAPO party room, a HANA meeting room, and a lawn area.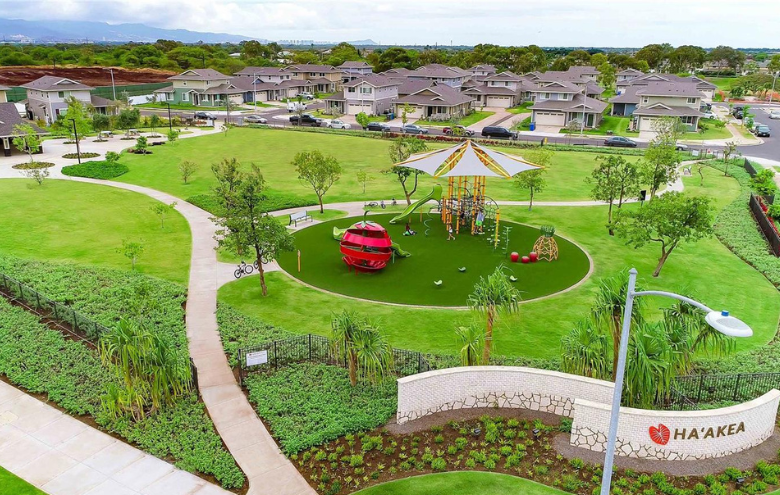 Features of the Residences
Ho'opili likewise plans to offer a variety of options for propective buyers, including small to large townhome options, lofts, entry-level single family homes, Ho'opili ADUs (Accessory Dwelling Units), and mixed-use FLEX homes with a business operation ground level and residential living above.
In terms of sizes, Ho'opili lots are a minimum of 3500 square feet with the majority in the low 4000 square foot range.
These residences can be expected to be contemporary with gorgeous and luxurious finishings, with features including:
Split air conditioning
Dark cherry cabinetry
Soft-close drawers and cabinets
Vinyl planing in living rooms
Walk-in closets in primary bedrooms
Dual sinks in primary bathrooms
Tankless gas water heaters
Smart home features
Stainless steel appliance options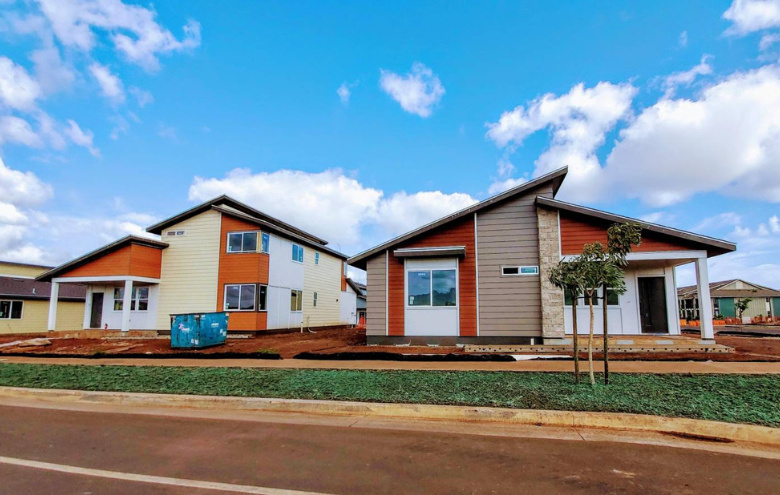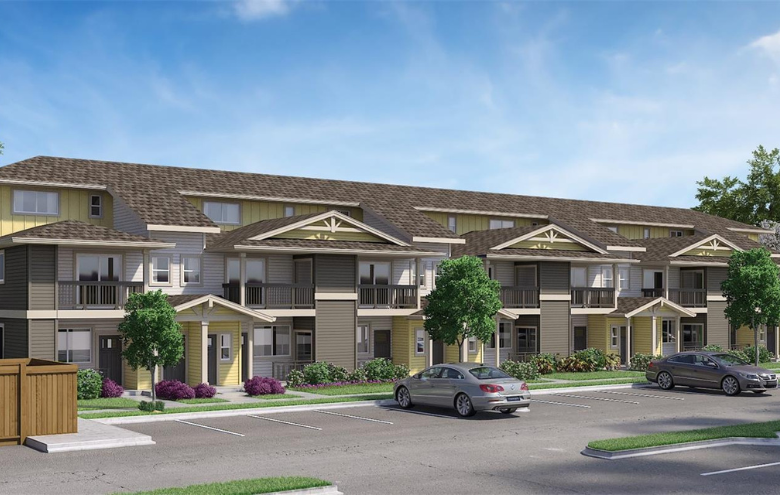 Condos For Sale in Ho'opili, Ewa Beach, HI
March 31, 2023