Contact Jordan T. Kam & Tamlyn Toyama-Kam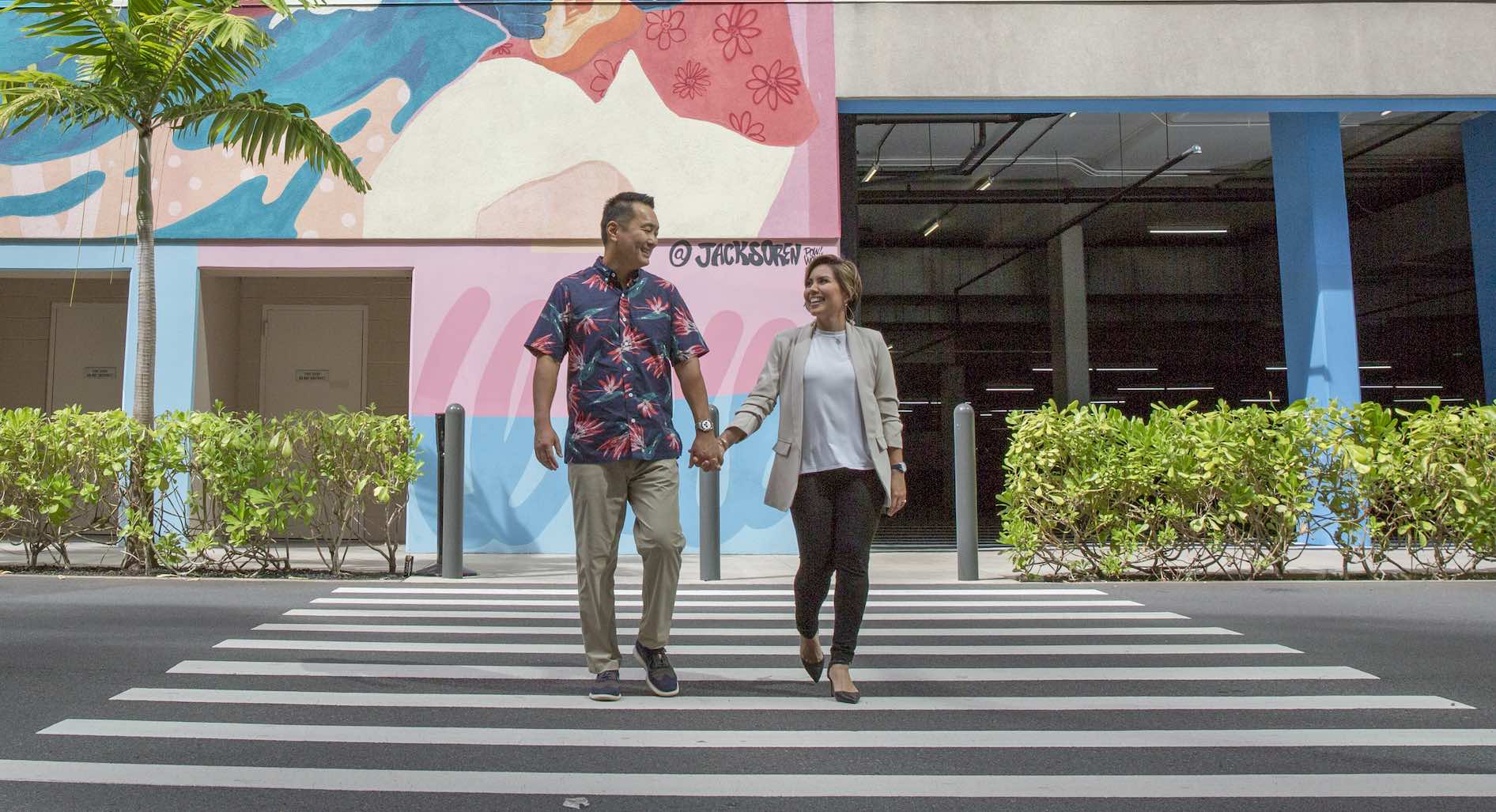 About Jordan:
Communication is key when providing the best possible service to clients. As a full time Realtor Associate, Jordan Kam is committed to always keeping an open line of communication with all of his clients. When assisting with any home sale, Jordan explores all options to ensure his clients are able to make informed decisions. Jordan possesses strong analysis skills and always looks for the "win-win" situation in business.
Jordan was born in Honolulu, Hawaii and grew up in central Oahu. He graduated from the University of Hawaii in 2004 with a Bachelors degree in Marketing. Just out of college, Jordan worked as a personal assistant for a principal broker of a local real estate company. Through that experience, Jordan decided to turn real estate into a full time career. Jordan earned his real estate license in 2005.
Jordan is a full time real estate associate with Coldwell Banker Pacific Properties' Honolulu office. Jordan recently completed the Graduate realtor Institute (GRI) course requirements and is a team member of Coldwell Banker's Previews International Luxury home marketing program. He effectively utilizes his knowledge and all of the tools and resources available to him to provide an exceptional real estate experience to each of his clients.
About Tamlyn:
Tamlyn Toyama-Kam develops customized road maps for her clients to help them achieve their real estate goals. She listens to the needs of her clients and navigates the steps throughout their real estate journey. Tamlyn has been a real estate professional since 2010 and from her very first day, knew this is her calling. She loves the challenge of matching up the right people with the perfect property and putting the deal together, while helping individuals fulfill their dream. It's like fitting the pieces of a puzzle to create the perfect picture. There's nothing more rewarding than earning the trust and respect of her clients and helping them build wealth through real estate.
Tamlyn began her career with Locations LLC, and is proud to be affiliated with Coldwell Banker Realty, Hawaii's leading residential real estate brokerage. She has been recognized with numerous awards for her accomplishments in sales and customer service. In 2020 Tamlyn achieved Coldwell Banker Realty's International President's Circle, awarded to the top 5% of more than 90,000 sales associates throughout the United States, Canada and Mexico.
Tamlyn's strong work ethic, client-focused approach, and willingness to go the extra mile is her formula for success. Most of her business is referral based and she enjoys the opportunity to serve friends and family members from her past clients.
Born and raised in Moanalua, Oahu, Tamlyn utilizes her local market knowledge to benefit her clients. She relishes quality time with her family and traveling to Japan and Disneyland. Tamlyn is a devoted member of Pearlside Church and enjoys giving back to her community.
Tamlyn takes the time to discover her clients wants and needs as their "Trusted Home Advisor." With the majority of her business referral based she is focused on exceeding her client's expectations with her strong work ethic and client focused approach. Your Agent is an extension of you; Tamlyn is continually working to keep her ties within the real estate community strong which is a direct benefit to her all her clients. Her superior people skills, negotiation style and determination to empower her clients with exceptional service set her apart from the rest!
She is a proud wife & mother of two, member of Business Networking International (BNI) and attends Pearlside Church.
Cell:
808-351-0876

Email:
info@hawaiihomes.io

Office:
Coldwell Banker Realty
1585 Kapiolani Blvd., Suite 1010
Honolulu HI 96814
Have a Question or Want a Free Market Report?
Please fill out the form below and we'll get back to you as quickly as we can!