Block D & E- Two New Kakaako Ward Village Towers, not called The Launiu or Mahana
Posted by Jordan T. Kam on Thursday, June 15, 2023 at 11:45 AM
By Jordan T. Kam / June 15, 2023
Comment

If there's one thing that is constant in life its change. Arguably the one neighborhood that has been constantly changing is Kakaako. Howard Hughes has been developing their 60 acres in Ward Village for nearly a decade from their initial launch of their first project Waiea.
Set to be constructed in separate phases, two new structures would include 390 residential units and 20,000 square feet of commercial ground floor. Most of the projects developed will normally be around 500 units per building. So these two towers will be extremely exclusive and almost certainly innovative in its design.
Ward Village has a long and interesting past that goes back to the early 1800s. It used to be a thriving fishing town called Kakaako. In the early 1900s, it changed into a busy industrial area. But in the last few decades, there has been an amazing change. Today, Ward Village stands as a symbol of how far-sighted the Howard Hughes Corporation was when it started a revitalization project to create a mix of living, shopping, and cultural places that work well together. Innovative building, well-thought-out public spaces, and a commitment to sustainability make the community a great place to live and visit for people who want to live in a city that is both lively and environmentally friendly.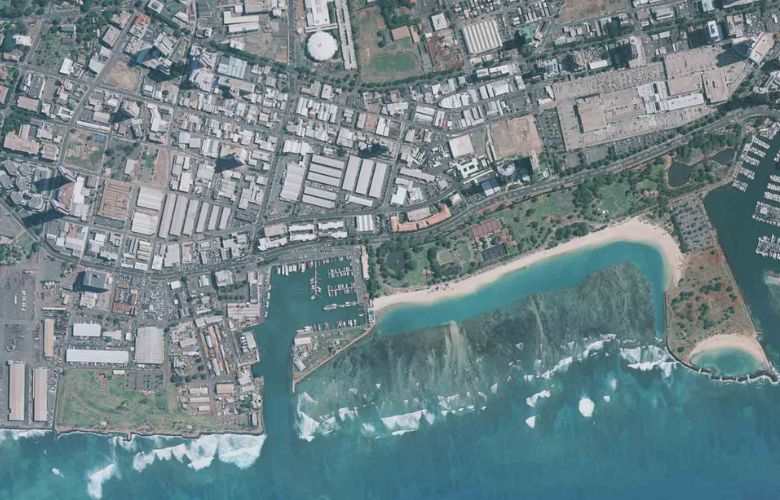 Ward Village has a great mix of places to live, work, and play. This makes it a truly welcoming and livable area. Explore its tree-lined streets and you'll find a lot of high-end shops, trendy restaurants, and art galleries that show the best work by local and foreign artists. Community events like the weekly farmers market and art festivals bring people together and make it feel like everyone is a part of the same group. Ward Village has a lot of outdoor activities because it is close to world-famous beaches, beautiful parks, and cultural sites. This means that there is always something fun to do outside.
Three new Ward Village condo project locations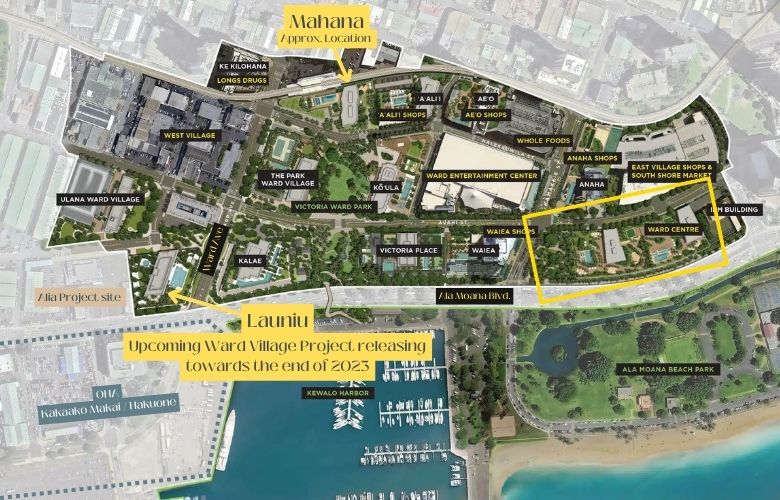 In the end, the location of Ward Village is the right setting for a fascinating urban experience. It has a long and interesting past, a journey that has changed over time, and many different things to do. Ward Village has a variety of things to do, from walking along the water to eating delicious food to learning about art and culture. All of these things will leave you feeling inspired and enchanted.
For all the latest information relating to Kakaako developments please contact us below!
Check out these blogs for Kakaako:
The Top Restaurants in Kaka'ako That You Need To Try
More Information about Kakaako
Stay informed of all new Kakaako Developments