The Top Things To Do In Mililani Town
Posted by Jordan T. Kam on Saturday, October 8, 2022 at 3:10 PM
By Jordan T. Kam / October 8, 2022
Comment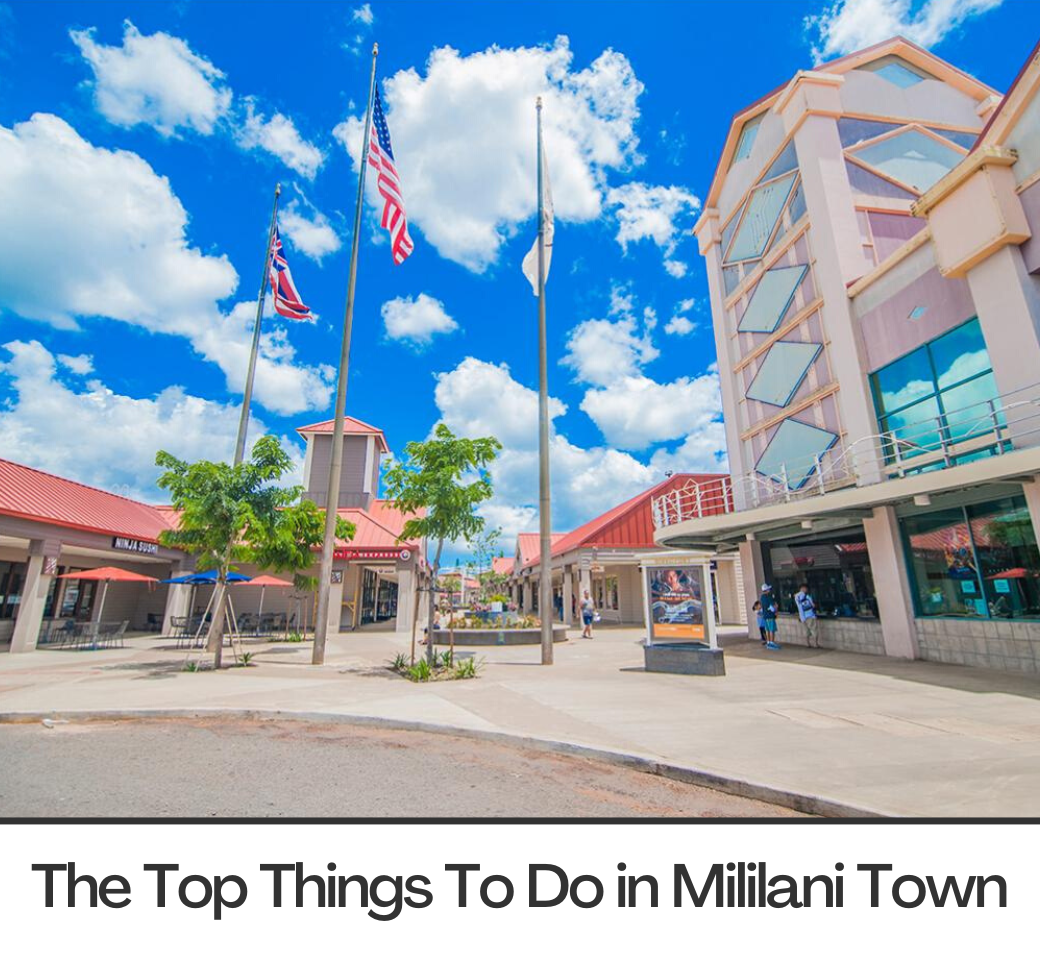 Town Center of Mililani Via M&J Wilkow
Located West of Interstate H-2 in Mililani, Mililani Town is a large residential neighborhood with large, open views of the sky and the mountains in the distance. However, Mililani Town is also full of great activities and neighborhood amenities, which residents and visitors can utilize at any time they choose. From grocery and retail stores to a movie theater, several parks and recreation centers, as well as a variety of restaurants, Mililani Town has a wide variety of offerings for those who want to spend time outside the house.
Below you will find a list of the top things to do in Mililani Town, and feel free to leave a comment if you think we missed any great spots!
Located at 95-176 Kuahelani Avenue, the Mililani Golf Club is one of the top Mililani attractions according to the Trip Advisor Review. Compared to other golfing locations around O'ahu, the Mililani Golf Club is surrounded by the Waianae Mountains and the Ko'olau Mountains, which aids in giving a more secluded and quiet golfing experience.
This golf club features a driving range, a chipping green, and two putting greens, all surrounded by beautifully landscaped Norfolk Pines, Eucalyptus trees, African Tulip trees, and Hawaiian foliage.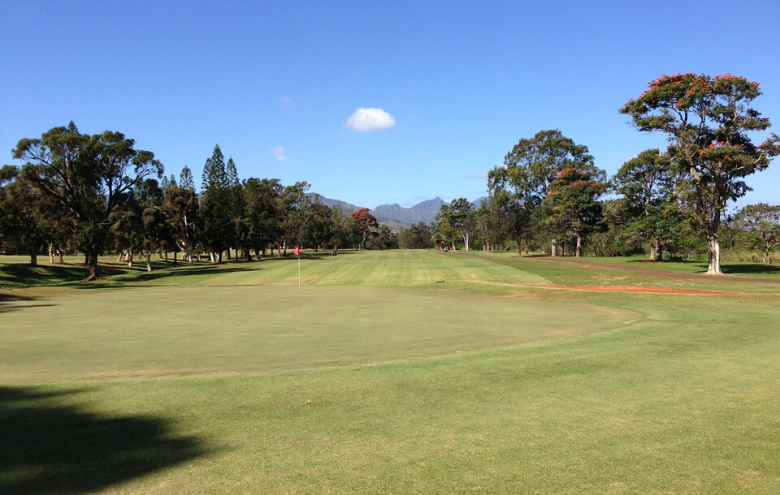 Via Great Eats Hawai'i
The Town Center of Mililani is a shopping center located between Maka'imo'imo Street, Meheula Parkway, and Lanikuhana Avenue. This center hosts the majority of Mililani Town's major shopping spots, including Walmart, City Mill, Times Supermarket, Longs Drugs, and PetSmart. The Town Center also features Consolidated Theatres, which is an incredibly popular spot for catching the latest box office releases.
In addition to these locations, the Town Center of Mililani also has a variety of commercial and restaurant spaces, including Assaggio, AT&T, Baskin Robbins, California Pizza Kitchen, Five Guys, Jamba Juice, Mililani BBQ, Raising Cane's, as well as several medical offices and small bank branches.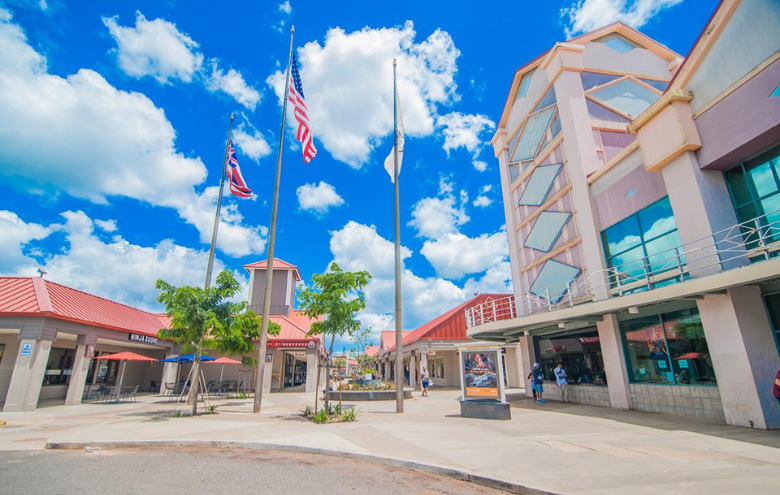 Via M&J Wilkow
Houseplant care has always been a popular hobby but has grown even more so in recent years, and having a dedicated place to buy all your plant-related goods and even meet other people who love plants can be a great benefit!
Mari's Gardens, a plant and gardening nursery located at 94-415 Makapipipi Street, places an emphasis on educating people about food safety and sustainability through aquaponics and hydroponics. Mari's Gardens also sells edible crops, vegetables, fruits, and even fish- all of which are locally and sustainably sourced!
On top of this, Mari's Gardens also hosts farm tours, farm-to-table dinners, workshops, and more. Be sure to check out their website to see when their next event is taking place!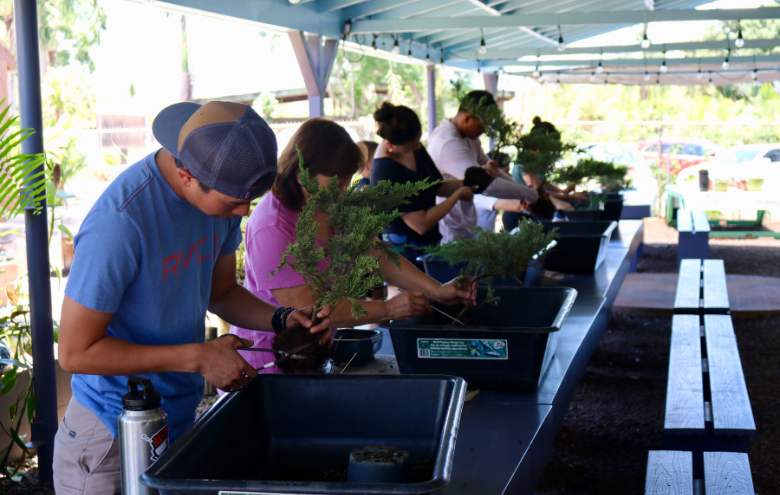 Via Mari's Gardens
Yes, there are not only 1 but 2 shopping centers in Mililani Town! The Mililani Shopping Center is located in the Northern portion of the neighborhood at 95-221 Kipapa Drive, and it hosts various restaurants, more medical offices, Ross Dress For Less, Foodland Farms, Starbucks Coffee, 24-Hour Fitness, and more.
This shopping center also hosts different events which can be found here, such as the Mahiku Farmers Market which takes place every Friday afternoon from 3-7 PM.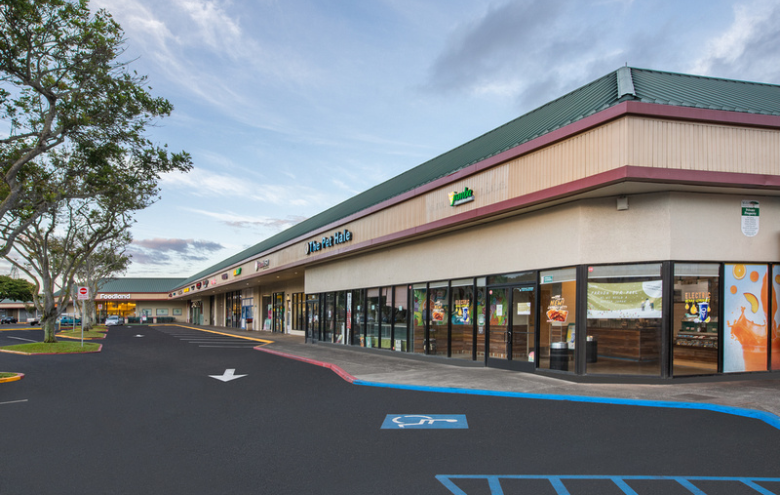 Via the Mililani Shopping Center
For members of the Mililani Town Association, there is an abundance of activities and special events spread across several recreation centers within Mililani Town. These activities include aquatics, senior- and keiki-specific activities, sports and games, martial arts, mind and body exercises, music, fitness, and dance.
As for special events, these change regularly and range from craft and gift events to pickleball and tennis lessons. You can check out these special events here.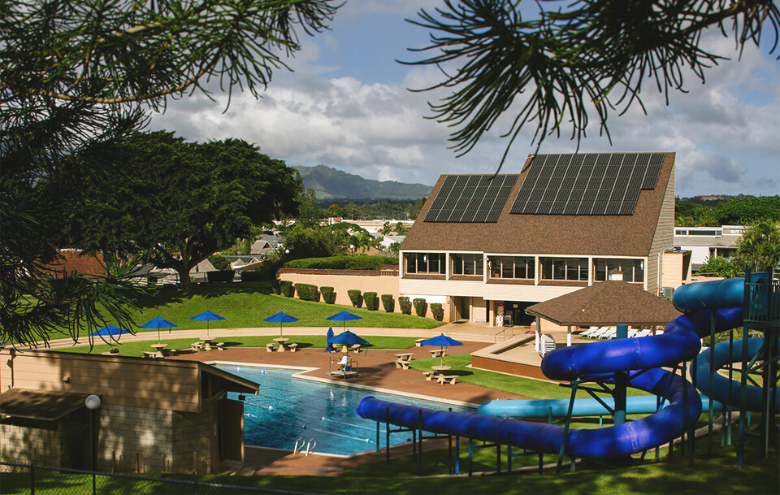 Via the Mililani Town Association
Neighborhood Parks
One of the great aspects of Mililani Town is the abundance of neighborhood parks, with different parks stationed all throughout the community. Large parks like Melemanu Neighborhood Park, Maka'unulau Community Park, and Mililani District Park are great spaces to play with pets, play sports with friends and family, host picnics and small get-togethers, or just enjoy the Hawaiian sun. There are, however, many smaller parks that may provide a more quiet environment.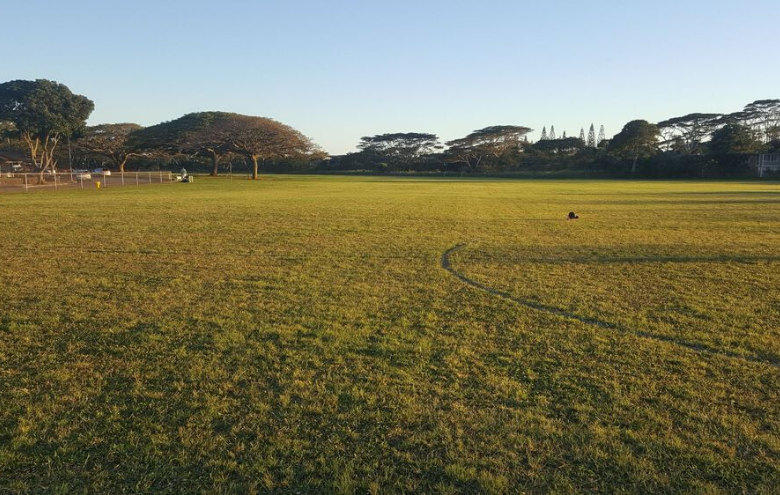 Maka'unulau Community Park Via Yelp