The Top Places to Stay in Hawai'i (Four Seasons Resorts Edition)
Posted by Jordan T. Kam on Wednesday, October 5, 2022 at 1:04 PM
By Jordan T. Kam / October 5, 2022
Comment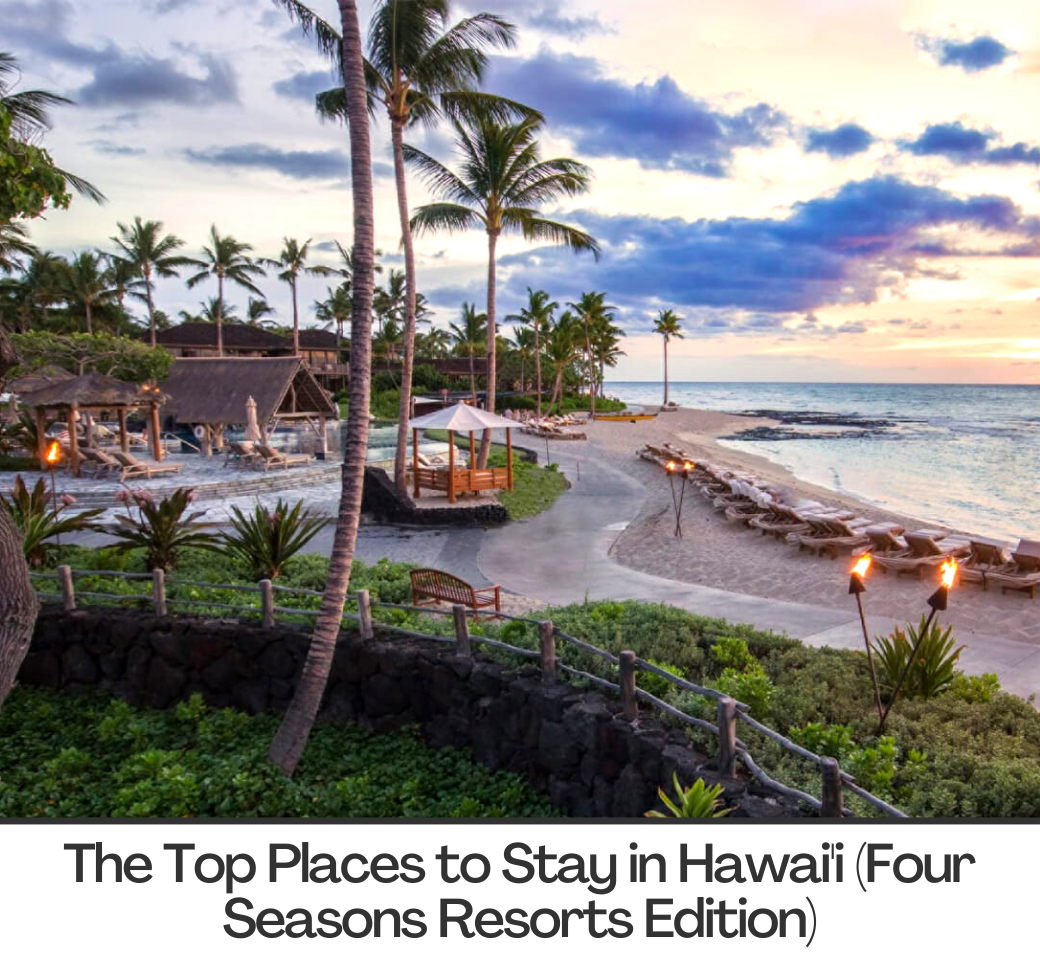 Via the Four Seasons Hotels Limited
Regardless of which Hawaiian island you are traveling to, the Four Seasons Resorts are very popular options for those who want a gorgeous and luxurious vacation experience. From breathtaking ocean views and excellent customer service to great in-room and on-site amenities plus beautiful design and landscaping, the Four Seasons is the pinnacle of high-class and stunning vacationing. Luckily for those who wish to travel to the Hawaiian islands, there are 5 Four Seasons Resorts stationed across 4 of the islands; 1 on Hawai'i (the Big Island), 1 on Maui, 2 on Lana'i, and 1 on O'ahu. However, the location and offerings of these Four Seasons locations differ from island to island, which is why we have compiled this guide to the Four Seasons of each Hawaiian Island. Keep reading to learn about the differences between these resorts, as well as which one may be the right pick for you!
If you are looking to book a stay at any of these locations, be sure to check out our friend Marissa Grad at @travelhappier on Instagram, or visit her website at travelhappier.com! She will be able to help book you with a luxury resort package, as well as luxury river and ocean cruises, luxury guided small group and private tours, and more.
Lana'i has 2 Four Seasons Resorts, one of which is situated alongside the ocean and one of which is located at the center of the island. Arguably the most unique of the Hawaiian Four Seasons locations is the Sensei Lana'i resort, which is located in Lana'i City at the center of Lana'i. Often considered a wellness-retreat-style resort, Sensei Lana'i is surrounded by nature and is an adult-only location, with calming and relaxation-oriented amenities such as a spa, a salon, a private garden oasis, yoga rooms, jacuzzis, and pools. Though this resort does not have direct on-site access to a golf course or a beach, a free shuttle is offered to visitors that will take them 9 miles South to the sister Four Seasons location along the ocean, which has access to both of these amenities.
However, there are still various activities within arms reach of those staying at Sensei Lana'i, such as the Lana'i Adventure Park, the Lana'i Archery and Shooting Range, or a cultural excursion to learn about Lana'i's cultural history.
Sensei Lana'i is currently running a special for airfare, so now is a great time to enjoy a relaxing stay here!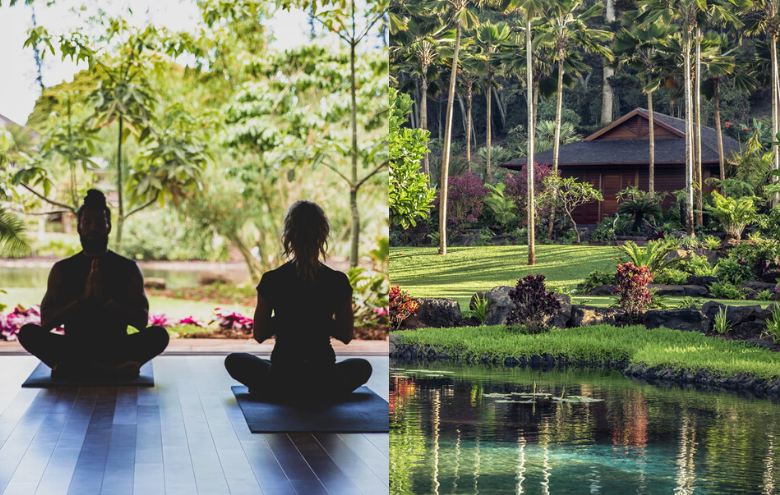 Via the Four Seasons Hotels Limited
This Lana'i Four Seasons resort is the oceanside location in Lana'i City, which also is located next to Hulopo'e Beach Park, the Manele Golf Course, and various natural landmarks like Shark's Bay, tide pools, and the Pu'Upehe Islet Seabird Sanctuary. This Four Seasons resort is the most isolated of all the Hawaiian Four Seasons resorts, with miles of empty dry land surrounding the property.
The Four Seasons Resort Lana'i offers different pools (including an adults-only pool) as well as various kid-friendly activities and amenities such as lizard hunting and arts and crafts. This resort also features a large golf course with a clubhouse and restaurant, the American Malibu Farm Restaurant & Bar, and even a Nobu location near the Manele Small Boat Harbor.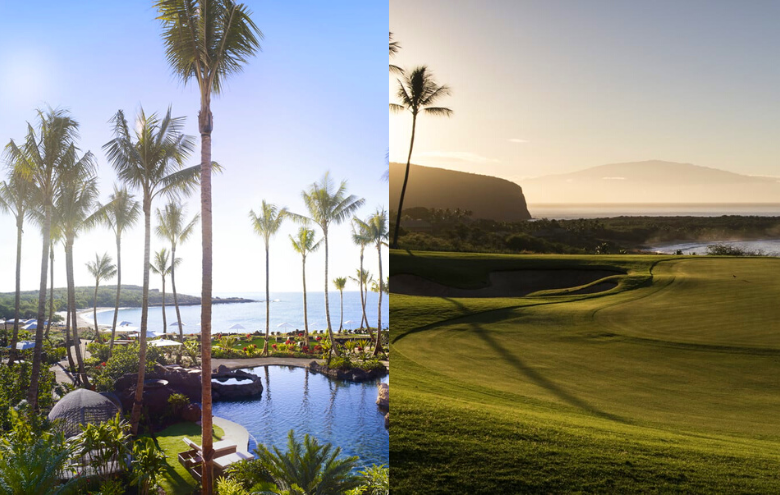 Via the Four Seasons Hotels Limited
Located in Kailua-Kona on the Big Island, The Four Seasons Resort Hualalai sits a few hundred feet from the ocean. This resort lines the ocean with amenities such as a long beach, the American restaurant Residents' Beach House, the Palm Grove Tranquility Pool, the Beach Tree Whirlpool, the Sea Shell Pool, Kings Pond, a sprawling golf course, tennis courts, and more. A popular and relaxing activity at this Four Seasons location is the Hualalai Spa, which offers unique Polynesian Niu (or coconut) scrubs as well as a Sun Relief Ti Leaf Wrap.
This Four Seasons also offers a cultural education experience at the Ka'upulehu Cultural Center, which provides an interactive experience for families that allows visitors to better understand Hawaiian culture through stories, dancing, and crafts.
Though this location is not within walking distance of anything other than the Four Seasons properties, the incredible amenities and picturesque views of the ocean and sunsets make this resort a pretty difficult option to beat when traveling to the Big Island.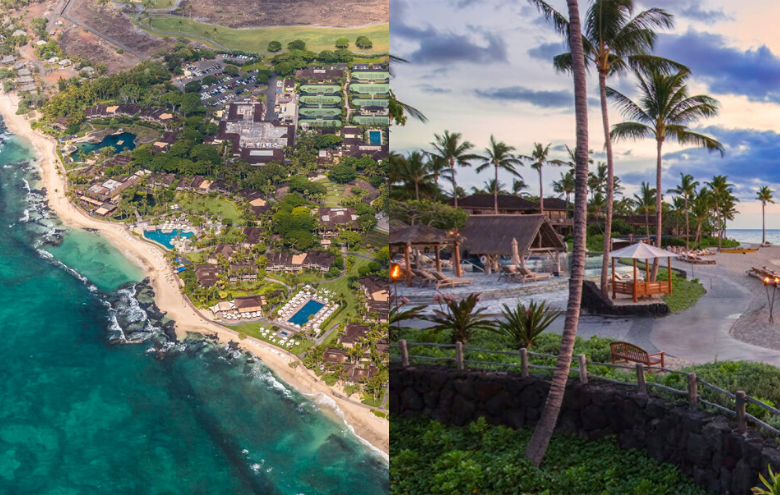 Via the Four Seasons Hotels Limited
Located in Kihei on the Hawaiian island of Maui, the Four Seasons Resort Maui at Wailea is situated right alongside the ocean. This location sports on-site amenities like a serenity pool, two kid-friendly pools (one of which has a fountain), the Beachwalk Café, the Italian restaurant Ferraro's Bar e Ristorante, and Wailea Beach just a couple of hundred feet from the residences. These recently renovated (in 2016) residences also feature gorgeous views of the Pacific Ocean and the Haleakala volcano peak.
The Four Seasons Resort Mauri at Wailea is also situated within the Wailea resort community and is surrounded by other resort locations. As a result, this area feels less secluded than the Hualalai Four Seasons location. These resorts also share access to the large Wailea Blue Golf Course as well as The Shops at Wailea, a large outdoor shopping center.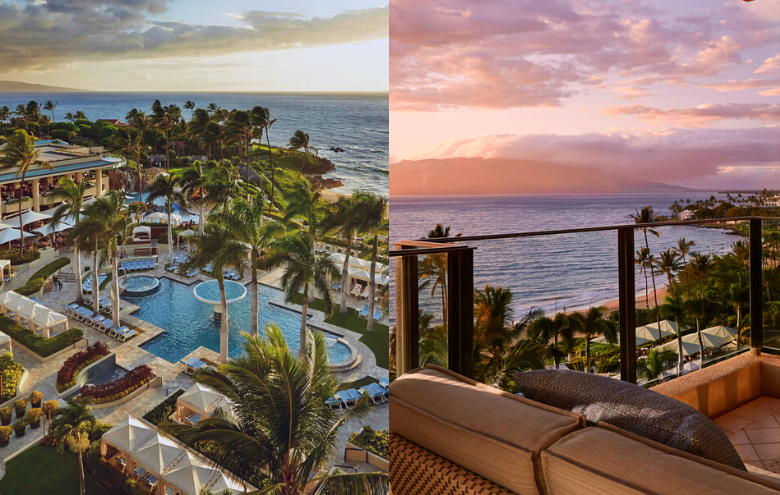 Via the Four Seasons Hotels Limited
Located on the most populated of the Hawaiian islands, the Four Seasons Resort O'ahu at Ko Olina is situated in Kapolei, O'ahu, right alongside the Pacific Ocean. This popular resort features on-site restaurants like Mina's Fish House and Noe, a man-made crescent-shaped beach with a private lagoon, pools, and the Naupaka Spa & Wellness Centre. This resort is also within walking distance of the Ko Olina Golf Club and the Ko Olina Center, which features a variety of stores.
Ko Olina is a heavy resort and residential area, with different resorts along the coastline and residential neighborhoods a bit further inland. Guests of the Four Seasons Resort O'ahu at Ko Olina do, however, have access to more stores and activities than the other Hawaiian Four Seasons locations thanks to their proximity to Farrington Highway, which can easily take you to nearby movie theaters, Costco, Walmart, Target, Ross, Foodland, and more. Guests can even take this highway all the way to the tourist-heavy downtown Honolulu and Waikiki areas, where there are endless activities, restaurants, and sightseeing locations. For this reason, this Four Seasons location is the best pick for those who wish to experience a lot of outside-resort activities.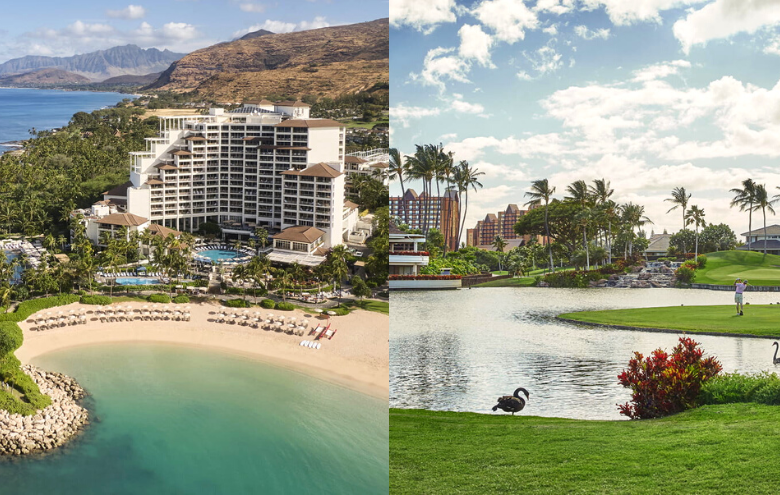 Via the Four Seasons Hotels Limited