The Top Family Activities in (or Near) Mililani Mauka
Posted by Jordan T. Kam on Saturday, October 15, 2022 at 10:30 AM
By Jordan T. Kam / October 15, 2022
Comment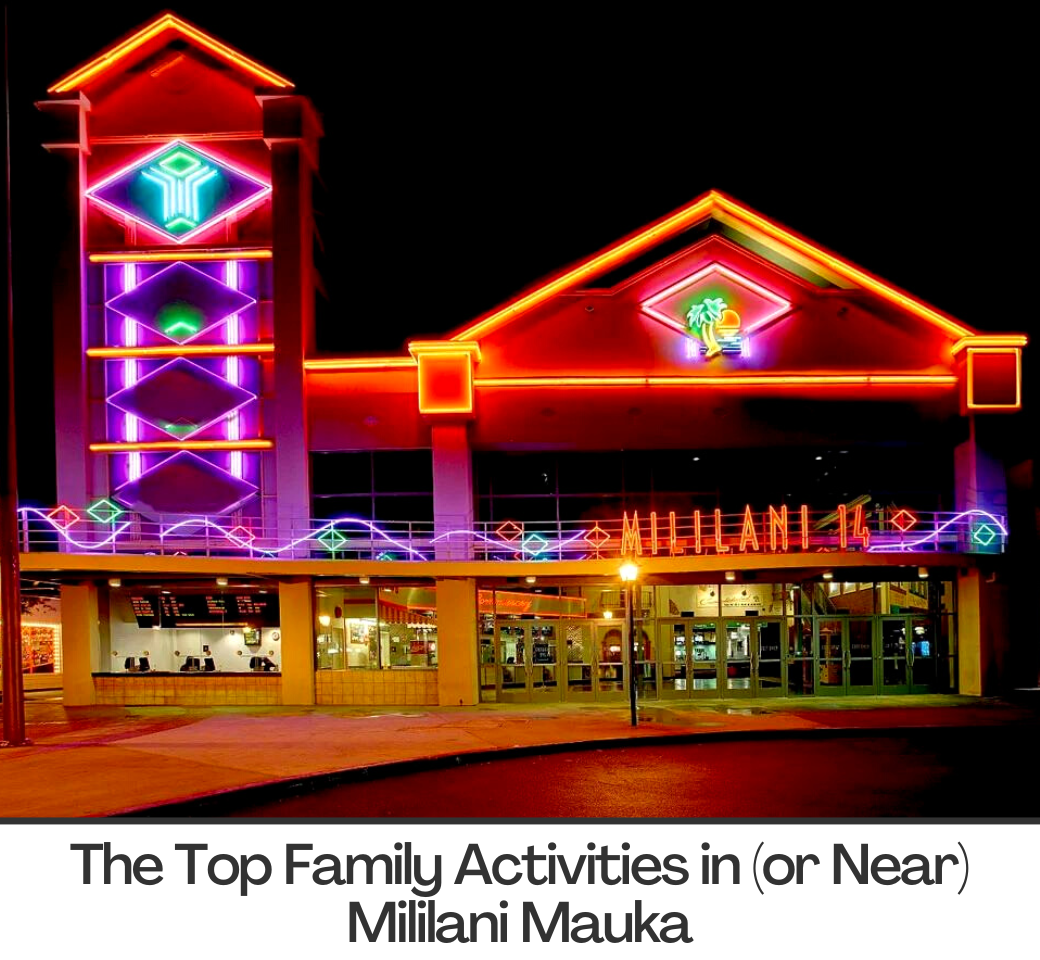 Consolidated Mililani with TITAN LUXE
The neighborhood of Mililani Mauka is a largely residential area with plentiful parks and townhomes. As a result, this is a popular neighborhood for families given the quick and safe access to in-neighborhood schools as well as fast access to the highway for out-of-town shopping necessities. However, one thing that Mililani Mauka families may notice is a lack of in-neighborhood family activities, given the majority of the area is populated by residential buildings, schools, and community parks.
To help you get a better sense of what is offered in and (mostly) around the Mililani Mauka neighborhood, we've put together a list of the top family activities in or near Mililani Mauka. If you think we've missed anything, feel free to leave a comment to let us know what your favorite family activity in the area is!
Fun Factory
This first entry on our list is the Fun Factory, which is located in Mililani Mauka's next-door sibling neighborhood, Mililani Town, within the Town Center of Mililani. This family-friendly game center is filled with countless arcade games, solo games, collaboration games, and more. Through a ticket system of winning games, families can use tickets to choose from hundreds of different prizes, such as costumes, plushies, toys, and tech.
The Fun Factory also hosts parties of 10 people or more for 90 minutes of unlimited video game play and unlimited kiddie rides, as well as access to 20 ticket or merchandise games. You can learn more about reserving a party slot here.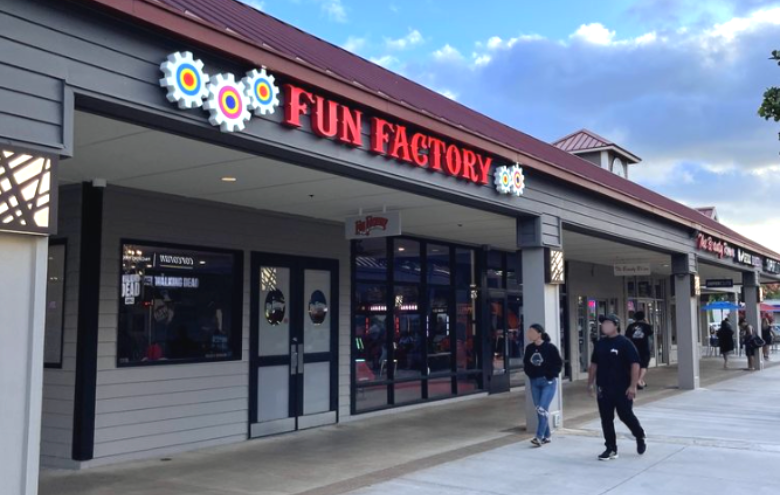 Deb B. on Yelp
Mililani Recreation Centers
The Mililani Recreation Centers are operated by the Mililani Town Association, and there are 7 recreation centers spread across Mililani Mauka and Mililani Town. 3 of these 7 recreation centers are located in Mililani Mauka, which means Mililani Mauka families have direct access to great amenities including swimming, sports, martial arts, music, fitness, dance, and mindfulness activities.
These recreation centers also host a variety of regular events including movie nights and different community events. To stay updated with the latest community events being hosted by the Mililani Town Association, you can check out their website here.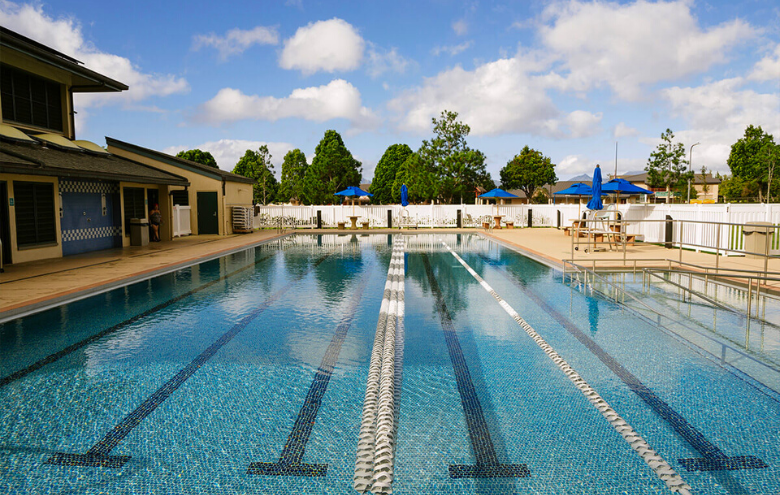 Mililani Town Association
Consolidated Theatres Mililani
Also located in Mililani Town within the Town Center of Mililani, the Consolidated Theatres Mililani branch is a popular spot to hang out to catch the latest box office releases. All of the auditoriums feature luxury plush leather recliners with reserved seating, making watching a movie with your family incredibly comfortable. Though this is not technically in Mililani Mauka, you'll find that this family experience is well worth the short travel time.
To complete your experience, Consolidated Mililani also offers a large menu curated by former Food Network chef Santos Loo, which features a variety of dishes from hot dogs to fries, nachos, sandwiches, burgers, flatbreads, loco moco, and even waffles with fruit. You can view the full menu of items offered at this Consolidated Theatres location here.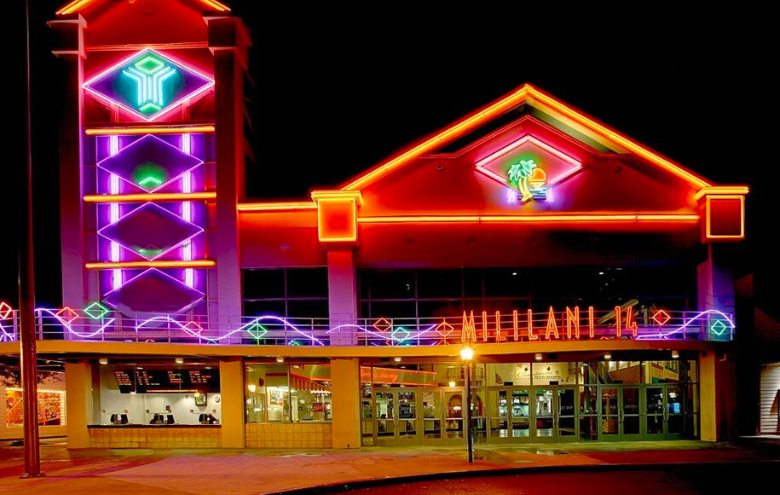 Consolidated Mililani with TITAN LUXE
Mililani Golf Club
The final location outside of Mililani Mauka is the Mililani Golf Club in Mililani Town, which is a large golf course surrounded by dense greenery and mountains in the distance. This golf course can provide great practice for young golfers, with various amenities like a driving range and practice facility.
Likewise, after a day of golfing with your family, you can stop at the Clubhouse Mililani, which is open ever day and serves breakfast, lunch, and dinner with both dine-in and take-out options available.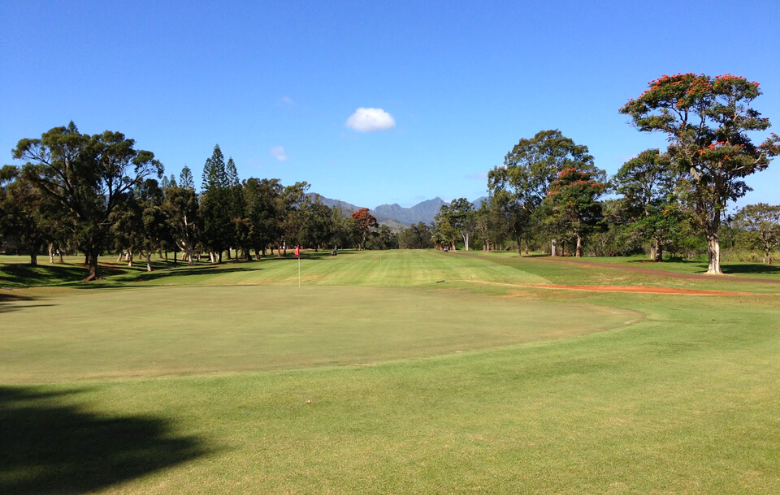 Great Eats Hawai'i
Neighborhood Parks
When in doubt, spending time at the large and abundant neighborhood parks stationed around the Mililani area is a great option for picnics, playing sports with children, or just spending time with family. Some of these parks include Mililani Mauka Community Park, Mililani Mauka District Park, Mililani Ravine Park, and Ku'ulako Park. Some of these parks even contain playgrounds for young children.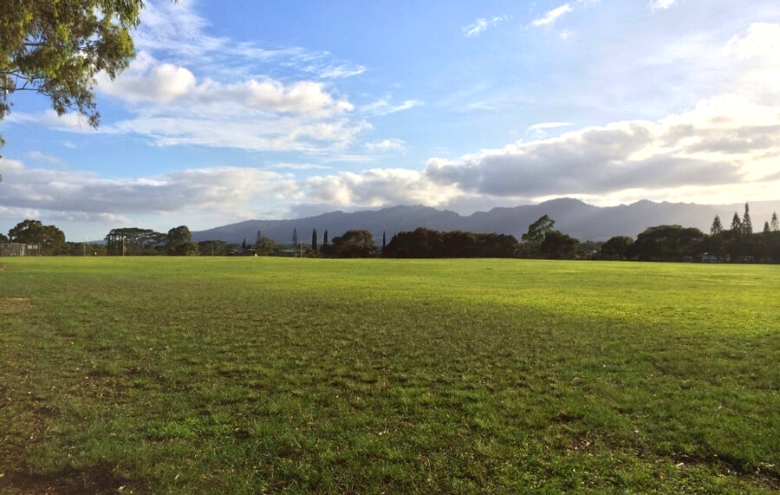 Joseph Joel B. on Yelp