The Top Activities and Events in Manoa
Posted by Jordan T. Kam on Monday, October 24, 2022 at 4:30 PM
By Jordan T. Kam / October 24, 2022
Comment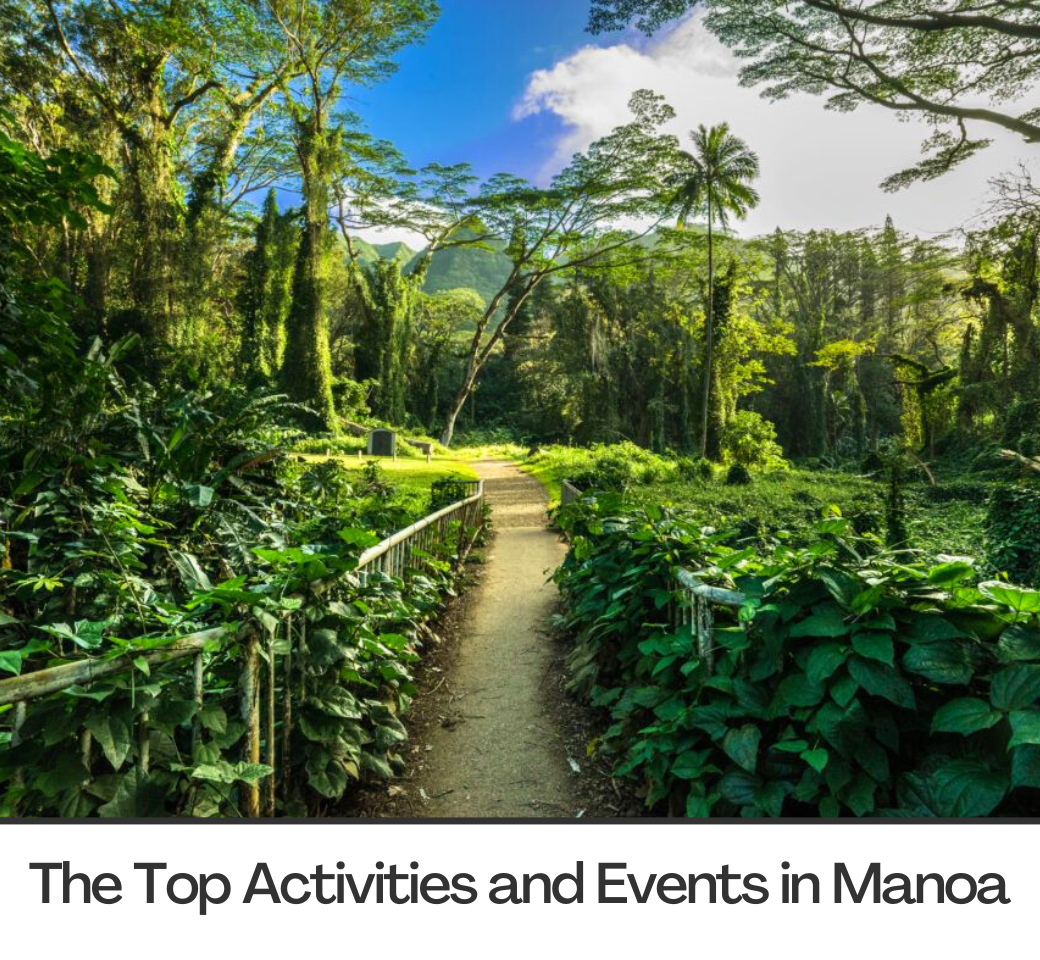 Photo: Journey Era
Manoa is a beautiful largely-residential neighborhood located mostly between ridges of the Ko'olau Mountains, and, as a result, offers gorgeous views of the surrounding mountains and nature regardless of where you are in the area. Also home to the University of Hawai'i's main campus, Manoa has plenty of offerings for residents and visitors alike, from hikes to entertainment, educational tours, and local shopping spots.
To help better acquaint you with the great options offered around the neighborhood, we have compiled a list of the top activities and events in Manoa- If you think we missed any of your favorite activities or events in the area, make sure to leave a comment to let us know what should be added to this list!
For a list of our favorite food spots in Manoa, you can also check out our blog post here!
Lyon Arboretum
The first entry on our list is a nearly 200-acre tropical rainforest/botanical garden featuring a variety of native trees and plants, which the University of Hawai'i at Manoa operates. This conservatory has paved walking paths, open grassy fields, and rocky roads to explore and view the various flora and fauna native to Hawai'i. Along the way, you will come across various signs detailing the origins of Hawaiian plants, as well as which plants are endangered.
The Lyon Arboretum "hike" is much easier than others on this list, though the paths can be rough and dense with roots so make sure to wear shoes that offer a lot of support (as well as bug spray and sunscreen). There's even a small waterfall that you can visit, so take your time and enjoy the scenery.
The arboretum is open from 8 AM to 4 PM on Weekdays, 9 AM to 3 PM on Saturdays, and closed on both Sundays and holidays. Make sure to sign in at the visitor center before entering, but otherwise, this is an amazing free experience.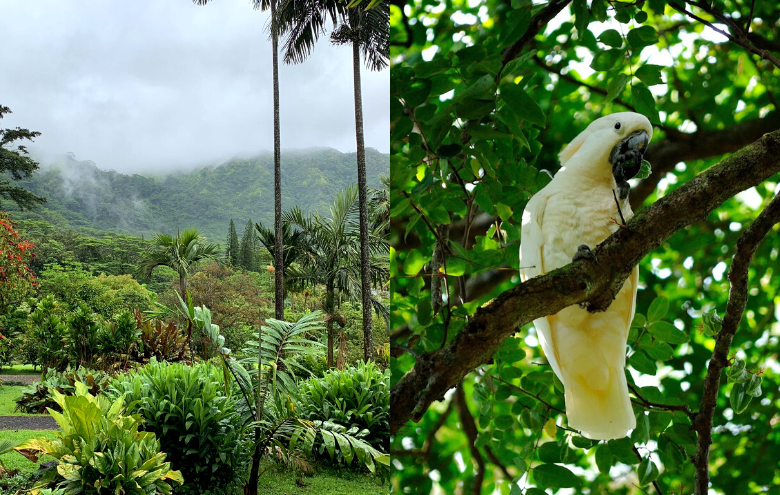 Photos: AllTrails / Trek Spotter
Manoa Falls Trail
The Manoa Falls Trail hike is a must-do for those who enjoy hiking, as well as those who love tropical and gorgeous views of surrounding nature. This hike may be a bit difficult for those who are not frequent hikers, as this hike features almost entirely uphill trekking for around 30 minutes. However, the summit's waterfall makes the trip worth it. The beautiful rocky waterfall and surrounding mountainscape feel like a tropical paradise and is unlike many other hikes around the island.
A rain poncho or umbrella, supportive shoes, bug spray, and sunscreen are all highly recommended due to the relatively high potential for rain as well as the density of mosquitos in this humid area. This hike is open to the public from 8 AM to 4 PM and lasts an average of 2-3 hours, so plan ahead if you are interested in visiting.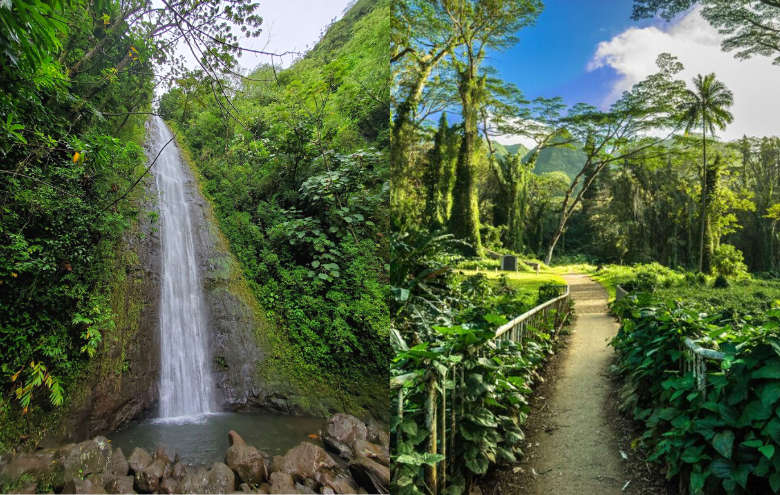 Photos: AllTrails / Journey Era
Pu'u U'alaka'a State Park (Tantalus Lookout)
This state park is well known for its scenic Tantalus Lookout which provides gorgeous views of Diamond Head, the residential areas below, as well as the sprawling Pacific Ocean. In fact, many locals regard this scenic point as one of the best views of Honolulu you can get. There are also signs stationed around the area that give brief history lessons on the park regarding nature and agriculture.
For those who are unable to take a car to the lookout, there are public buses that can drop you off near the top. Otherwise, there is parking near the lookout that can be utilized by the public.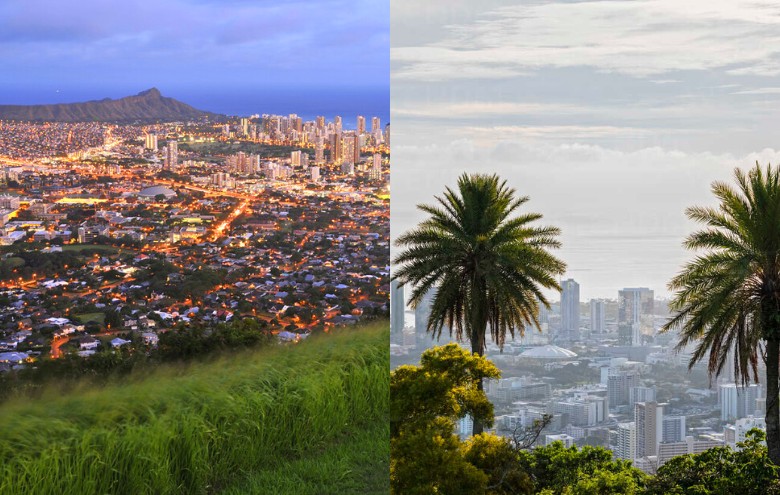 Photos: Joel Metlen on Flickr / Westend61
University of Hawai'i Art Galleries & Museum
For art lovers, the University of Hawai'i's Department of Art and Art History hosts art exhibitions from local artists, international artists, faculty, and art students.
The Art Gallery, which is one of the two art galleries housed by the University of Hawai'i and also the larger of the two, is a 4,400-square-foot gallery featuring works by both local and international historic and contemporary artists. Lectures by artists as well as tours, films, etc. are likewise hosted in this building, and annually this gallery garners a whopping 50,000 visitors.
The Commons Gallery, which is the smaller of the two galleries at the University of Hawai'i, is reserved mainly for smaller exhibitions and works by students, faculty, and short-visiting artists.
The two galleries are open on weekdays from 10 AM to 4 PM, on Sundays from 12 PM to 4 PM, and are closed on Saturdays and holidays. For current exhibitions or to learn more about the galleries, you can visit the University of Hawai'i at Manoa's website here.
Similarly run by the University of Hawai'i is the John Young Museum of Art, which features a collection of works from various Asian regions, Southeast Asia, the Pacific Islands, Africa, and Mesoamerica. It is open from Wednesday to Sunday from 12 PM to 4 PM, and is closed on Mondays, Tuesdays, and holidays.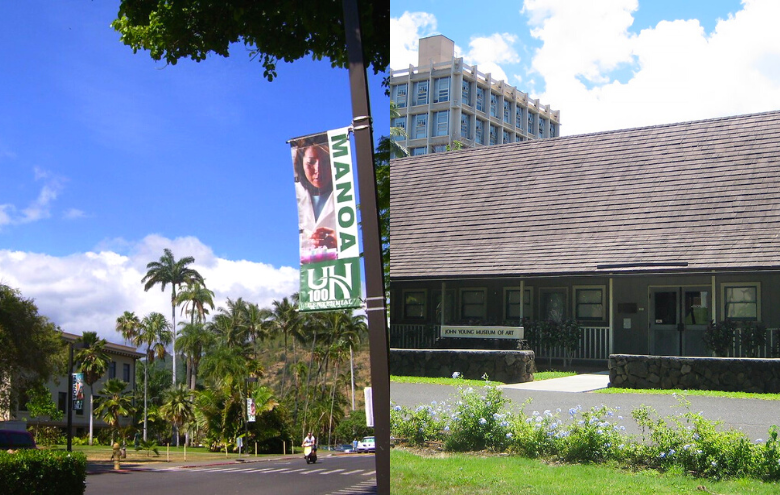 Photos: kalihikahuna74 on Flickr / Hotels.com
Manoa Valley Theatre
Founded in 1969, the Manoa Valley Theatre is home to a community of performers and regularly hosts theatre productions by local Hawaiian talents. This theatre performs an array of different plays, including shows from broadway, off-broadway, and other theatre communities. If you enjoy plays or musicals and want to support community talents, consider buying tickets to one of the Manoa Valley Theatre's productions! You can find current and upcoming runs of productions, purchase tickets, or even learn more about employment opportunities and auditions on their website here.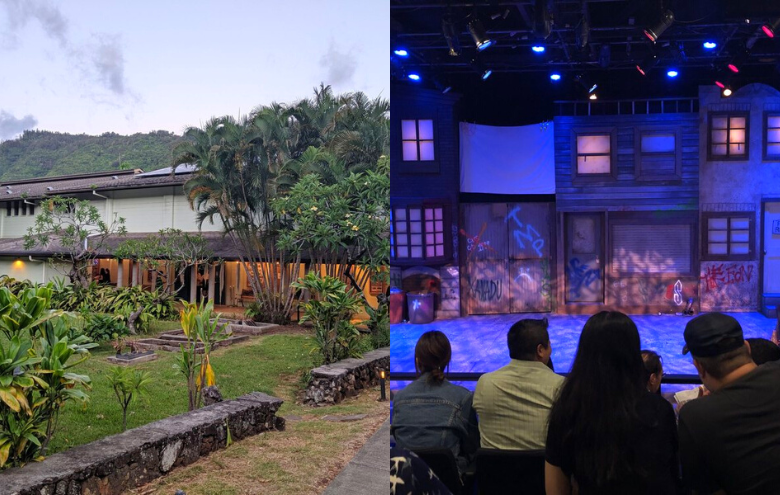 Photos: Natprapa P. on Yelp / Leza M. on Yelp
The Farmers' Market at Manoa Marketplace
The cute and more quaint Farmers' Market at Manoa Marketplace is located in the parking lot along East Manoa Road (near the Manoa Chevron), and takes place every Tuesday, Thursday, and Sunday from 7 AM to 2 PM. Some of the local vendors listed on the Manoa Marketplace website include Island Fresh Produce, Creative Cookery, Sou's Thai, Ko'olau Gallery, Souane'e Produce, and Nita's Flower Market.
If you're in the area and are interested in picking up some fresh produce and handmade goods, check out these local vendors!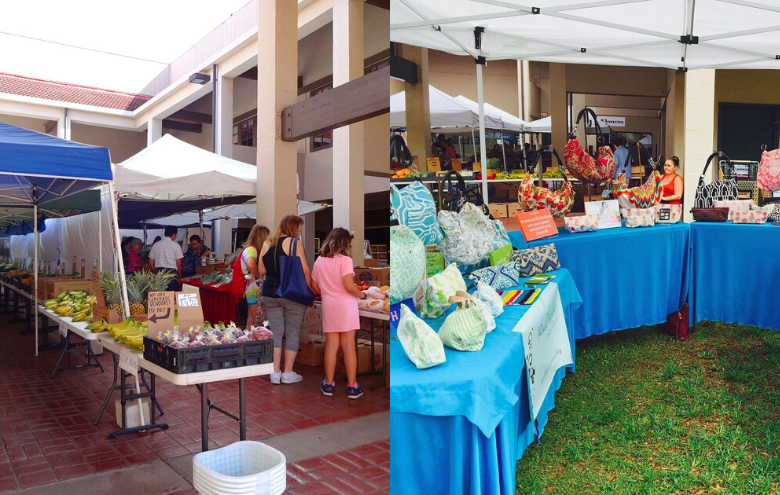 Photos: Trek52723797015 on Tripadvisor / Hawaiian555 on Tripadvisor
Manoa Heritage Center
The Manoa Heritage Center is a special place that features a home sitting on 30 acres of lush green land, all owned by the Cookes family who also founded the center. The Manoa Heritage Center offers tours of the gardens and a stone temple that was thoughtfully rebuilt and preserved, which also happens to be over 900 years old. The tour of this center educates visitors on the history of the land and house, the people who inhabited the land, Native Hawaiian culture, as well as the importance of the gardens and surrounding flora.
For those who want a more culturally enriching lesson about a historic piece of land as well as the people who inhabited it, this is a unique educational experience that can help you to better understand and appreciate the area, culture, and people.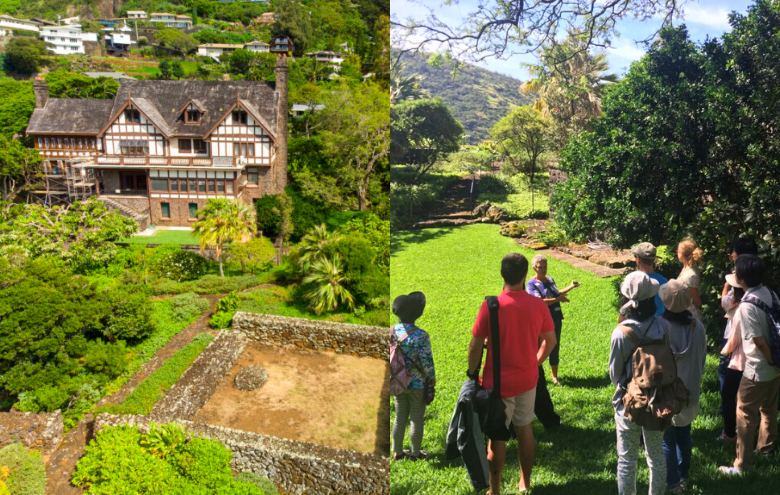 Photos: Manoa Heritage Center / Manoa Heritage Center
Pu'u Pia Hiking Trail
The final entry on our list is another popular and secluded hiking trail- The Pu'u Pia Hiking Trail. This slightly difficult trail features a full-nature dirt pathway lined with rocks, roots, and tree branches, so hikers should expect uneven footings, uphill climbing, and potentially slippery areas. After hiking about 1.3 miles, hikers will come upon a gorgeous overlooking of the dense green valley and the Ko'olau mountains surrounding it (as well as some views of the city, the residential community below, and the Pacific Ocean in the distance).
This hike lasts around 1-2 hours, so plan ahead by bringing supportive shoes, bug spray, sunscreen, and water.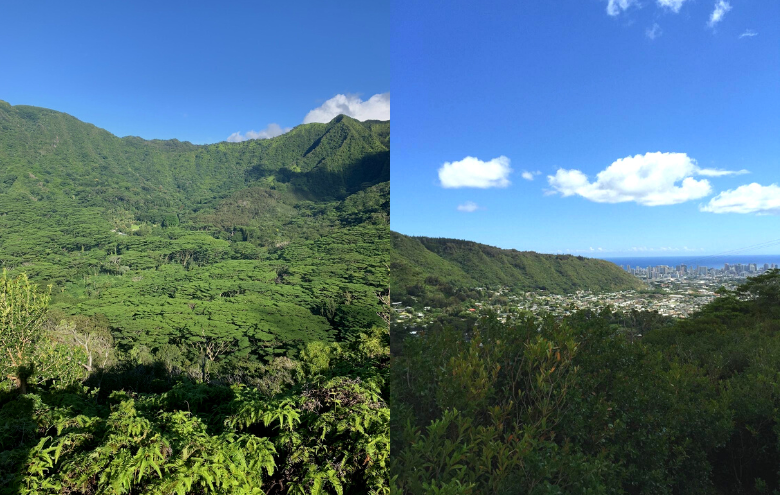 Photos: AllTrails / Hawaiian 555 on Tripadvisor