The Cost of Living in Hawai'i (Updated 2022)
Posted by Jordan T. Kam on Saturday, October 29, 2022 at 2:00 PM
By Jordan T. Kam / October 29, 2022
Comment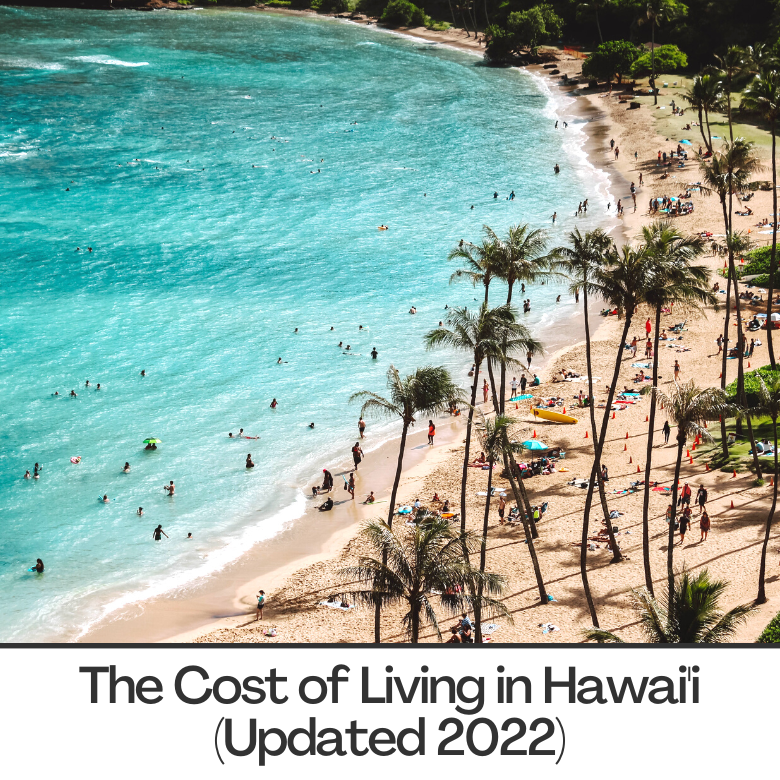 Hawai'i is one of the most popular tourist and vacation destinations in the world, with a large portion of Hawai'i's economy being supported by tourism alone. However, some people choose to take it a step further and move to this tropical paradise long-term. In this case, there are a variety of considerations that must be made which differ greatly from simply traveling to the islands on your holiday break. Hawai'i, unfortunately, is one of the most (if not the most) expensive places to live in the United States, with grocery costs, real estate prices, and even income taxes being much steeper than in other locations in the country. As a result, there are a plethora of expenses that you should consider before making the leap and moving your life to the Pacific region.
To aid in kickstarting your research around whether moving here is the right decision for you, we have compiled a brief list of considerations regarding the real cost of living in Hawai'i. Figures will differ from year to year and from context to context, but hopefully, this will give you a general idea of what to expect financially when living in paradise.
To learn more about the top things you should know about moving to Hawai'i (other than the higher expenses), feel free to check out our article on the topic here!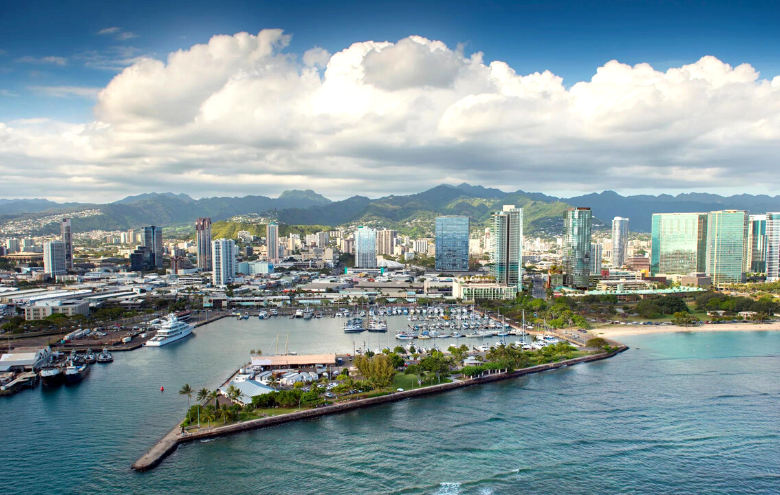 Photo: Architectural Digest
Highest Cost of Living Index in the United States (As of 2nd Quarter 2022)
According to the Missouri Economic Research and Information Center's "Cost of Living Data Series", Hawai'i tops the chart by a large margin (with an index of 189.9), followed by the District of Columbia (154.5), Massachusetts (147.9), and California (139.8). The majority of the costs come from housing (index of 312.8), followed by groceries (150.3) and utilities (141.3) (Missouri Economic Research and Information Center, "Cost of Living Data Series"). These are some of the main factors we will be discussing, as well as transportation costs.
Income
According to GOBankingRates, Hawai'i requires the largest amount of annual income of all 52 U.S. states (including Puerto Rico and the District of Columbia) in order for residents to achieve pure satisfaction and comfort while living on the islands. Specifically, they estimate that the minimum personal salary needed "to be happy" is about $202,965, while living closer to the bare minimum could bring you closer to a personal salary of $115,980 (GOBankingRates, "What Is the Minimum Salary You Need To Be Happy in Every State?"). Although the latter figure is closer to Hawai'i's average household (not personal) income of $107,348, this differs significantly from the United States' average family household income of $88,607 and the national household median of just $62,843 (GOBankingRates, "How Do You Stack Up To the Average Income in Your State?").
Simply put, in order to live happily and comfortably in paradise, a higher cost is asked in terms of income. Some of the best-paying and most popular jobs include real estate and construction work (given the prevalence of the real estate market on the islands), so you may often see people working in these fields. Regardless, a greater source of income is necessary in order to accommodate a simple life in Hawai'i.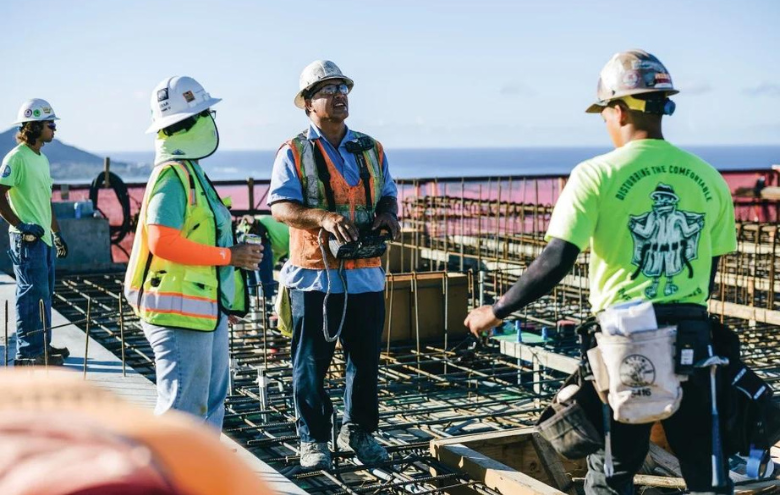 Photo: Hawai'i Business Magazine
Housing
The main cost you will encounter when moving to Hawai'i is that of housing, which is among the highest in the country (with an index of 312.8, and the closest behind it is the District of Columbia at a significantly lower 249.6) (Missouri Economic Research and Information Center). For a lot of people when first moving to Hawai'i, renting is a popular option. Rental costs range from location to location, though you can expect to pay at least $1,000 to more than $1,600 per month for a studio apartment on O'ahu. These costs only increase when considering multiple bedrooms and extra space, with a 1-bedroom home ranging between $1,500 to over $2,000 per month, a 2-bedroom home starting at over $1,800 per month, and a brand new luxury 1-bedroom condo starting at $3,000 per month. Utilities are generally around $150 per person per month (and much more for larger homes), which is another factor to consider (Real Estate And Living Hawai'i, "Cost of Living in Hawai'i 2022).
Purchasing a home is also much more expensive than in other locations in the country, with Hawai'i's median sales price for an O'ahu single-family home reaching a record high of $1,100,000 in September of 2022, while the median sales price for a condo is $502,000 (Real Estate And Living Hawai'i). Again, housing prices vary from location to location and island to island (even within different regions of O'ahu), so be sure to research all of your options throughout the island(s).
To ease costs, it is very common for multiple people in Hawai'i to live together, whether someone lives together with many friends or roommates, or several generations of a family live together in the same home. People find ways to make living here work by sharing costs with friends and family, and this is something else you can consider if you are worried about expenses.
For assistance in finding the right home for you, contact us using the form at the bottom of this page! We would love to help you find the home that fits you best.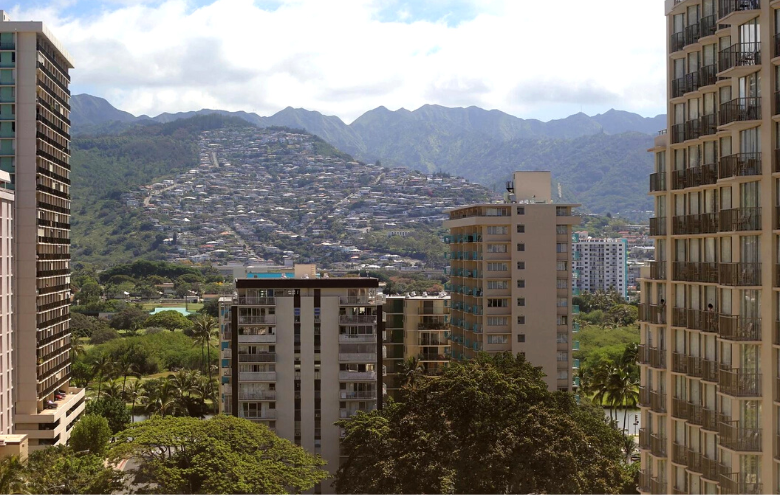 Photo: Rachel Elaine on Flickr
Utilities
Utilities also exist at steeper costs on the Hawaiian islands due to imported fuel and the warm Hawaiian climate, where the average energy bill is around $168.13 per month, which is over $50 higher than the national average of $117.65 per month. Additionally, natural gas averages $230 per month, electricity $220, internet $90, sewer charges $60, and water $70 (Movingist, "Cost of Living in Hawai'i"). Altogether, utilities can easily come out to roughly $840-$1,000 per month.
Some costs can be supplemented by Hawai'i's growing solar industry, where more and more Hawaiian residents are opting to install solar panels on their homes to take full advantage of the year-round sunny weather on the islands (Movingist). Though there may be a higher up-front installation and purchasing expense, you may find this beneficial with regards to lowered energy costs long-term.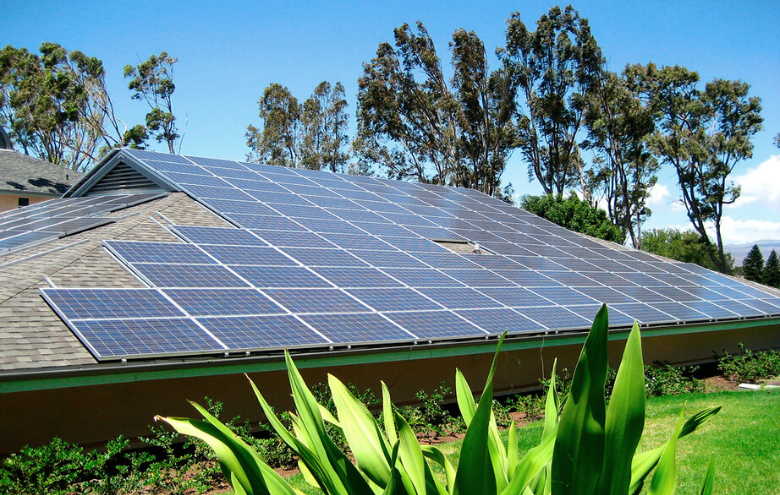 Photo: ShellVacationsHospitality on Flickr
Taxes
The three types of taxes being considered in this guide are income taxes, sales taxes (also known as General Excise Taxes), and property taxes.
For income taxes, you can expect to pay from 1.4% up to 11% (with the lowest bracket from $0 to $2,400 and the highest being $200,000+, and for married couples filing jointly these numbers are doubled). You can find a table detailing the exact 2022 tax brackets for singles and couples below: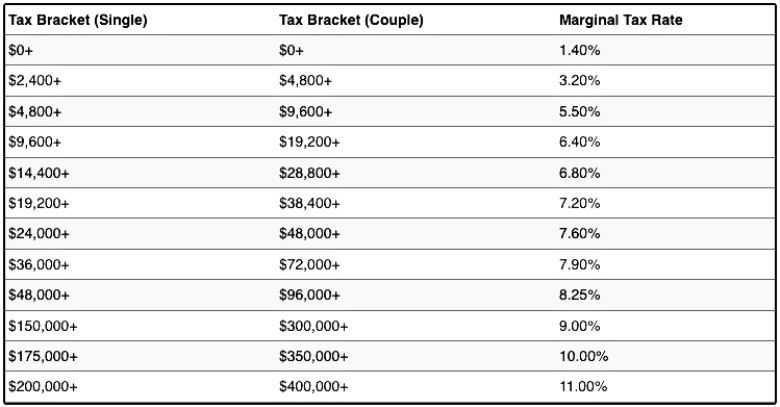 Source: Tax-Rates.org
For sales tax (or the General Excise Tax), Hawai'i has a statewide 4% gross receipts tax, and this can increase by up to 0.5% depending on the county and city. For example, Honolulu imposes a 4.5% total tax on purchases.
Property taxes, on the other hand, will vary. Though there are property tax estimators and numbers that people may use for giving approximations, it's difficult to determine exactly how much you will be paying without knowing both the property and the people involved (HiEstates, "Cost of Living in Hawaii - The Cost To Live In Paradise").
Groceries
Due to food products needing to be imported from the mainland, grocery prices are also much higher in Hawai'i (with an index of 150.3) than in other locations in the United States (such as Alaska with an index of 135.0, Puerto Rico with 119.9, and California with 116.4) (Missouri Economic Research and Information Center). For example, a gallon of whole milk can cost around $9 at some stores, with the cheapest options at Sam's Club or Costco for about $5. Dining out can also be expensive, so sharing costs by splitting meals or even meal prepping at home can help to conserve costs (Real Estate And Living Hawai'i).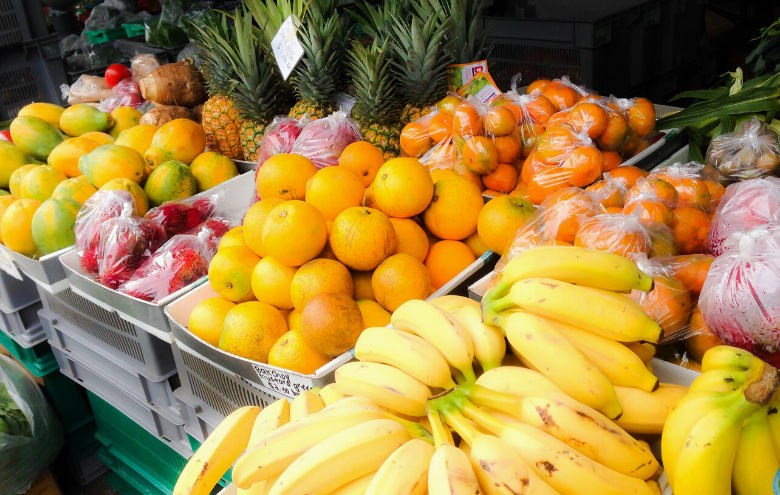 Photo: Hawai'i on Pinterest
Transportation
The dominant means of transportation for Hawaiian residents is by car, and this is a likely option that you will find yourself considering when moving to the islands. Gas prices, however, are significantly higher than the national average. As of October 29, 2022, Hawai'i's average gas price is $5.21, while the national average is $3.76 (AAA Gas Prices, "Hawai'i Average Gas Prices"). Granted, these prices have been exacerbated by inflation and are expected to decrease over time, so you can keep updated with Hawai'i's gas prices across the islands here.
Though the majority of people in Hawai'i drive cars to get around the island, there is also a popular public bus, known simply as TheBus, that you can ride with a membership card ($80 per month) or by paying $3 per adult (and 1 child under 5 years old is free if they are not occupying a seat). If you are going to be riding the bus every day as your main means of transportation, it may be worth looking into getting a monthly pass. These buses are mostly also wheelchair accessible, and there are discounts for those with valid Disability Cards as well as for senior citizens.
For those who want another wheelchair-accessible option, there is also TheHandi-Van, which is cheaper than TheBus at $2.25 per passenger.
Biki Bikes are another popular option for those who do not need to travel long distances and also want to stay active. There are many Biki locations stationed mainly around Honolulu and the surrounding Honolulu areas, and there are also discount subscriptions for kama'aina.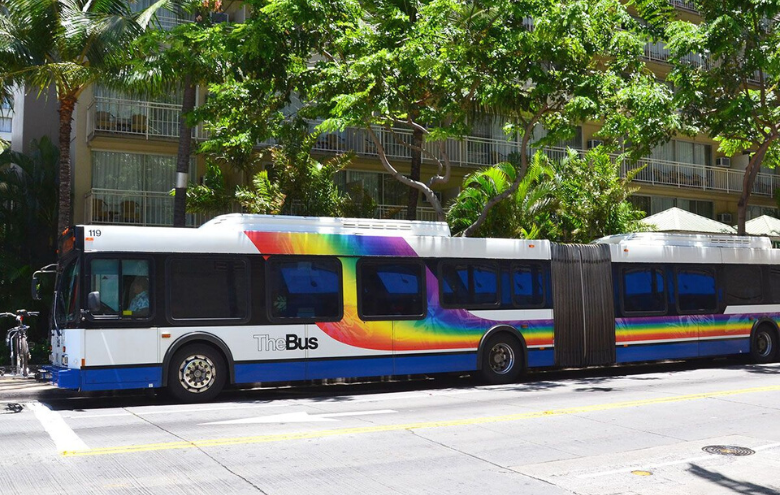 Photo: Hawai'i Magazine
Conclusion
All in all, though the cost of living in Hawai'i is very high, there are many great benefits to living in this tropical paradise. The variety of incredible sightseeing locations and activities, the general "aloha" culture, and the sense of a tight-knit community/family help to ease the mental burden of budgeting differently and learning how to operate financially on the islands. Though people are often constantly working, environments feel more welcoming, comfortable, and laid-back, which helps to decrease tension and make the work culture on the islands more bearable than in other places. Not to mention, the gorgeous climate and access to the mountains and beaches make Hawai'i unlike any other place in the country. As a result, for a lot of Hawaiian residents, all of this is well worth the price.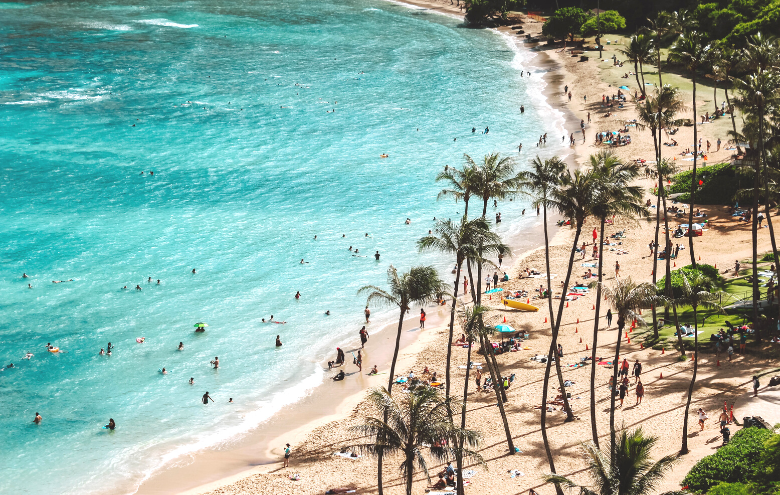 Photo: Samantha Sophia on Unsplash