The Best Food Spots in Mililani Town
Posted by Jordan Kam on Friday, October 21, 2022 at 3:45 PM
By Jordan Kam / October 21, 2022
Comment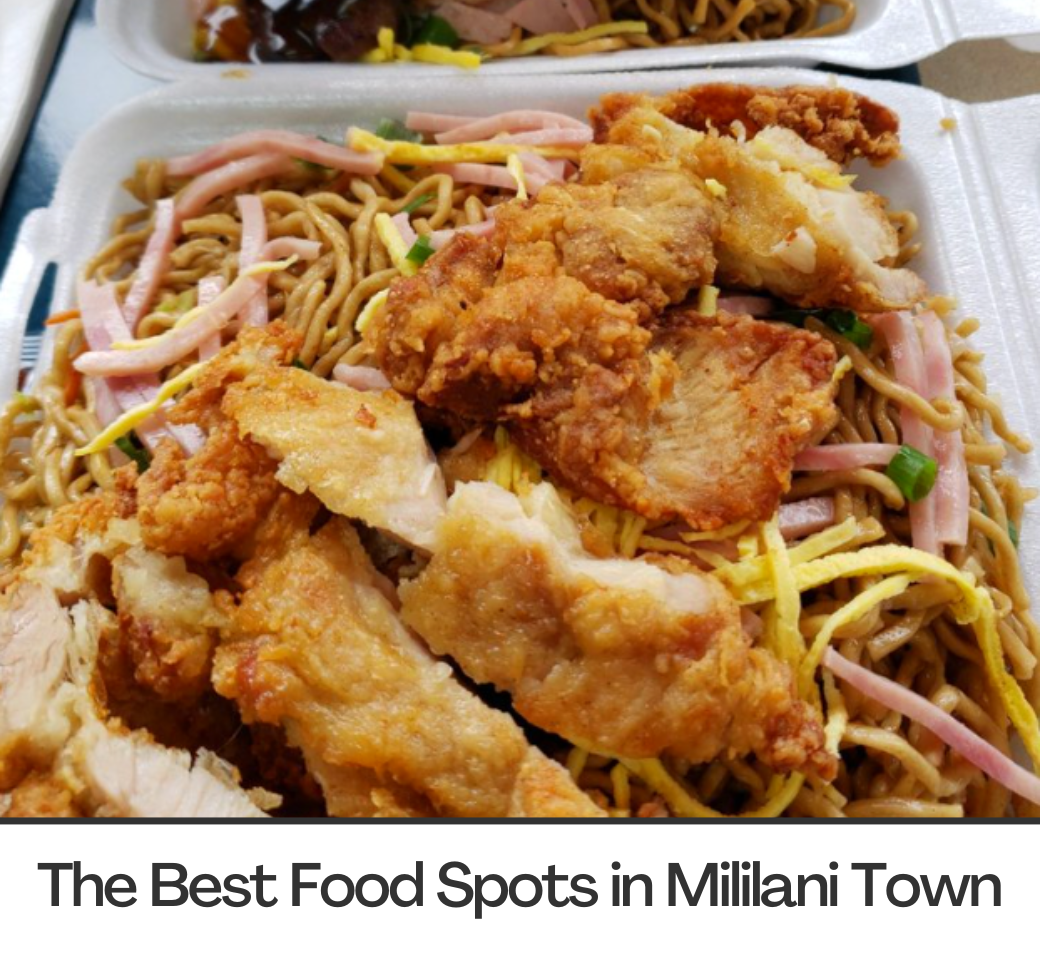 Photo: Cc H. on Yelp
The residential neighborhood of Mililani Town is home not only to comfortable suburban lifestyles, community amenities like parks and recreation centers, and more than one shopping center, but many incredible within-neighborhood restaurants. From Asian savory foods to icy treats and sliders, there are a variety of great options in the area for residents and visitors to choose from. To help you become more acquainted with some of the local favorite eateries, we've compiled a list of the best food spots in Mililani Town- Keep reading to find out which places you should try out!
If we missed any of your favorite food spots in Mililani Town, feel free to leave a comment about other great restaurants in the neighborhood!
The Clubhouse
Opening our list is a popular restaurant run by Chef Lance Morishima, The Clubhouse. This restaurant is known for a variety of options, from breakfast options like loco moco and matcha pancakes to a raw sashimi bar, burgers, and crispy pork belly, there is a myriad of food options available to customers.
It is located on the Mililani Golf Club course and has a snack shop open from 10 AM to 3:30 PM, which golfers can utilize when they want food or ice-cold beers for the course. Taco Tuesdays also take place from 4 PM to 8 PM, where people can go to the driving range and grab $3 street tacos and drink specials.
The Clubhouse offers both dine-in and take-out options, and the main restaurant is open from 8 AM to 10 PM.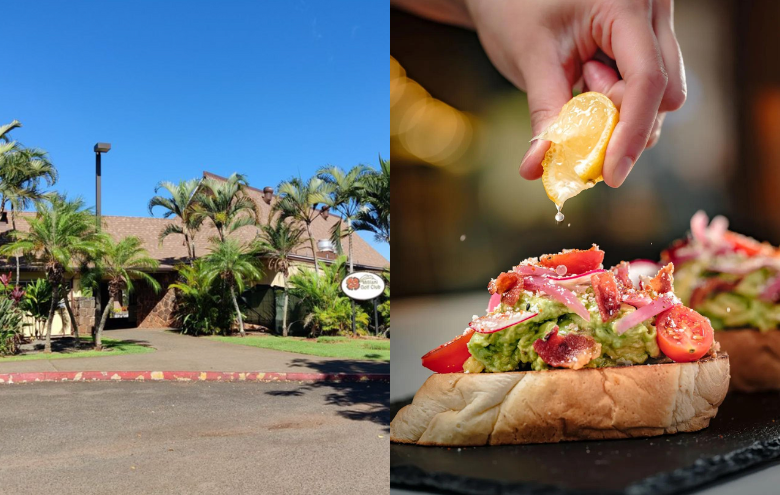 Photos: Nadine C. on Yelp / The Clubhouse
Vons Chicken Mililani
Vons Chicken Mililani is a Korean Fried Chicken shop known for popular dishes like crispy shoyu chicken, spicy chicken, rice cakes, and snow fries. This is one of the 11 branches throughout the island- However, the Mililani location is the only branch that does not offer online ordering or delivery options. Instead, you can find the Mililani Vons Chicken location at the Mililani Town Center at 95-1249 Meheula Parkway, where you can order at the store and take everything to go if you prefer.
Vons Chicken Mililani is open from 10:30 AM to 8 PM, so there is plenty of time throughout the day to stop by if you're craving some chicken. Unfortunately, Vons Chicken Mililani does not have a website, but its Yelp page can be found here.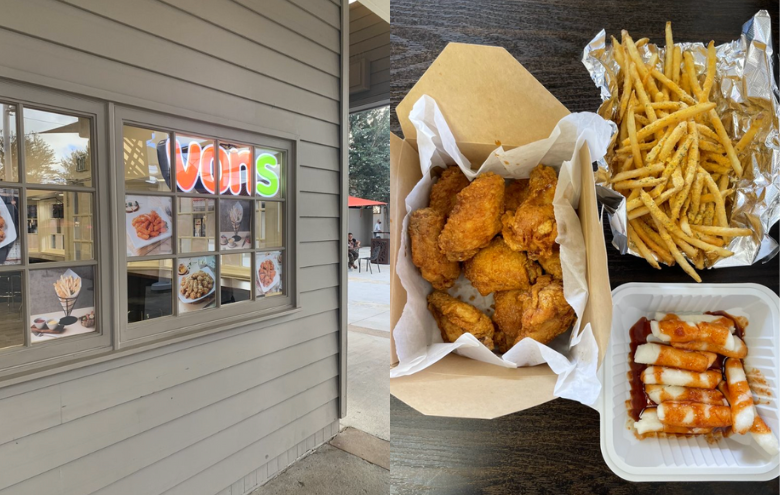 Photos: Diva G. on Yelp / Ruby S. on Yelp
Sakura
This next restaurant is located at the Mililani Marketplace shopping mall at 94-780 Meheula Parkway- Sakura. Sakura is a Japanese restaurant known for dishes like teppanyaki, chicken katsu, and shrimp tempura, as well as a variety of handmade sushi rolls. You can view the restaurant's full menu offerings through their online ordering link here.
Due to this restaurant's hibachi grills and chefs that make food right in front of you, Sakura is a popular place to hold celebrations like birthday and graduation parties. For reservations or large gatherings, you can call ahead.
Sakura also offers online ordering for pickup, which means you can easily bring the flavorful foods of this restaurant back to the comfort of your home. Their hours from Mondays to Thursdays are 11 AM to 2:30 PM and 4:30 PM to 10 PM, Fridays and Saturdays are 11 AM to 3 PM and 4:30 PM to 10 PM, and Sundays are 12 PM to 3 PM and 4 PM to 9:30 PM.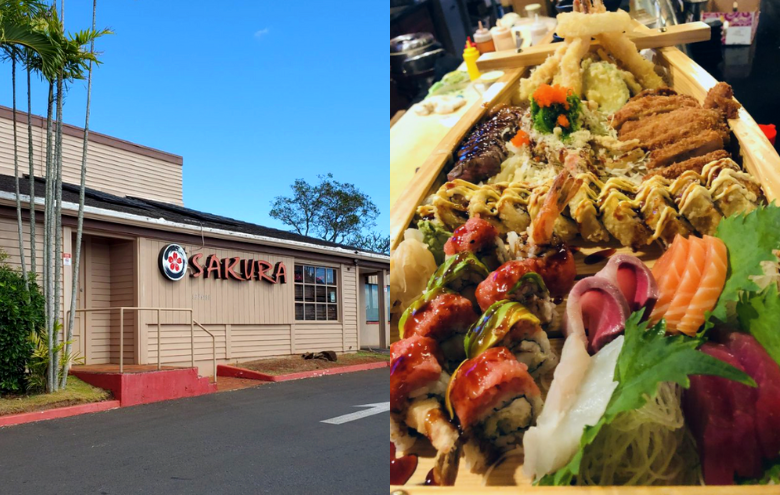 Photos: Marisa G. on Yelp / Sakura on Yelp
Mililani Restaurant
Originally called Bill's Fish & Chips back when it opened in 1978, Mililani Restaurant has since expanded and rebranded to specialize in local favorite dishes such as fried saimin, Portuguese fried rice, luncheon meat fried rice, and shoyu chicken. All of the foods at Mililani Restaurant are made to order, meaning your meal will be freshly made with attention and care. To view their full menu offerings, you can check out their website here.
You can find this local favorite restaurant at 95-221 Kipapa Drive, and you can order online for pickup here. As for hours, Mililani Restaurant is open on Sundays to Thursdays from 10 AM to 7:30 PM, while Fridays and Saturdays it's 10 AM to 8 PM.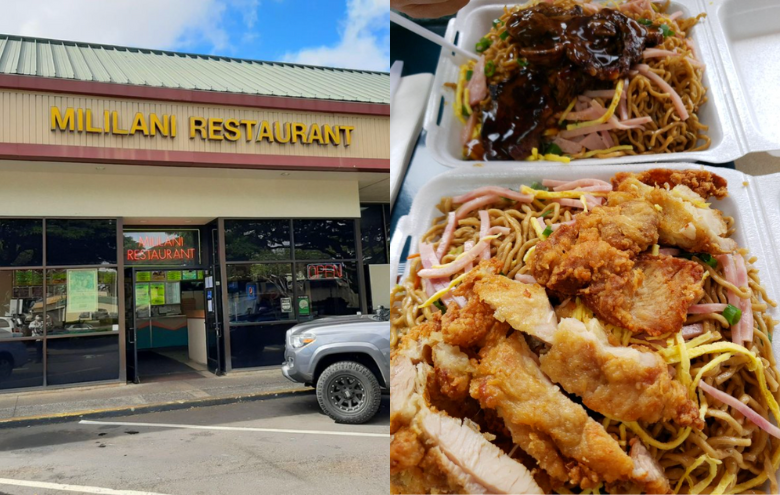 Photos: Fran C. on Yelp / Cc H. on Yelp
Snowberry Dessert Café
As a refreshing treat in the warm Hawaiian climate, you might be in the mood for an icy or cold dessert. Snowberry Dessert Café might be the perfect pick for you, as this spot specialized in Korean Patbingsu (shaved ice) as well as smoothies, milk teas, and boba drinks. What makes these treats even more unique are their toppings of chopped fruit, condensed milk, fruit syrup, and red beans, all of which make the most flavorful and satisfying Patbingsu experience.
Snowberry Dessert Café can be found in the Mililani Shopping Center at 95-221 Kipapa Drive Suite C20, and it is open daily from 11 AM to 8:30 PM. You can find a full list of their menu offerings on their website here.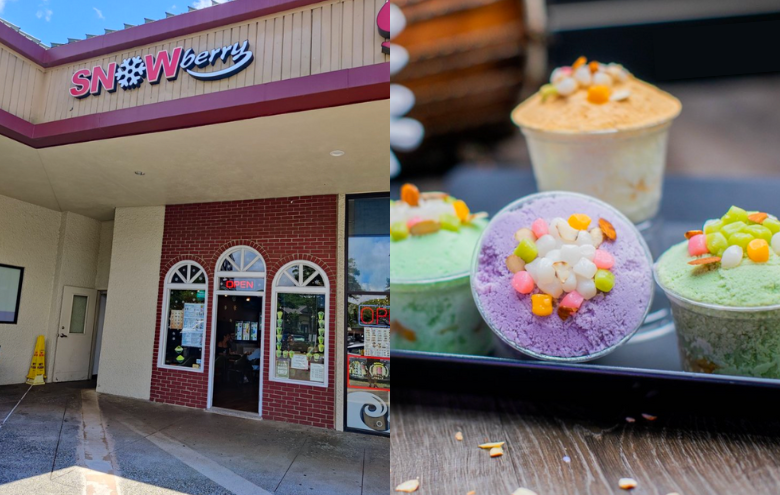 Photos: Nadine C. on Yelp / Snowberry Dessert Café on Yelp
HI Sliders
HI Sliders, unlike the rest of the locations on this list, is a food truck situated outside the Mililani Shopping Center. However, this doesn't mean that HI Sliders is any less popular than the other locations- If anything, this is one of the most popular local eateries due to its amazing specialty burger, pizza, and taco options. Some local favorites include the blackened shrimp tacos, bacon jam sliders, Kalua pork sliders, and pesto chicken bacon flatbread pizza.
HI Sliders is open daily from 10:30 AM to 7:30 PM, and you can view their full menu offerings on their website here.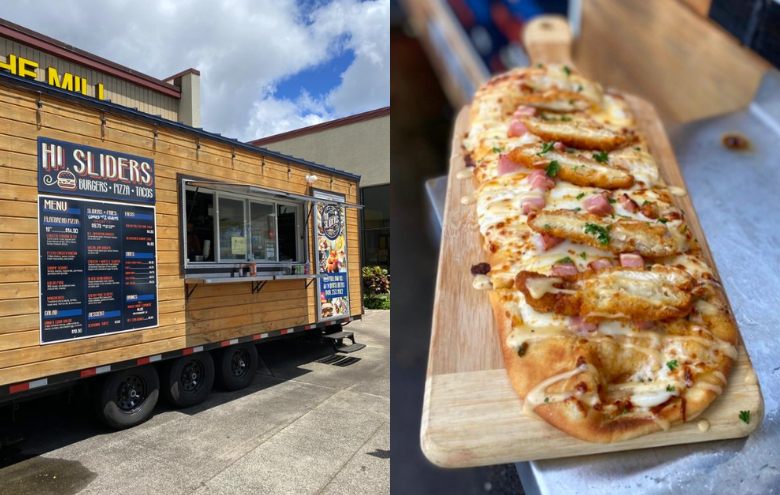 Photos: Nadia K. on Yelp / Kelli Ann M. on Yelp
Mililani Bar-B-Q
The final entry on our list is another restaurant located in the Town Center of Mililani- Mililani Bar-B-Q. This Korean BBQ-style restaurant features popular food options like meat jun, BBQ chicken, tofu soup, spicy pork, and big bone Kalbi. Regarded by some locals as their favorite Korean local restaurant on the island, Mililani Bar-B-Q can often be found with a line of people waiting to be sat down in the restaurant.
This popular food spot is open daily from 10 AM to 8 PM. Unfortunately, this restaurant does not have a website, but its Yelp page can be found here.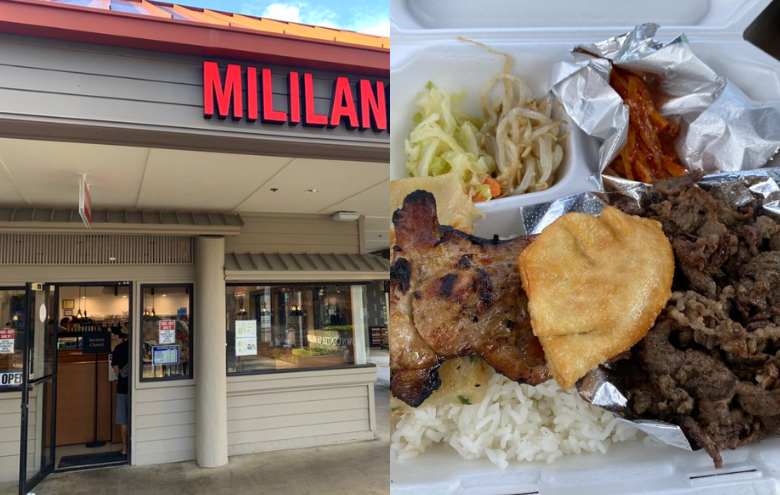 Photos: Kim R. on Yelp / Lynn S. on Yelp