Top Burger Spots Around O'ahu
Posted by Jordan T. Kam on Wednesday, September 28, 2022 at 12:25 PM
By Jordan T. Kam / September 28, 2022
Comment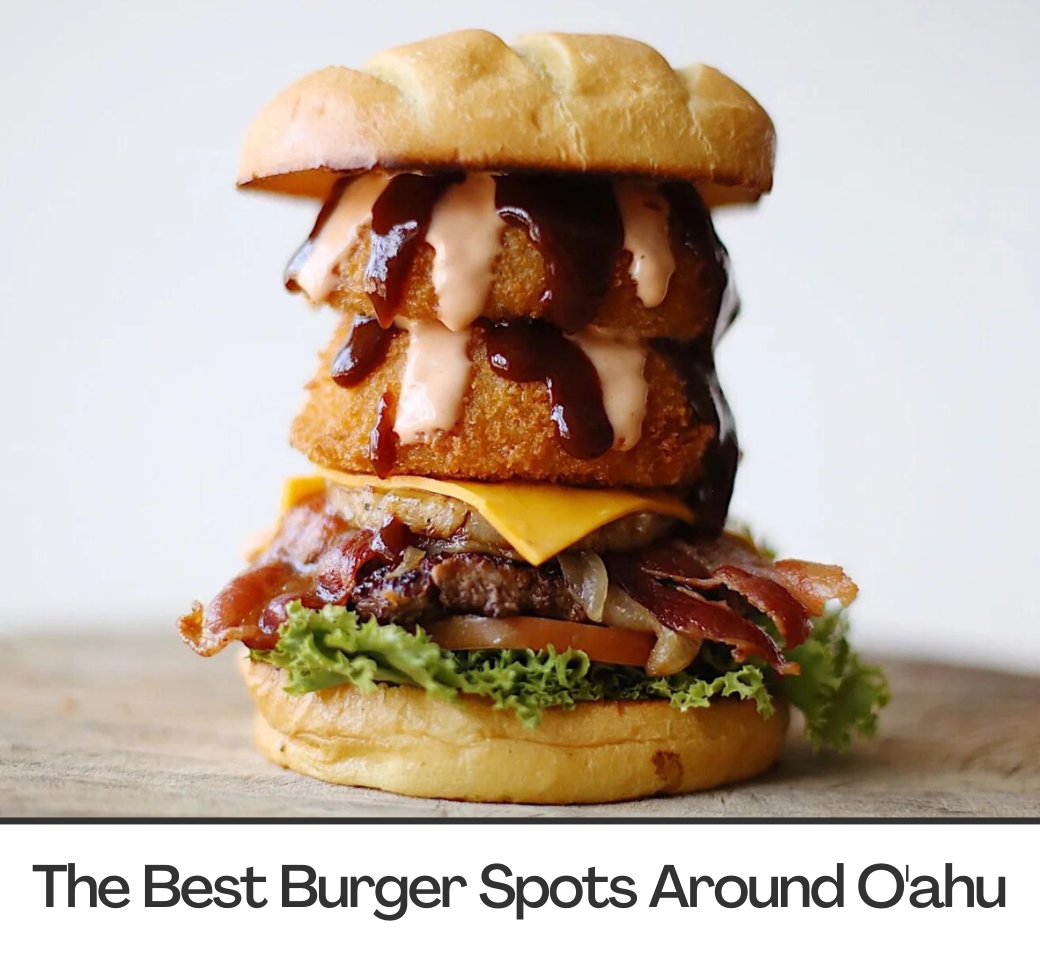 Regardless of where you live on O'ahu, burgers are a staple popular food option that many people have a taste for regularly. From cheeseburgers to specialty burgers and even vegetarian- and vegan-friendly burgers, this widespread dish comes in a variety of configurations to suit a diverse consumer base with different cravings. To help you get a better sense of the options around the island, we've compiled a list of the best burger spots around O'ahu, so whether you're a local or a visitor, you'll want to try these out!
Chubbies Burgers used to be a food truck located in Honolulu, though it has since relocated to Kaimuki and opened up its own restaurant. This location prides itself on providing high-quality and locally-sourced ingredients, all made to order. This burger spot has easily become a local favorite, thanks to its large and popular burgers (like the classic Teri Burger and the El Rey loaded burger), as well as their loaded fries. Chubbies Burgers also offers a vegetarian burger option.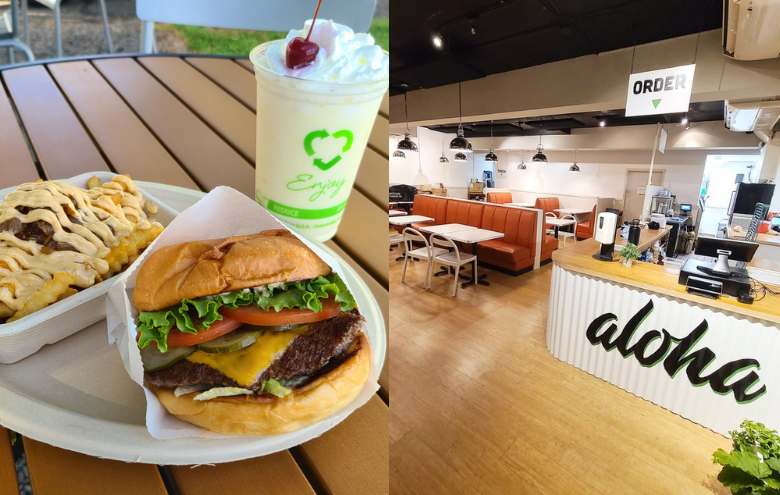 Honolulu Magazine / Chubbies Burgers
Located in Aiea, Shay's Smashburgers is a food truck that services a variety of burgers, such as their Fun Guy Burger or Classic Burger. They're also known for their incredible special sauce and crispy fries. You might not recognize it if you're just passing by on Kamehameha Highway, but Shay's food truck is located in a used car lot. They have recently moved towards the front of the lot, so stay on the lookout for their orange truck!

Honolulu Magazine / Aloha Road Blog
Mahaloha Burger uses 100% free-range premium local beef from the Big Island, and each patty is made every day (AND never frozen)! Some of the local favorite burgers include the Loco Moco Burger and the Pineapple Teriyaki Burger, while sweet potato fries and onion rings are other great options.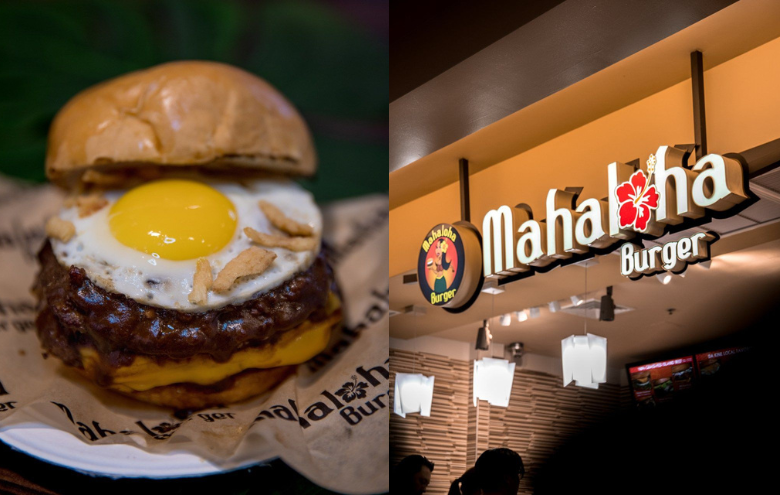 Wanderlustyle on Pinterest / Wanderlustyle on Pinterest
This famous burger spot is located in Kahuku in the North Shore area of O'ahu. Sometimes regarded as one of the best burger spots on the island, Seven Brothers Burgers is known for dishes like its Paniolo onion rings burger, Shem burger with guacamole, and home fries. They also offer vegetarian and gluten-free options.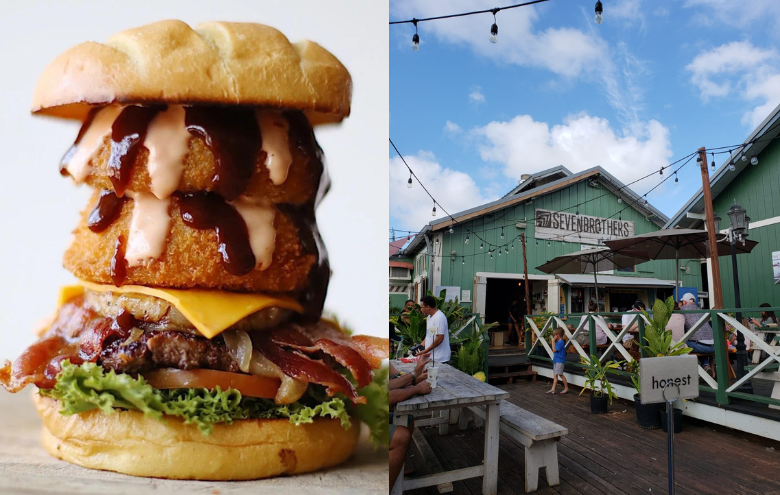 Seven Brothers Burgers / Simply Alex
Teddy's Bigger Burgers has locations around the entire island, including Aiea, Haleiwa, Hawai'i Kai, Kailua, Kaneohe, downtown Honolulu, and Waikiki. This burger spot is known for its teriyaki burgers, garlic fries, and regular cheeseburger. This spot also offers gluten-free options.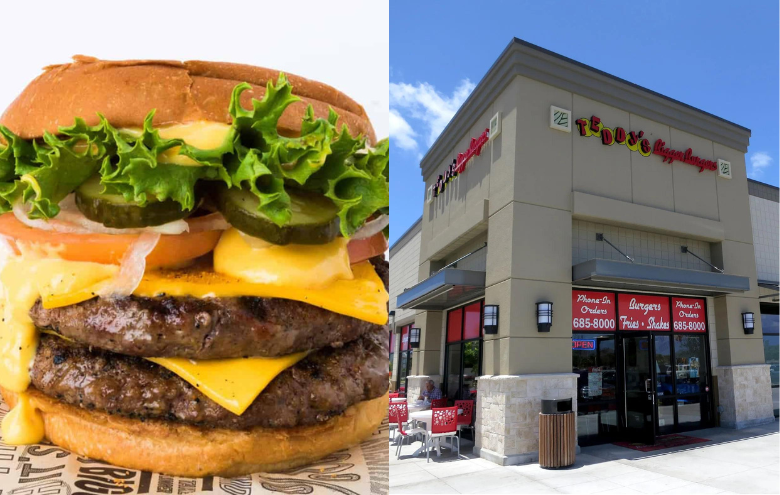 O'ahu's Best Coupons / Tasty Island Hawai'i
Though this is not a dedicated burger spot, Tommy Bahama is known to have large burgers, and their wagyu burger is a customer favorite. This eatery is also located in the heart of Waikiki, which makes it a popular tourist destination. Vegetarian, vegan, and gluten-free options are available here, as well (though not necessary as burgers).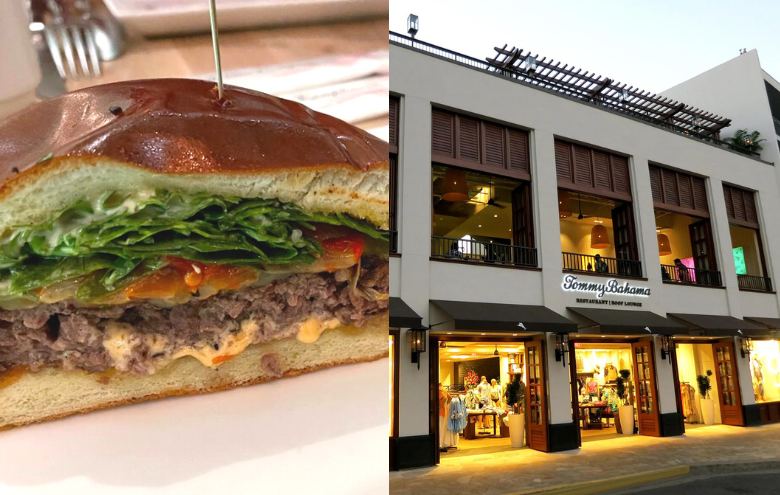 Pinterest / Tasty Island Hawai'i
Honolulu Burger Co. offers a variety of customizable options for their burgers, including whole wheat, sweet roll, taro, and gluten-free buns, plus toppings like bacon, kimchi, and pineapple salsa. On top of this, there are many kinds of cheese and dressings to choose from, as well as a Beyond Burger vegan option. However, they also have a wide range of unique specialty burgers, such as a Mocha Java Burger with an organic Kona coffee rub, or a Kalua Pig Burger with housemade kalua pig and grilled pineapple salsa.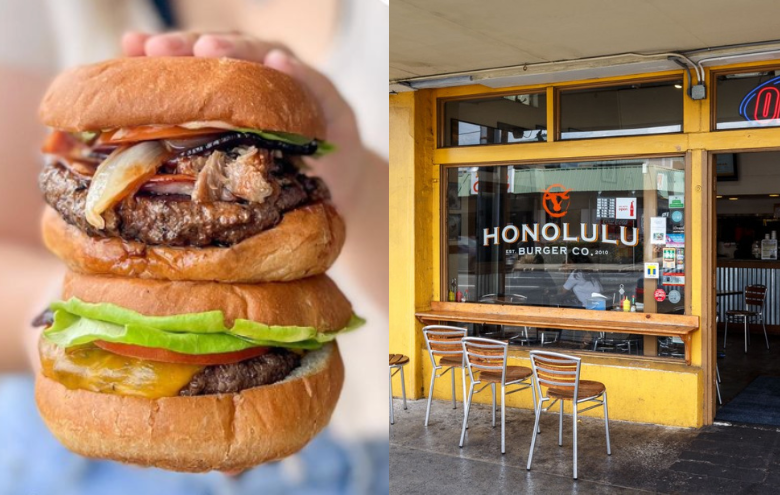 @Brivsfood on Instagram / The Burger Life
Kua' Aina Sandwich is a Haleiwa standout, especially for its fresh and flavorful burgers. The options offered at this location range from regular hamburgers to Avocado Burgers, Pineapple Burgers, and Grilled Fish, Ortega & Cheese Kua 'Aina Burgers.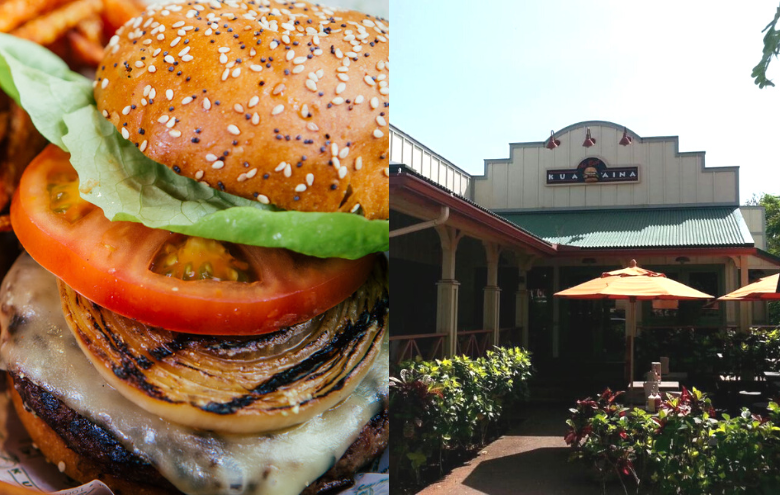 Shimogawa Scoops / Yellow Pages